What Can You Expect in the Bitcoin Saving Account Market Today?
Disclosure: Crypto is a high-risk asset class. This article is provided for informational purposes and does not constitute investment advice. By using this website, you agree to our terms and conditions. We may utilise affiliate links within our content, and receive commission.
Interest-bearing crypto saving accounts have become a popular new investment vehicle for digital asset investors who want to earn interest while HODLing.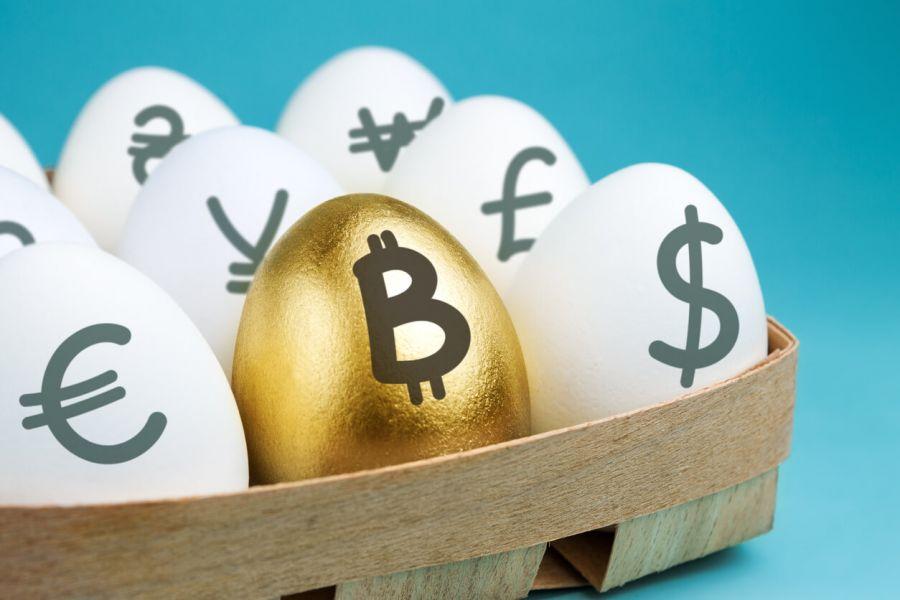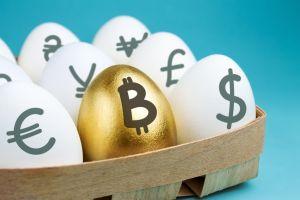 In this article, we will take a quick look into the basics of the crypto saving account market.
What is a crypto savings account?
A crypto savings account is effectively the same as a savings account that you would open at your local retail bank, where you deposit cash – usually for a specific time period – in exchange for better interest rates than you are receiving on your current account. The difference, however, is that you are depositing cryptocurrency and are earning interest in cryptocurrency.
When bitcoin (BTC) savings accounts first appeared several years ago, the initial reaction by the community was to shout "scam!" At the time, bitcoin savings accounts were offered by small startups that lacked trust and the level of financial backing needed to provide this type of financial service.
In 2019, things are a little different. Today, you can deposit bitcoin (and other digital assets) into savings accounts managed by legitimate blockchain companies and will – with relative certainty – receive your deposited funds back with interest.
Crypto savings account providers can afford to pay interest on bitcoin (and other assets) by lending your coins for a higher rate than what they are paying you in interest. In that sense, crypto savings account platforms function in the same way as banks.
Top crypto savings account providers
You can earn interest on your cryptoasset holdings through a number of ways, such as lending to margin traders on exchanges, funding peer-to-peer loans or staking Proof of stake coins.
In this section, we will focus exclusively on providers that offer crypto savings accounts that only involve you depositing funds to start earning interest.
In today's market, some of the popular crypto savings account providers that enable you to earn interest on bitcoin (and in some cases altcoins) include:
BlockFi
BTCPop
Crypto.com
Nebeus
YouHODLer
BlockFi is a market-leading digital asset wealth management services provider that enables investors to earn "0.5%-8.6%" annual percentage yield (APY) on their cryptoasset holdings. Currently, the New York-based non-bank lender enables crypto investors to deposit BTC, ETH or GUSD to earn interest through its "Crypto Interest Accounts." No minimum deposit is required, which makes it accessible to anyone (except in sanctioned or watchlist countries, and New York and Connecticut) with an Internet connection and crypto holdings.
BTCPop is one of the oldest in the crypto lending space that has been around since 2014. Originally, BTCPop launched as a bitcoin peer-to-peer lending platform but during its five-year history it has evolved into a full-service cryptocurrency investment services provider that enables users to buy, sell, borrow, lend, save, and stake cryptoassets. As part of its offering, BTCPop provides an Instant Savings Account that enables investors to earn daily interest on deposited BTC. The interest rates fluctuate and there is no annual percentage rate that the provider guarantees depositors.
Crypto.com is a digital asset investment platform and exchange that enables users to make use of a wide range of crypto-related products and services, including a savings account called "Crypto Earn." By depositing cryptocurrencies in a Crypto Earn savings account at Crypto.com, you can in theory earn up to 12%, although rates vary from asset to asset.
Nebeus is a London-based cryptocurrency lending platform that enables investors to deposit BTC or ETH to earn a fixed interest rate of 8.45% p.a. interest is paid monthly and the savings terms range from 3 to 36 months. The platform requires a minimum deposit of the crypto-equivalent of EUR 100 and pays interest in either crypto or fiat currency.
YouHODLer is a crypto lending platform that also enables investors to earn interest on their cryptoassets simply by depositing them into their YouHODLer wallet. The Cyprus-based platform pays interest – either in crypto or fiat currency – monthly and enables you to deposit a range of assets, including BTC, BNB, USDT and a number of other stablecoins. Interest rates vary from as low as 3% on BNB to up to 12% on stablecoins and there is no minimum deposit requirement.
What interest rates can you expect?
Interest rates offered by crypto savings accounts providers differ from platform to platform and from asset to asset. Below, you can find an overview of the annual percentage yields you can expect from each listed provider.
| Provider | Supported Assets | Expected APY |
| --- | --- | --- |
| BlockFi | BTC, ETH, GUSD | Up to 8.6%* |
| BTCPop | BTC | ~5%* |
| Crypto.com | BTC, ETH, BNB, BAT, USDT, USDC | up to 12%* |
| Nebeus | BTC, ETH | 8.45%* |
| YouHODLer | BTC, BNB, USDT, USDC, PAX, TUSD | Up to 12%* |
*Actual APYs may vary.
However, for example in the case of BlocFi, actual yield will vary based on account activity and compliance with BlockFi's terms and conditions. "Rates are largely dictated by market conditions, which are a key factor in a company's ability to provide its clients yield on their crypto assets," the company warns, stressing that it will communicate any rate changes prior to these changes taking effect.
Also, you need to take into account that withdrawal fees and limitations might be applied.
Are they safe?
The old crypto adage "not your key, not your coins" hold true in any situation. Whether you are holding coins on a centralized exchange, at a peer-to-peer lender or in a saving account, there is always the risk that you could lose your funds because you don't hold the private keys for them. (Learn more: Private Keys or Compound Interest? A New Crypto Debate)
Moreover, it is not a bank account nor a brokerage account, and is not subject to traditional protections that a traditional bank client can enjoy. (But they also "enjoy" 0% interest rate in many cases).
As a result, there is a certain level of risk involved in earning interest on your bitcoin holdings using crypto savings accounts. It is up to you as an investor to decide whether the annual percentage yields offered are worth the risks involved.
---