Top 5 Play-to-Earn Games on Polygon
Disclosure: Crypto is a high-risk asset class. This article is provided for informational purposes and does not constitute investment advice. By using this website, you agree to our terms and conditions. We may utilise affiliate links within our content, and receive commission.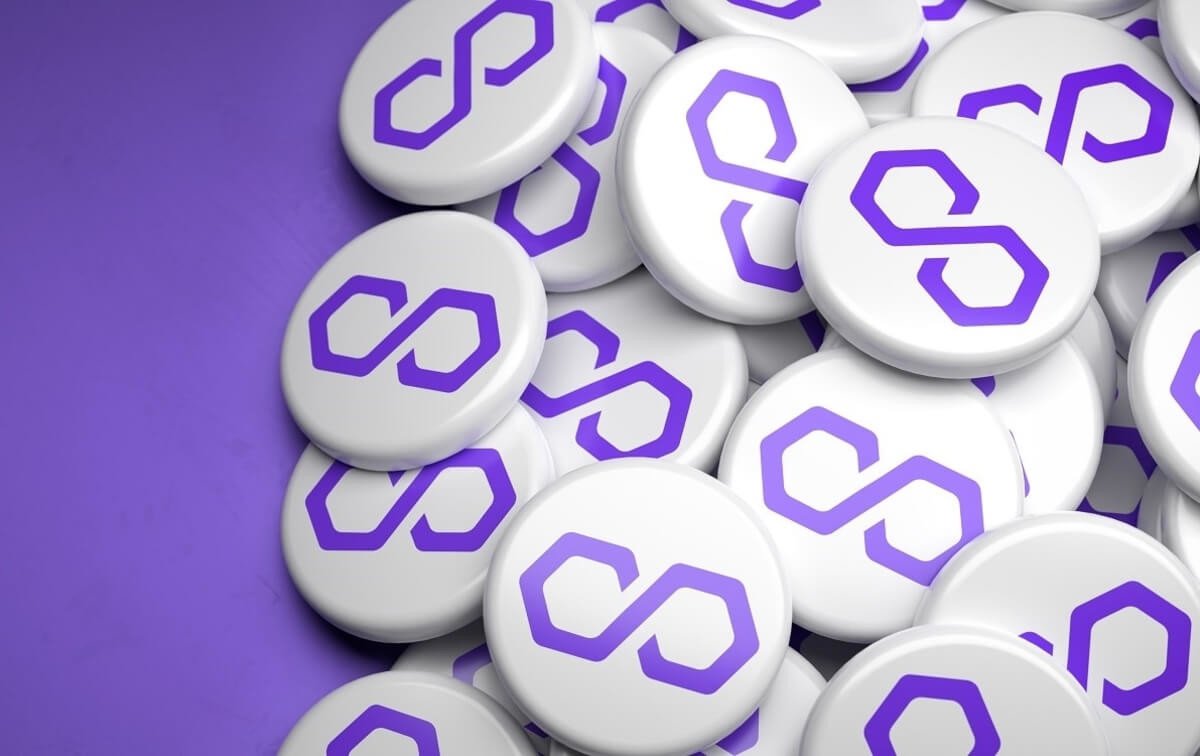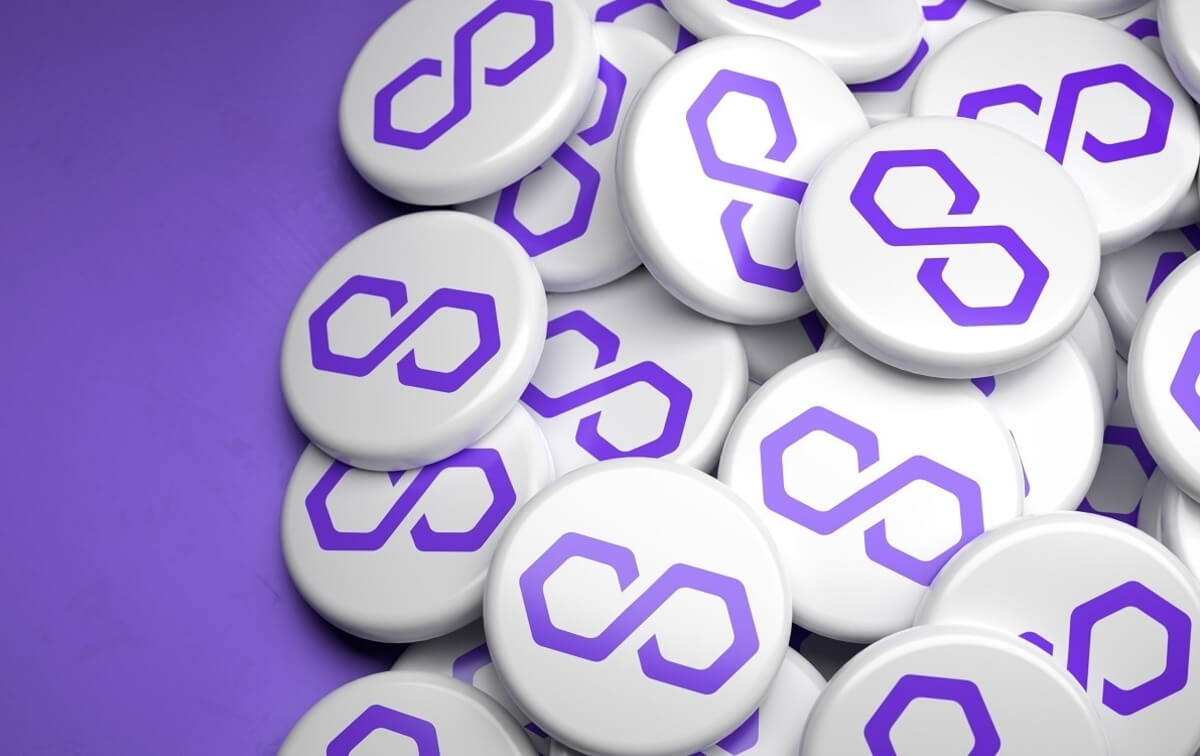 Play-to-earn (P2E) gaming is booming, with players across the globe connecting their crypto wallets and playing their favorite games to earn crypto.
Read on to discover the top five blockchain games on Polygon.
What is Polygon?
Polygon (MATIC) is a technology solution that aims to bring scalability to the blockchain. The platform uses the Ethereum (ETH) blockchain to operate and helps connect Ethereum-based projects, hence it's sometimes referred to as "Ethereum's internet of blockchains."
The Polygon platform helps improve flexibility, sovereignty, and scalability while still providing the interoperability, security, and structural benefits that the Ethereum blockchain offers. And because Polygon's MATIC token is an ERC-20 token, it's compatible with other Ethereum-based cryptocurrencies. The token is also used to pay network transaction fees besides governing and securing the Proof-of-Stake-based network.
The fees charged to use the Polygon platform are very low – around USD 0.01, making high-transaction blockchain games more affordable to build and play.
Top blockchain games on Polygon
Now that we know what Polygon is, let's look at the top games on Polygon that players can play to earn crypto.
Pegaxy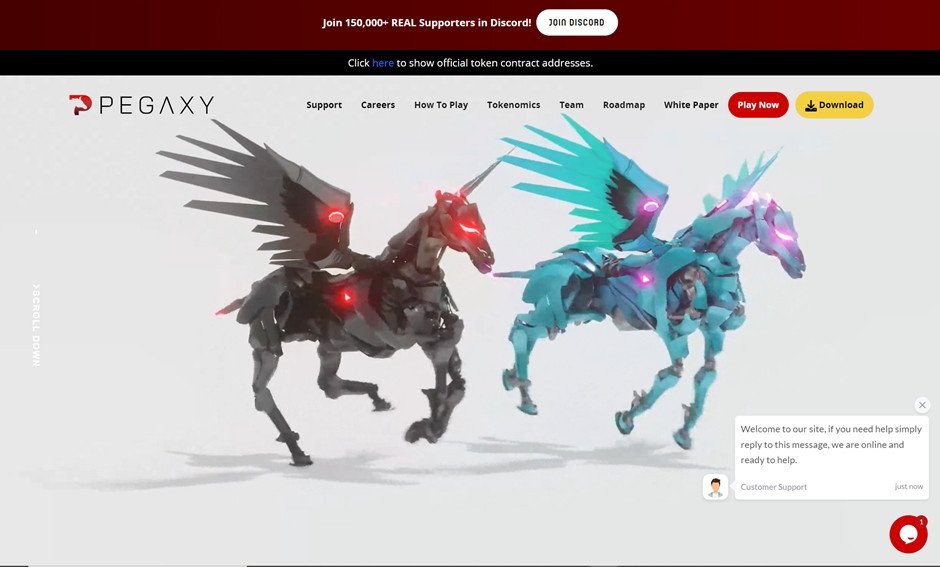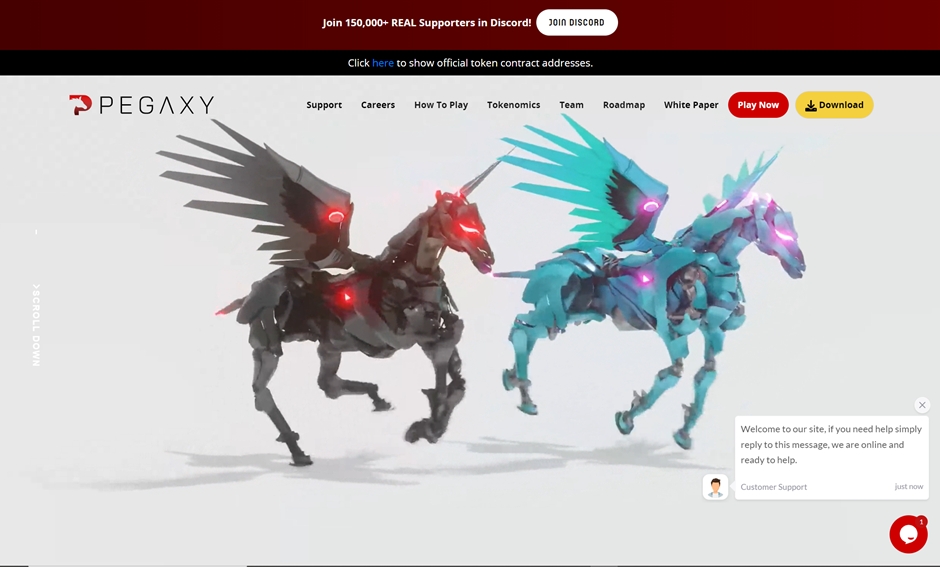 Built on the Polygon network, Pegaxy is a P2E player-versus-player horse racing game where gamers compete against eleven other racers for the top three placement to earn VIS tokens – the platform's utility token.
Every race in the game has randomized elemental variables such as fire, speed, water, wind, and more. Within the game, players can breed, race, rent, and sell their Pega (the horses) to earn VIS. Players are able to join any race for free, which makes the game more competitive with lucrative rewards. Pegaxy requires knowledge, skill, and strategy.
The game has been one of the most successful on Polygon since it was launched. Additionally, the game is quite popular. Data on DappRadar shows the game had over 205,000 users and more than 4.6m transactions in the past 30 days.
Pegaxy's roadmap also shows there are a lot more features that will be launched over the course of the year, which is expected to help boost the game's uptake beyond what it is today.
Crazy Defense Heroes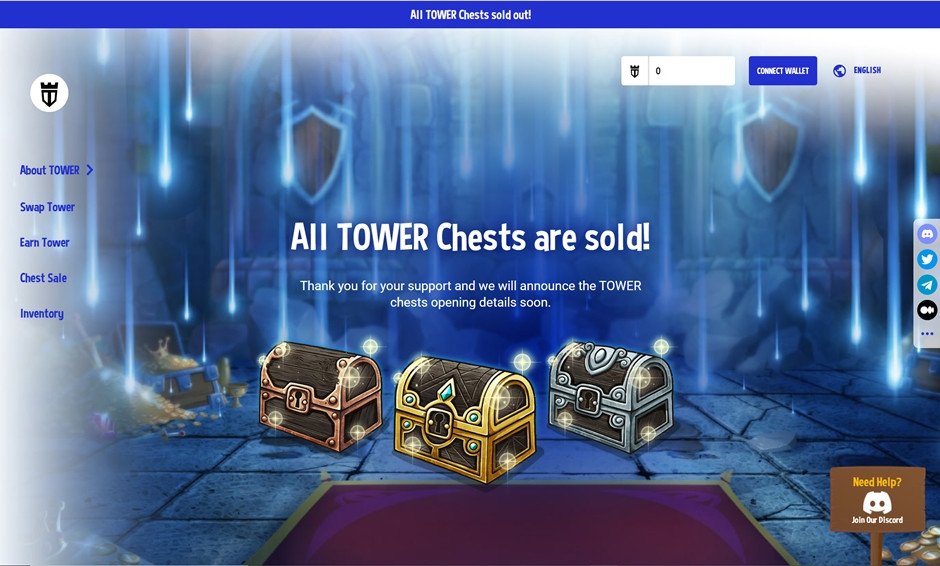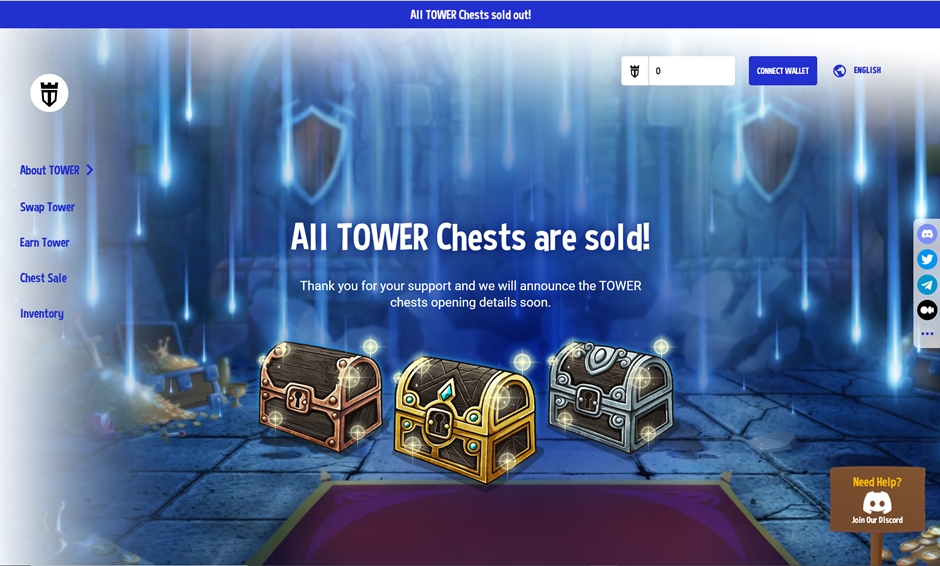 Crazy Defense Heroes makes it to our list of the top blockchain games on Polygon. It's a mobile game that can be downloaded on Google Play Store or Apple App Store.
The game is the basis of an upcoming tower defense play-to-earn game that utilizes non-fungible tokens (NFTs) and the TOWER ERC-20 token. The game is a tower defense game that brings key elements from the mobile games Crazy Kings and Crazy Defense Heroes to Polygon. The key currency for the game is TOWER, which is used to buy items like game card NFTs or to pay for tournament or game entry fees. Currently, all the TOWER chests for the game have been sold out. However, they'll announce when new TOWER chests become available.
Data on DappRadar shows that Crazy Defense Heroes had over 146,000 players in the past month with transaction volumes of over 1.6m.
Sunflower Land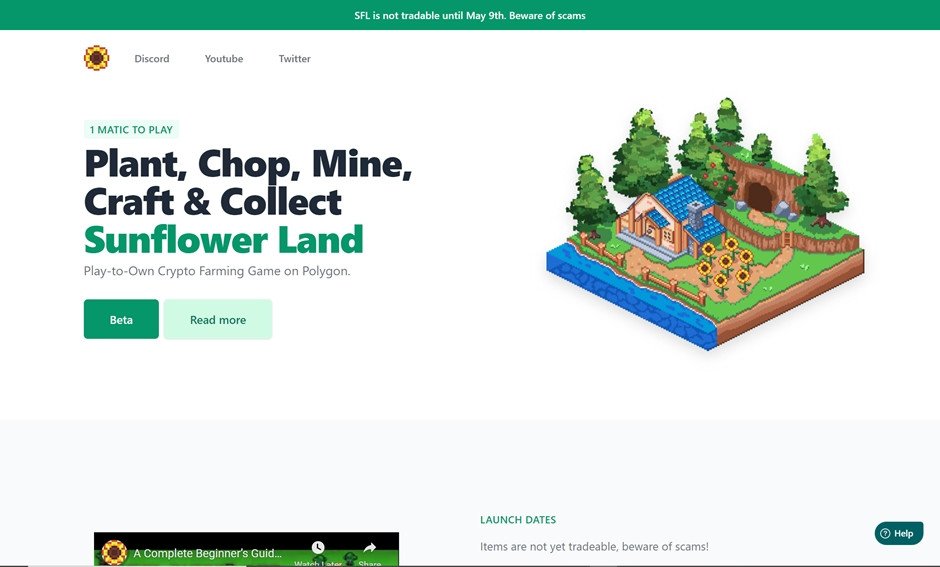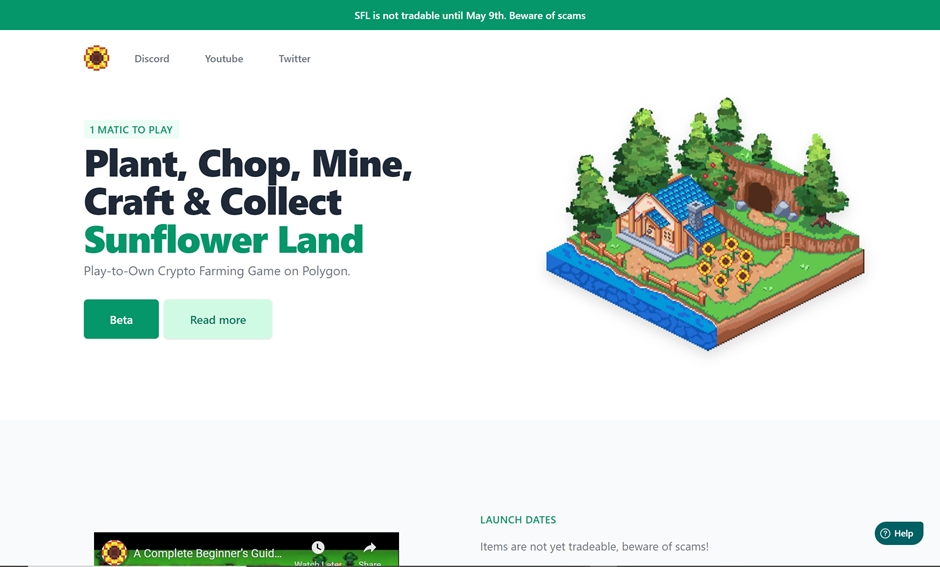 Sunflower Land is a play-to-own game available on the Polygon network. The game is relatively new, as it launched on April 7, 2022. However, despite being new, data on DappRadar shows the game has had over 113,000 users within the last seven days.
As a metaverse game, blockchain gamers can plant crops, chop wood, craft/mint items, mine rocks, and collect exotic resources as they build their empire, all while earning Sunflower Land Token (SFL). Additionally, everything you plant, chop, harvest, mine, or craft is a token on Polygon. Moreover, players can burn resources such as wood, stone, gold, and iron to craft new items.
Sunflower Land is pegged on the demand and supply model. Gamers have the ability to move their resources and collectibles between different exchanges and friends.
The game, which was designed by more than 20+ engineers and over 30+ designers, intends to become a 'plug and play' crypto game entirely built from the ground up by the community. Players can check Sunflower Land's roadmap on its website for planned feature releases.
Arc8 by GAMEE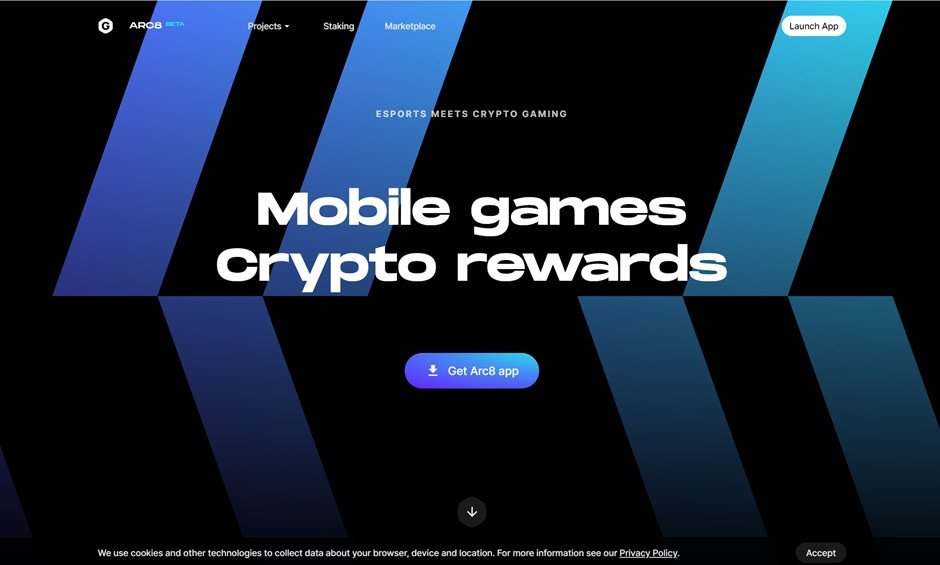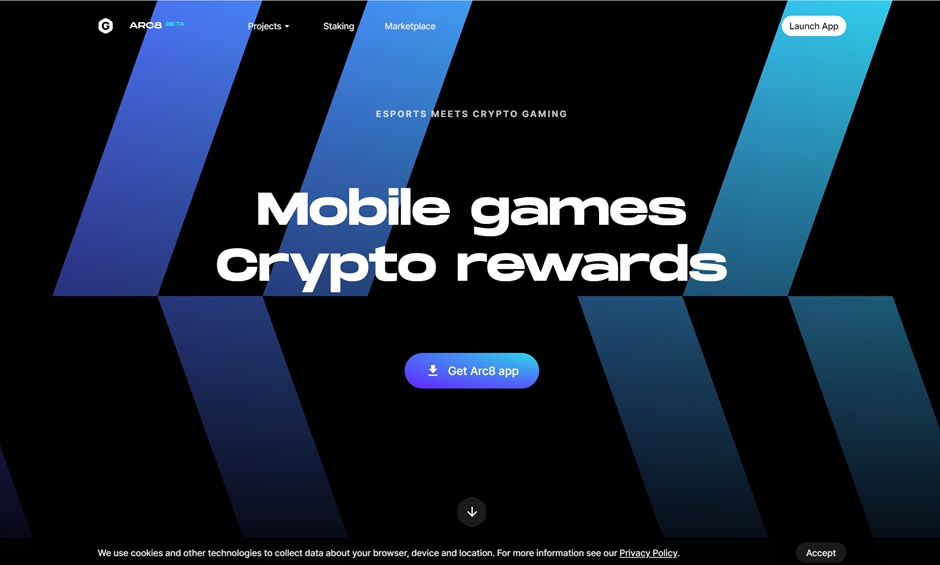 With over six million games played on the GMEE platform, Arc8 by GMEE is a play-to-earn mobile game available in the Gamee ecosystem that uses the GMEE token.
In the game, players compete to get to the top by crushing their opponents using G Robots and earning the GMEE tokens. This game is designed to bring the blockchain experience to millions of gamers. Moreover, it's where e-sports meets crypto gaming with players having the option of building crews.
Data on DappRadar for the past month shows that Arc8 by GMEE had over 93,000 users and transaction volumes of over 2m dollars. Besides, the game is also owned by the community.
Aavegotchi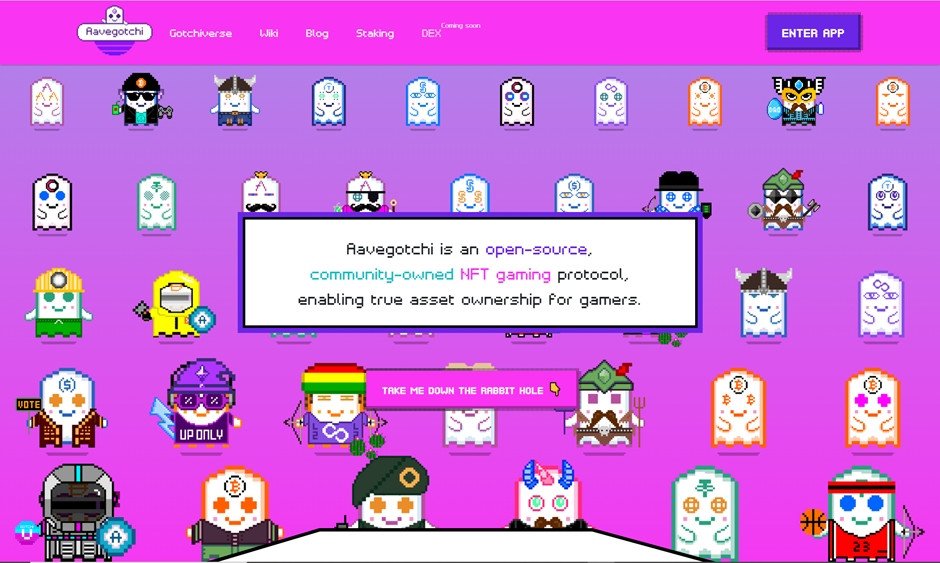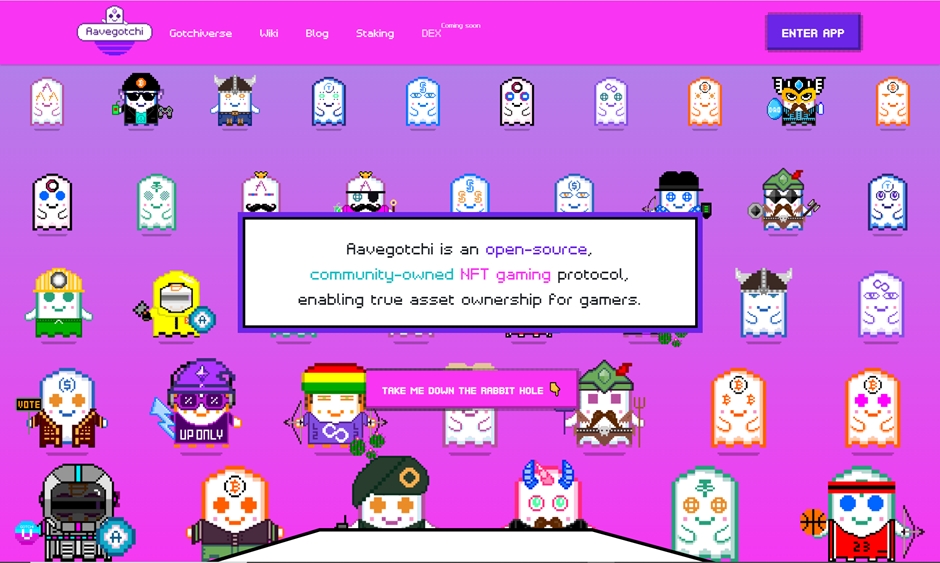 This is the last P2E game on our list. Aavegotchi is a community-owned, open-source NFT gaming protocol that enables players to have true asset ownership.
An Aavegotchi is a yield-generating NFT that doubles up as a digital pet and has digital value. They "live" on the Ethereum blockchain as ERC-721 tokens.
This play-to-earn game introduces various innovations into the blockchain gaming space, including decentralized autonomous organization (DAO)-governed game mechanics, decentralized finance (DeFi), dynamic rarity, rarity farming, token collateral stakes, smart contract interoperability, as well as an open metaverse with an in-world town hall-style voting system.
Aavegotchi has had over 70,000 players, according to data from DappRadar, and over 1.7m transactions within the same period.
While these are our top blockchain games to play on the Polygon blockchain, there are also other play-to-earn games available on this network that you can try out.
____
Learn more:
– Top 3 Play-to-Earn Games on Solana
– Blockchain Games in 2022: Play-to-Earn, Gamification, Interoperability and Major Publishers

– How to Play Metaverse Games: A Beginner's Guide to Decentraland
– Can You Truly Own Anything in the Metaverse? Blockchains and NFTs Don't Protect Virtual Property

– Blockchain Gaming Skyrockets 2,000% in One Year, Axie Infinity in Downtrend – Report
– Play-to-Earn Bitcoin Games: How Lightning Network Enables Gamers to Earn Sats
---