Top 3 Play-to-Earn Games on Solana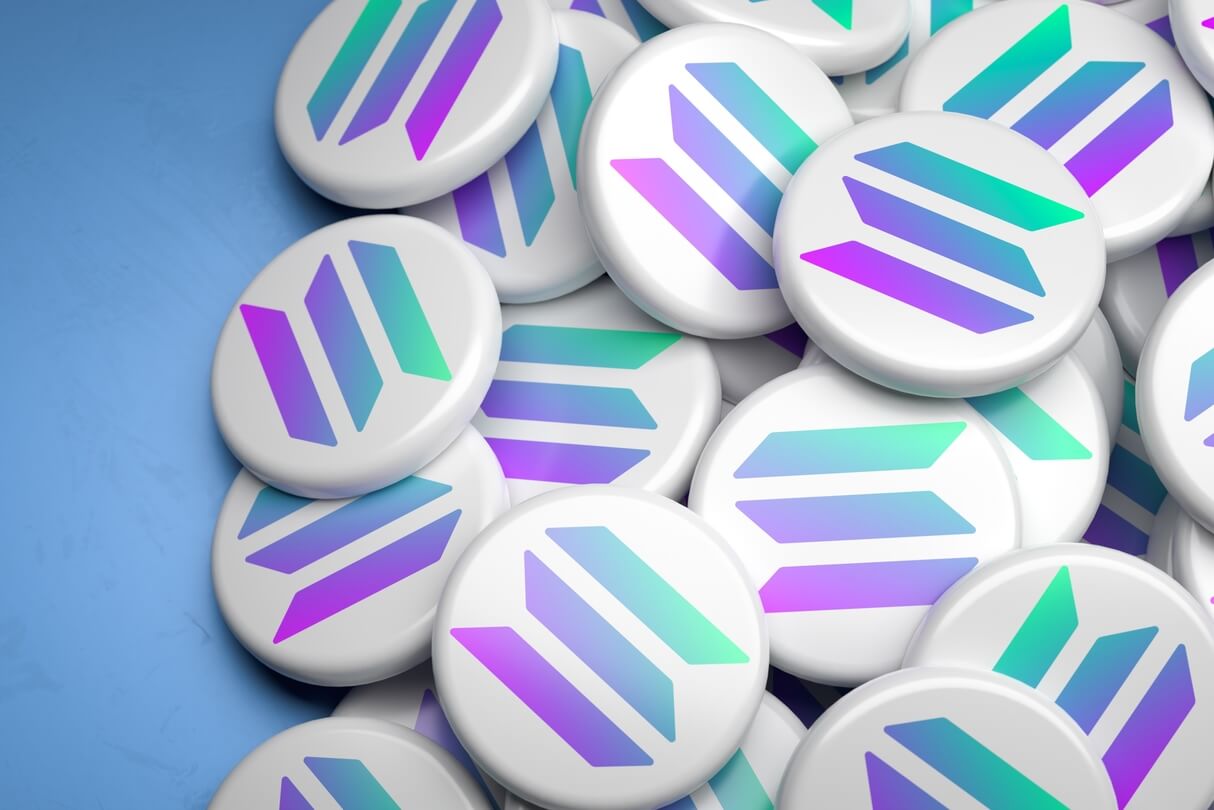 With 1,000+ blockchain games to choose from, the play-to-earn (P2E) gaming industry offers a wide range of gaming and earning opportunities.
Read on to find out the top three play-to-earn games on the Solana (SOL) blockchain.
What is Solana?
Built in 2017 and launched in 2020 by Solana Labs, Solana is a high-performance permissioned blockchain network that supports scalable applications.
As an open-source blockchain project, Solana has become an anchor for an increasing number of NFT marketplaces and DeFi applications. Solana is also the name of the token that powers the network.
Although Solana is relatively new - given it was launched in 2020 - it has gained popularity and established itself as a competitor to Ethereum (ETH) and other layer 1 (L1, or the base protocol) chains. In 2021, Solana's SOL token price soared by nearly 12,000%, indicating investor and user interest in the chain. (However, it's down 64% from its all-time high, reached in November last year.)
Solana utilizes the proof-of-history (PoH) and proof-of-stake (PoS) consensus algorithms to enable a high transaction throughput with near-instant settlement at a low cost, creating a good basis for transaction-heavy blockchain games.
Top blockchain games on Solana
Let's take a look at the top three blockchain games that P2E gamers can play on Solana.
DeFi Land
DeFi Land is the first blockchain game on our list. In 2021, DeFi Land secured USD 4.1m in funding from over 40 investors to launch a new decentralized finance game on the Solana network, further pinnacling Solana's growing ecosystem.
DeFi Land is a multichain agriculture simulator game created to gamify all the characteristics of DeFi. The game combines all DeFi platforms and turns them into a DeFi interface and play-to-earn gaming for Solana and other blockchains.
The game's main goal is to make it simple and easy for players to participate in the crypto and DeFi world while having fun and earning crypto.
As a player, you can start playing the game for free and work your way up to the P2E tier, and compete with other players. The game's native token is DFL, which gamers can use to trade in-game NFTs and assets. It is also used for staking and liquidity provider incentives, and for governance votes. Players are able to earn DFL by reaching certain milestones or completing various tasks.
With over 1.7k players in the past month, according to data on DappRadar, DeFi Land has some potentially interesting features lined up on its roadmap that players can expect.
SolaJump
SolaJump is another popular blockchain game operating on Solana that prides itself on being a very simple play-to-earn game. It's a short game that aims to bring back the fun of classic short games. Created by Nerd 148 Studios, the game utilizes NFTs to transform the short gaming world with its play-to-win model.
SolaJump aims to merge the video game world with tools to allow for the widespread use of NFT technology in everyday lives.
The game features SolaJumper NFTs. These are 10,000 algorithmically generated unique collectibles characters that have been integrated into the game. With these NFTs, players can connect to the SolaJump game and compete against thousands of other players across the globe to win various tournament prizes. Additionally, gamers can mint their SolaJump NFTs for SOL and become founders in the Solarcade metaverse.
In Q2 of 2022, SolaJump plans to have a community of 40K founders in its metaverse and build private room modes in Q3 of 2022. The game has more features lined up in its roadmap beyond 2022 that might keep gamers entertained while earning.
Data on DappRadar shows that this P2E game had over 1.4k players in the past month.
LadderCaster
LadderCaster is a real-time, mobile-first, ladder-ranking strategy and NFT market economy game. Gamers playing LadderCaster will have to earn their way through thirty levels of play.
The game aims to leverage various emerging technologies to provide players with a unique community experience. Players are incentivized for being active participants in the community and for performing various actions in the game.
Long-term, the game plans to be governed by a decentralized autonomous organization (DAO) that will use a multivariate representative governance system. By January 2023, LadderCaster expects to have its community take over. The game, like many other P2E blockchain games, has its own native token known as LADA, and the game's characters exist in the form of NFTs.
Data on DappRadar shows that LadderCaster had more than 1.1k users over the past month with transactional volumes of over 1.5 million within the same period.
____
Learn more:
- Another Solana Outage Shows That Price Impact Is Minor
- DeFi Transactions at One-Year Low, NFTs and Games Standing Strong
- Blockchain Games in 2022: Play-to-Earn, Gamification, Interoperability and Major Publishers

- How to Play Metaverse Games: A Beginner's Guide to Decentraland
- Axie Infinity's Post-Hack Metrics Beckon Optimism, Not Despair
---