Top 5 Metaverse Games to Play in 2022
Disclosure: Crypto is a high-risk asset class. This article is provided for informational purposes and does not constitute investment advice. By using this website, you agree to our terms and conditions. We may utilise affiliate links within our content, and receive commission.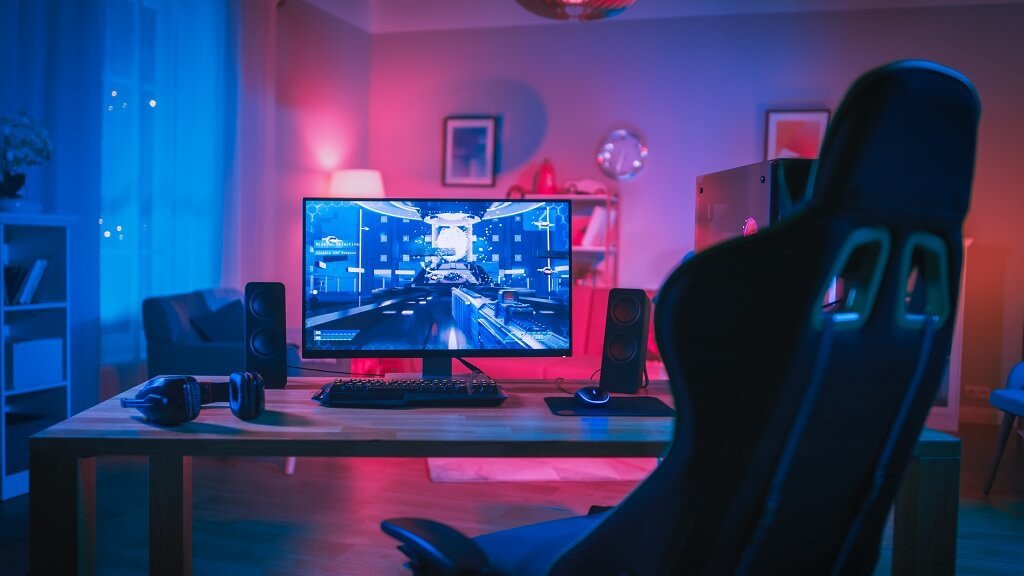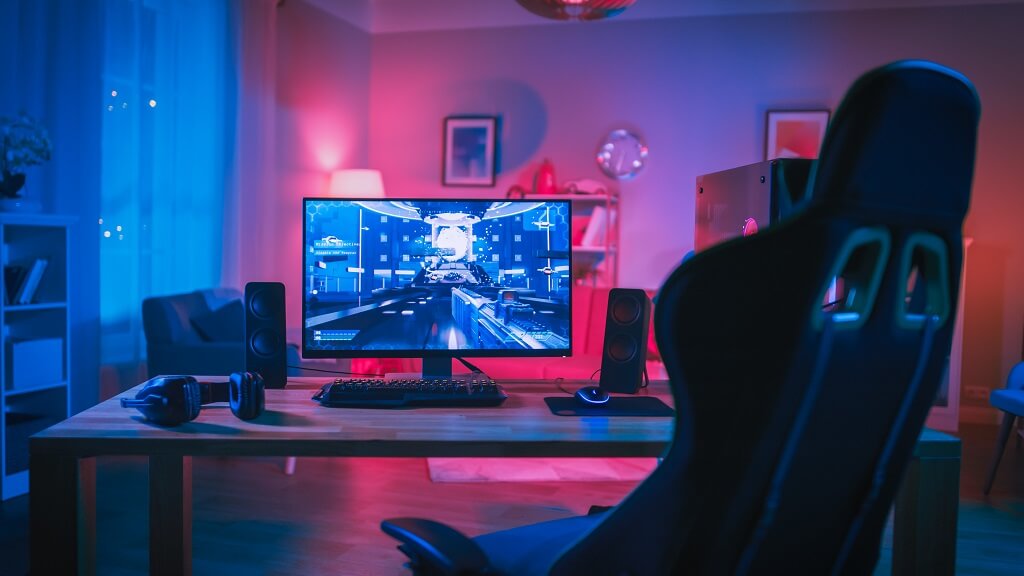 Online gaming is taking a new shape and form, with numerous metaverse games coming up powered by blockchain technology.
The metaverse is a noble concept of a completely virtual world where people can interact with each other, just like in the real world. In many ways, video gaming has been a pioneer of many things that the metaverse is looking to incorporate, such as avatars, virtual currencies, and the trading of virtual items.
Let's take a look at five exciting metaverse games, starting with the three most popular and two up-and-coming games, that you can play this year!
Top Metaverse Games
Our team of gamers and analysts put together an overview of some upcoming metaverse game offerings alongside the more well-established titles:
Tamadoge tops our list as being early in its roadmap, it may also present a profitable investment opportunity for those that purchase its NFTs or native token TAMA.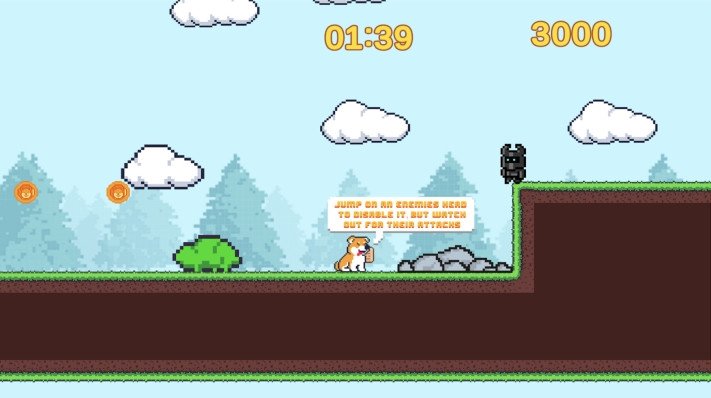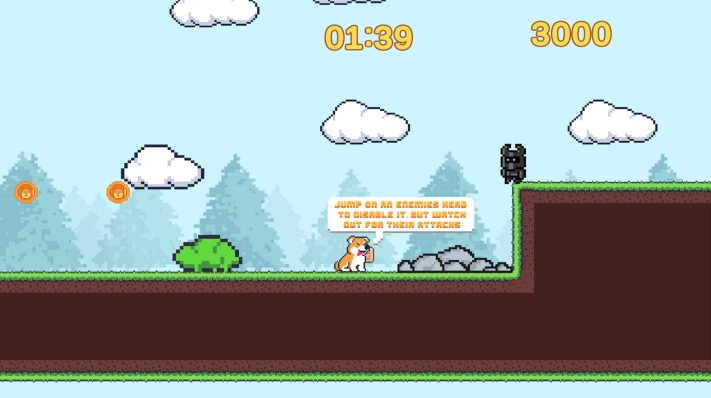 In the upcoming 'Tamaverse', players do battle with virtual pets tokenized as NFTs and represented by a 3D in-game model. A play to earn crypto game, players then earn TAMA and complete for leaderboard positions.
The full version of the Tamadoge battle app and its mini-games are set to be launched in the coming weeks, one of the most talked about and hotly anticipated metaverse projects of this year.
Despite being a relative newcomer to the market, Tamadoge NFTs have been among the top trending collections on OpenSea in recent weeks.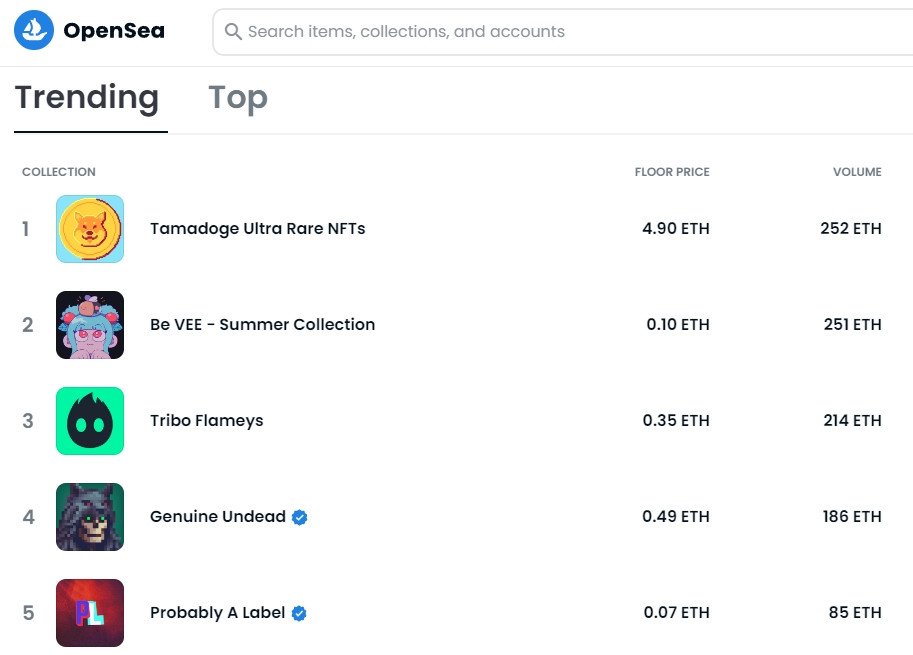 Read more about Tamadoge's metaverse plans and the latest gaming developments by subscribing to the Doge Diaries blog on Medium.com. Later stages of its roadmap include players being able to battle with their pets in augmented reality (AR).
At the time of writing, this project's native coin TAMA has a market capitalization of $25 million.
Also see our full article reviewing Tamadoge.
Decentraland is a play-to-earn (P2E) game built on the notion of a virtual world in the metaverse, created on the Ethereum (ETH) blockchain.
In the game, you can purchase numerous things, such as parcels of virtual land, which are appropriately named 'LAND'. When you purchase these spaces, you receive the LAND as an ERC-721 token, which is commonly referred to as a non-fungible token (NFT). The non-fungible nature of LAND means that no one else can make a copy of it, including the creators of Decentraland, making you the sole owner. However, to purchase LAND on Decentraland, you would need to use the game's official cryptocurrency, MANA.
You can take part in this game and earn in numerous ways. For instance, you could purchase a space, and charge people to advertise in it. You could also set up structures, such as stadiums for people to hold events in, or you could wait until the value of the LAND increases, and sell it off at a profit.
At the time of writing, Decentraland's MANA has a market capitalization of USD 1.95bn.
The Sandbox is another game that is famous in the metaverse and is also built on the Ethereum blockchain. Its popularity has been brought about by celebrities such as Snoop Dogg, who have successfully held events and owned NFT collections in the game.
In many ways, Sandbox is similar to Decentraland, providing a virtual blockchain-powered world where players can purchase virtual real estate and other items and sell or rent them for a profit. In Sandbox, you can buy space, hold events, and trade in numerous NFTs, giving you the potential to earn as you play. The game's native token is known as SAND, which enables you to make transactions as you take part in the game.
Further, users in the Sandbox can create games using the Sandbox Game Maker, making it another avenue to earn from the game.
Currently, the market capitalization of Sandbox (SAND) is USD 1.82bn.
Arguably the most popular metaverse game today is Axie Infinity.
In Axie Infinity, which is built on Ethereum, players buy, breed, and battle with 'monsters' known as 'Axies', the main characters of the game. The process also involves collecting many types of Axies, having them fight against other Axies, and even building a kingdom for them to stay in.
The game is based on the SLP and AXS metaverse crypto, which are tokens in the game and can be converted to other cryptocurrencies. These tokens allow you to trade and earn in the game whenever you buy new Axies, take part in battles or adventures, and more. To play the game, you need to have at least AXS 3.
Axie Infinity (AXS) has a market capitalization of USD 1.54bn.
Up-and-Coming Metaverse Games
5. Illuvium
Illuvium is a Massively Multiplayer Online Role-Playing Game (MMORPG) built on the Ethereum blockchain.
Players explore a fantasy open world after crashing on the alien world Illuvium. Here, you take up the role of an explorer, who completes quests and fights against monsters and other players, as well as capture, train, and recruit Illuvials – the natives of Illuvium – into your army.
All these aspects of the game allow you to earn ILV, the native token of the game, and use the earnings within the Illuvium ecosystem.
Currently, Illuvium (ILV) has a market capitalization of USD 70.3m.
6. LOST
LOST in the metaverse is the very first escape room game in the metaverse, created by LOST, a Hong Kong-based real-life escape game company.
The game has immersive adventure challenges, which you can access both online and offline, giving you the ability to switch between physical and virtual worlds. It also lets you earn metaverse tokens and limited NFTs while at it.
LOST has been inspired by fictional events, myths, and historical events. While playing the game, you solve puzzles and riddles, unlock treasure boxes, and uncover secrets and hints solving puzzles and riddles. All these help you move through the escape room.
Some of the best features of the game include the ability to form teams and go through the challenges together, and an opportunity for people to build their own branded escape rooms in the metaverse. Furthermore, the game is inclusive since it has a version known as LOST junior, which is built for kids between 6 and 14 years. In LOST junior, kids take part in experiential learning as they go through the adventure.
Update – another fantasy themed play to earn game that came across our radar is Calvaria: Duels of Eternity, currently on presale now.
____
Learn more:
---