The Death of Liqui, First Reported Crypto Exchange to Shut Off in 2019
Disclosure: Crypto is a high-risk asset class. This article is provided for informational purposes and does not constitute investment advice. By using this website, you agree to our terms and conditions. We may utilise affiliate links within our content, and receive commission.
Cryptocurrency exchange Liqui, ranked 181st by 24 hour volume on Coinmarketcap, is shutting down. This makes it the first cryptocurrency exchange to go down in 2019, although they remain optimistic by adding, "We may be back soon."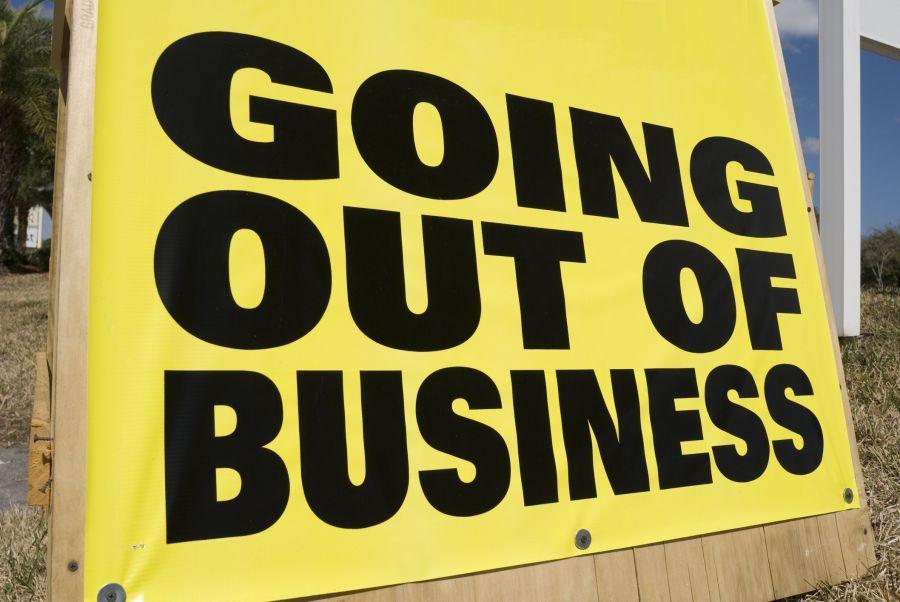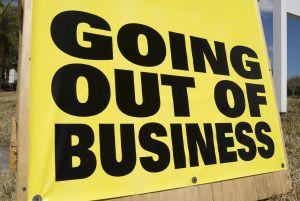 "[…] Liqui is no longer able to provide liquidity for the Users left. We also do not see any economic point in providing you with our services. However, we do not want to return to where we were a month ago. Hence, we decided to close all accounts and stop providing our services. It broke our hearts to do that," the exchange wrote on their landing page. Prior to this, Liqui had around USD 85,000 in 24 hour trading volume, and was best known for listing coins with smaller market caps that may have been harder to find elsewhere.
Users will have 30 days to withdraw their funds. "After 30 days we cannot guarantee that we will be maintaining our website. In this case, all withdrawals will be processed through our support https://liqui.freshdesk.com until the last user store his assets with us," the exchange adds, stressing, "If we do not provide services we cannot store your assets for free, so the fee will apply if you fail to withdraw in accordance with our Terms of Use."
Top markets on Liqui (UTC 10:19 AM):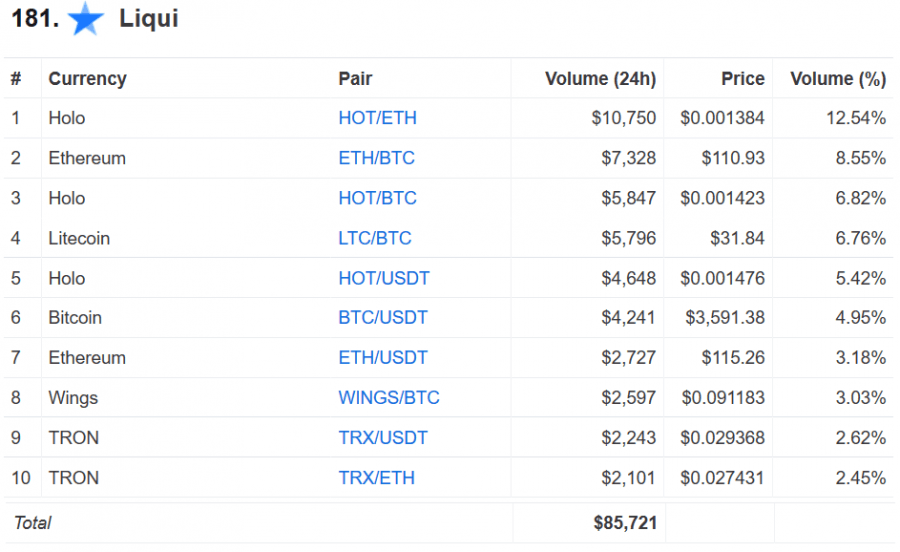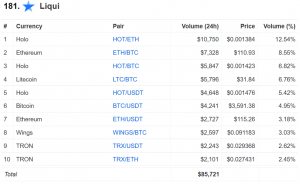 Some of the crypto community took to Twitter to debate which exchange is going to be next. Twitter user @JimmyMcShill wrote, "The exchange purge has started. @Liqui_Exchange is closing. I believe many more, especially smaller exchanges will follow. The bull market forced them to make large investments in their IT infrastructure, and the bear market dried out the trading volume."
A good part of the reason Liqui is shutting down could be the fact that large players are strengthening their positions in the market and pushing out the small exchanges.
Troy Norcross, an analyst with blockchain consultancy firm Blockchain Rookies, previously told Cryptonews: "The coins/cryptocurrencies which remain will be the serious protocol based coins such as bitcoin, ether, EOS etc. and for those I'm not convinced that there will be enough demand to support multiple exchanges," adding that, "In other words – I see many of the 160+ exchanges going away when the long tail of coins goes away. And any new player trying to get into the market who is not already launched has completely missed the window."
Liqui's downfall follows closely behind the first reported hack of 2019, which happened to New Zealand exchange Cryptopia. Following the hack, there were still wallets and funds that could remain at risk.
---