India's Crypto Ban to 'Get Thrashed', while Unocoin Gains 100s of Users Daily
Sathvik Vishwanath, Co-founder and CEO of Unocoin, the operator of one of the oldest crypto exchanges in India, does not expect the much-discussed crypto ban to go through in this major market. Meanwhile, the exchange is getting hundreds of new customers per day, he told Cryptonews.com.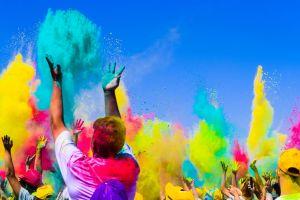 Head of the Bangalore-based technology company founded in 2013 reminded that there was never a ban in the country per se on the legislative level but that the Reserve Bank of India had given a notice to the banks that they shouldn't support the cryptocurrency companies and customers. Therefore, the battle was fought and won at the Supreme Court.
Abundance of rumors and lack of clarity
Local insiders know that a new ban is unlikely, but "the growth will be a little slower if this kind of news keeps on popping up again and again", Vishwanath said. The report worked on by the government-formed panel suggesting crypto should be outlawed "has to come on the table," which can happen only during a parliament session. "So every six months, we see this news popping up saying there's a parliament session happening next week, and this ban could get implemented." But it did not happen in the last two sessions.
The report, however, will have to be discussed, and "in all likelihood, this will get thrashed, and there may be a new committee to come up with a new set of recommendations of how the country should handle the cryptocurrency industry," said the CEO.
Still, the best scenario to come out of this regulatory story would be to recognize crypto as a digital commodity, Vishwanath told Cryptonews.com. "Right now, the categorization itself is not complete," meaning that nobody knows if crypto should be looked at as a currency, commodity, digital asset, even equity, and this further affects the way crypto transaction is treated in different scenarios – such as taxation.
And while crypto businesses have no issue with regulators themselves, they have a problem with this lack of clarity as it means fewer customers and, thus, less business. Therefore, crypto companies have adopted "a kind of self-regulation and whatever looks best as per their lawyers' and auditors' suggestions."
Some crypto parent companies are already registered in other countries, "so that there is some way of making sure that there's a continuity for the business, if something really goes wrong here," said Vishwanath.
Hundreds of new customers a day
Unocoin itself has already been growing, said its co-founder. Since the Supreme Court's decision in March this year, Unocoin registered a 10x increase in customer growth and 5x increase in trading volumes, "signaling an early revival of the fast-developing Indian crypto economy," they said in an email.
Vishwanath told Cryptonews.com that,
"It [is] all increasing to a great extent, at least from what we have seen within the last six months or so. And every day, we sign up about 300 to 500 customers, and our volumes are steadily growing as well. And there […] could be investments opportunities that to the company are able to arise from some external or other country investors."
Furthermore, he said that customers volumes in a month range between USD 300 to USD 500 for buying, selling, "and everything else combined." The CEO estimates that this could increase significantly as people get more educated about the crypto industry. The company itself provides crypto education courses for the public that come with a certificate of completion, and it also works with regulators to educate them on crypto.
Now, men between ages 20 and 40 make 60% of Unocoin's client base, which also includes some 2,000 merchants. The company claims that it has more than 1.3m users and more than 300,000 verified customers that are processing "100's of crores of turnover" (1 crore rupees is around USD 135,000) per year.
The growth potential
Unocoin's core business is the brokerage platform which brings around 80% of its revenue and the company does not expect major changes here in the near future. However, said Vishwanath, there could eventually be some additions, such as margin trading or decentralized finance (DeFi)-related services.
At the moment, from the entire population of India, of some 1.35 billion people, said Vishwanath, only about 0.2%-0.3% know of crypto, he said. The entire crypto industry fits in that small percentage.
"There is at least a potential for [it to go] up to say 5%, which means […] the growth potential is no less than maybe 20 to 30 times already."
And if the on-ramp and off-ramp solutions gain more popularity, get crowded and saturated, Unocoin will look into shifting to other products, possibly "providing more services around stablecoins," said the CEO, adding, "but I don't see that happening in less than two years."
Meanwhile, DeFi and decentralized exchanges are a competition to centralized exchanges, said Vishwanath, but for now, it's unlikely that people would rather go for "semi-supervised exchanges" as their starting point.
Lastly, the lesson the Unocoin team has learned from their years in the industry is to "hang on."
"If the technology proves itself and all of us have a very unique opportunity to be a part of this technology, and if it goes [in] the direction that everyone else is anticipating who are pro-crypto, there is a huge, huge history to make. And making sure hanging on without losing the trust is what matters."
__
Learn more:
Investors Keep Ignoring Indian Crypto Ban Rumors As Tim Draper Backs Unocoin
Crypto Adoption in India About to Get More Physical + More News
Hacking of PM Modi Happened at Bad Time for Indian Crypto Industry
OKEx CEO Says Indian Crypto Ban 'Unlikely', Has 3 Scenarios in Mind
---