Crypto in 2019: What to Expect from Institutional Investors
Disclosure: Crypto is a high-risk asset class. This article is provided for informational purposes and does not constitute investment advice. By using this website, you agree to our terms and conditions. We may utilise affiliate links within our content, and receive commission.
"We continue to see strong growth in the development of cryptocurrency-linked products and services." "Despite the bear market that followed, crypto and blockchain will continue to appeal to investors through 2019 and beyond."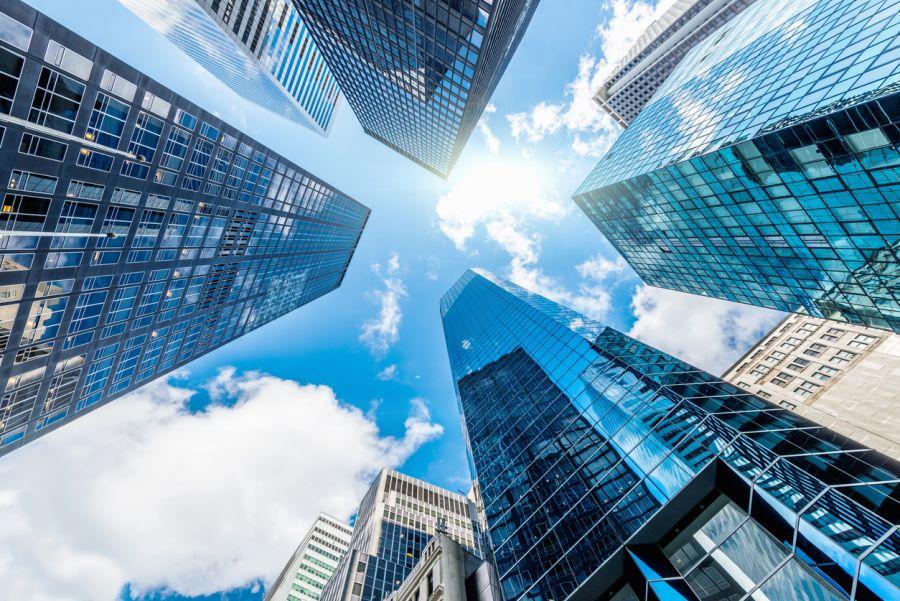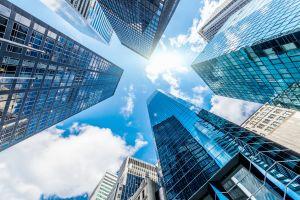 Banks and big financial institutions have revealed themselves to be highly curious about cryptocurrencies and blockchains in recent years, but few have actually taken the step of developing or launching a usable blockchain-based platform. Indeed, last year saw the likes of Barclays and the Reserve Bank of India shelve cryptocurrency-related projects, despite their initial interest in exploring crypto-related opportunities.
As for 2019, the current year won't perhaps bring a wave of banks attempting to launch their own cryptocurrencies or crypto-trading platforms. However, there might be plenty of interest from big institutions in blockchain technology more broadly, particularly as it relates to cross-border payments and the tracking of transactions and orders.
Blockchain over Bitcoin
Jim Sinegal, a senior investment analyst at Fragasso Financial Advisors, tells Cryptonews.com that, in 2019, banks and financial institutions will look increasingly less at specific cryptocurrencies, and increasingly more at blockchain-based platforms.
"The potential applications for blockchain technology are far wider than those for bitcoin, and blockchain technology doesn't come with the regulatory baggage that Bitcoin does, so most mainstream financial activity is still going to be focused on blockchain," he says.
"Cross-border business-to-business payments are still slow and costly, so a public ledger makes a lot of sense in these areas," he adds. "There's also overlap between supply chain and financial activities – tracking global inventories, orders, and related payables, receivables, and financing, for instance – so there's a lot of room for broad blockchain initiatives between banks and traditional firms."
Indeed, Sinegal's prediction is substantiated by the final months of 2018, which saw Goldman Sachs (among others) invest in cross-border payments platform Veem, which saw US bank PNC join the Ripple Network, and which saw the UAE and Saudi Arabia begin collaborating on a blockchain-based system for international payments.
It's also substantiated by other commentators. Tyler Welmans, Deloitte UK's blockchain lead, tells Cryptonews.com that he expects continued growth in corporate investment in crypto-related platforms and services, with the recent slump in the market arguably making crypto as a whole more attractive to certain investors.
"With respect to public networks and cryptocurrencies, there are few signs banks are investing directly in cryptocurrencies, although plenty of niche investment funds are," he says. "However, we continue to see strong growth in the development of cryptocurrency-linked products and services, such as exchange trading, futures and custody services."
"While we don't anticipate significant direct investment from banks into cryptocurrency in 2019, price declines through much of 2018 have moved the broader crypto-asset class into attractive territory for would-be institutional investors."
Crypto needs to up its game
But as much as investors and institutions are hungry for new blockchain-related platforms and solutions, interest from banks in cryptocurrencies themselves looks set to wane. This is what Jim Sinegal argues, suggesting that Bitcoin, Ethereum and other major coins have so far failed to deliver on much of their promise.
"I think we'll see a smaller appetite for blockchain and crypto projects at the large banks in 2019," he says. "It's been about a decade since the Satoshi paper (the Bitcoin whitepaper by Satoshi Nakamoto) and there still isn't a killer application for mainstream financial institutions, or most of the general public for that matter."
Other experts agree with this assessment, although some exhibit a little more long-term hope for the industry, such as Anton Ruddenklau, a Global Co-lead of FinTech at KPMG, one of the Big Four auditors. "2018 was a phenomenal year for investment into crypto and blockchain," he tells Cryptonews.com. "Good sized funding rounds were seen in the first half of the year, including a USD 100 million-plus round to Circle Internet Finance in the US and USD 77 million to Ledger in France."
"In the US by the middle of 2018, investment in blockchain had already exceeded the total seen in 2017 so, despite the bear market that followed, crypto and blockchain will continue to appeal to investors through 2019 and beyond," he predicts.
However, given that investors and institutions are becoming increasingly sceptical of blockchain hype, it's clear that new startups and existing platforms will have to work much harder to attract attention. "What 2018 taught us though, was that you can't simply write a white paper on crypto and expect to secure investment now. But ultimately that will foster improved and more focussed innovation, as a tougher investment rationale means the onus will be on building projects that actually solve issues."
Tokenization and identities
Nonetheless, even if the major cryptocurrencies might be having a hard time convincing the world of their superiority to existing monetary systems, the experts we've interviewed agree that banks still see plenty of potential in a variety of blockchain solutions.
"Banks remain interested in interbank payment and settlement technologies, as well as in solutions which simplify trade finance administration," says Tyler Welmans.
"Asset managers are perhaps unsurprisingly most interested in new models for the tokenization and management of traditional securities and other assets, with a number of projects expected to launch or evolve further in 2019."
And as Welmans adds, the interest of banks in blockchains isn't restricted specifically to the processing of transactions. "For instance, many financial institutions are very interested in the prospect of harnessing blockchain-powered digital identities to simplify compliance and other checks which require verification of customer credentials."
There is, then, every reason to think that investment in the crypto industry will remain strong, even if banks probably won't be driving up the price of Bitcoin this year.
---