'Game On!' South Korean Parliament Passes 'Landmark' Crypto Bill (UPDATED)
Disclosure: Crypto is a high-risk asset class. This article is provided for informational purposes and does not constitute investment advice. By using this website, you agree to our terms and conditions. We may utilise affiliate links within our content, and receive commission.
In a dramatic turnaround, the South Korean parliament, the National Assembly, has voted in favor of the country's first cryptocurrency-specific legislation in the past few hours. (Updated at 10:20 UTC: updates throughout the entire text).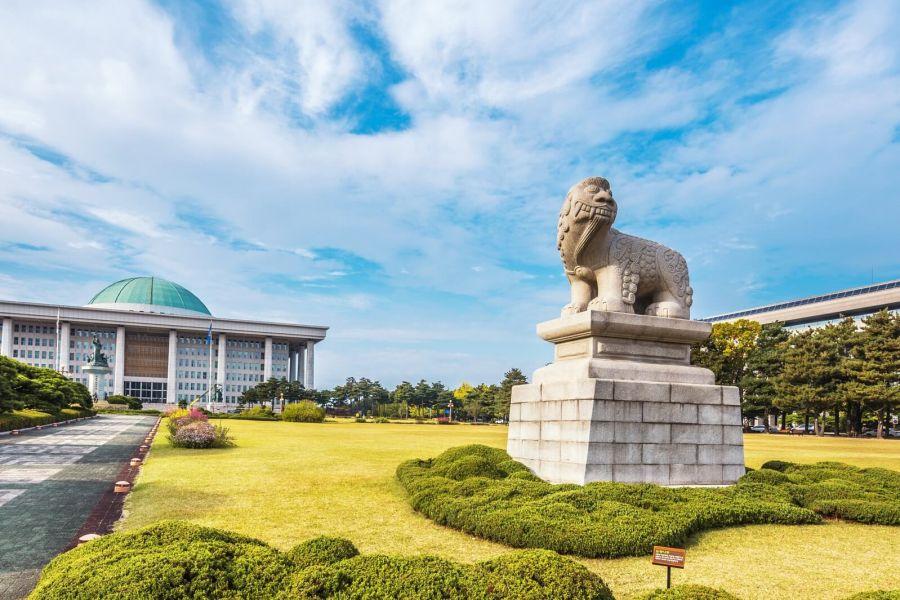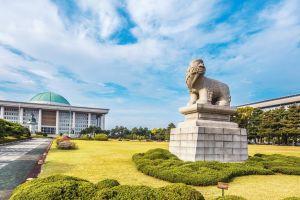 The amended Special Financial Transactions Information Act, which was approved by a National Assembly finance committee in November last year, will effectively create a framework for the country's cryptocurrency industry.
The South Korean cryptocurrency industry has reacted positively to the news.
Simon Kim, the CEO of Seoul-based blockchain incubator Hashed, told Cryptonews.com,
"There has been great uncertainty regarding regulations in cryptocurrency in South Korea until now. However, with the new law, cryptocurrency has been officially classified as an asset class by the institutions and virtual asset operators are able to operate under proper law in Korea. I believe this is a strong, positive signal for South Korea moving forward and proving itself as the perfect testbed for blockchain and cryptocurrency on the global scene."
Meanwhile, IT journalist Janet Cho told Cryptonews.com,
"All of the big South Korean companies involved in blockchain have been championing this amendment, and now they've got exactly what they wanted. The ball's now in their court. How they, and other companies that have possibly been keeping their cryptocurrency plans secret, react in the next few weeks and months will be very telling indeed."
And blockchain consultant Mira Kim also spoke to Cryptonews.com, saying,
"This is great news. OK, nobody will actually welcome taxes and regulations, but a lack of legitimacy is what was holding investors and big companies back. In a year, that will be gone. Now it's a fair fight against the conventional finance industry. Game on!"
Learn more: South Koreans Welcome New Crypto Laws – But There's a Word of Warning
The crypto-specific portions of the bill are largely based on the G7's FATF guidelines about how governments should police what it terms as virtual asset service providers (VASPs) – namely crypto exchanges and brokerages.
Per multiple media reports, including Maeil Kyungjae, the house voted unequivocally in favor of the bill, with 182 votes for, zero against and no abstentions.
The bill, which will become effective in March 2021, will also see a system of cryptocurrency taxation formally introduced for the first time in the nation – and will enshrine existing guidelines for banks dealing with crypto exchanges into law. This will likely put an end to anonymous trading in the country.
The bill names the Financial Intelligence Unit (FIU) as the regulatory body that will police the industry.
Many had feared the bill would be derailed by disruptions caused to the National Assembly's schedule caused by the coronavirus. The parliament's buildings were closed temporarily after it was discovered that virus-infected individuals had been on the premises. With a backlog of bills and new emergency legislation pertaining to the coronavirus slated, industry insiders were fearing the worst – an indefinite delay that could have led to mass closures.
However, the parliament facilities have since been through a "deep clean" process, and MPs convened on March 5 to pass a large number of bills, including the vital amendment.
Hashed's Kim added that the bill would likely change the way that banks behaved toward exchanges.
He stated that banks had often refused to deal with exchanges "without any legal grounds," and added that a lack of regulation had led to "bottlenecks" for the nation's trading platforms.
He added that "This law clearly defines cryptocurrency as virtual assets and cryptocurrency exchanges as virtual asset operators. It provides guidance for exchanges by revising the conditions for issuing accounts so more small- and medium-sized exchanges and South Korean branches of foreign exchanges will be able to link accounts with banks in South Korea."
Kim pointed out that exchanges would likely welcome the six-month grace period that would let them implement information protection protocols and "adapt to the new regulatory environment."
The Hashed chief concluded,
"I believe the law can be interpreted as an industrial promotion as it allows virtual asset operators to make the most of the regulations, rather than recklessly shutting them down."
The South Korean parliament's move comes hot on the heels of rulings in India, Germany and Ukraine that could give the cryptocurrency industry in all four countries a legal foothold.
---