Chinese University to Offer Undergrad Blockchain Degree + More News
Disclosure: Crypto is a high-risk asset class. This article is provided for informational purposes and does not constitute investment advice. By using this website, you agree to our terms and conditions. We may utilise affiliate links within our content, and receive commission.
Crypto Briefs is your daily, bite-sized digest of cryptocurrency and blockchain-related news – investigating the stories flying under the radar of today's crypto news.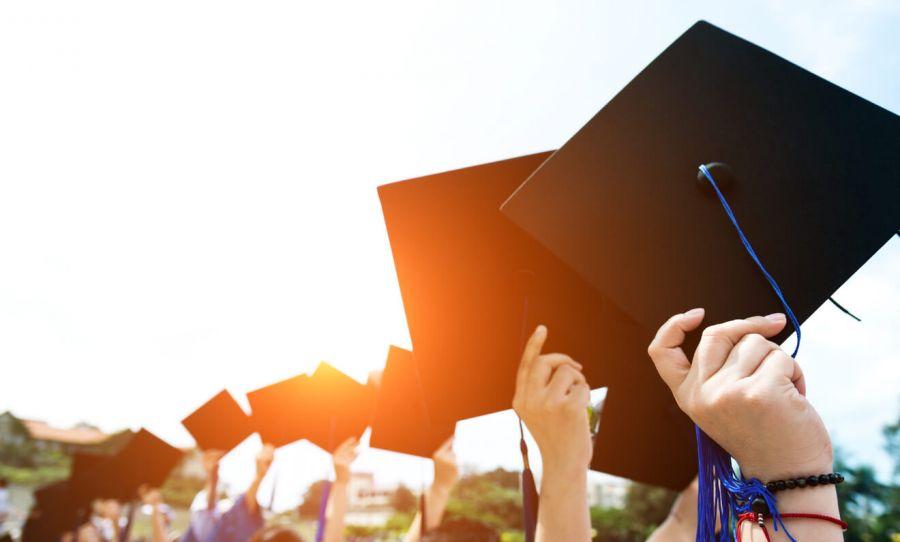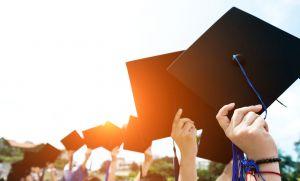 Adoption news
A university in Chengdu, China, will launch the nation's first Blockchain Engineering department, offering China's first-ever undergraduate courses in blockchain technology. Per China News, the Chengdu Information Engineering University, in China's Sichuan Province, has received the green light to offer the courses from the country's Ministry of Education. A number of postgraduate blockchain programs are already in operation across the country, but the Chengdu undergrad program will now allow younger Chinese students to make headway in the world of blockchain technology.

As of March 1, c. 42% of all bitcoin (BTC) has not been moved on-chain (i.e. transacted) for at least two years, approaching levels unseen since mid-2017, finds crypto market analysis firm Coin Metrics. The amount of BTC untouched in more than two years has not eclipsed 42% since July, 2017, they say.

Source: Coin Metrics
Samsung's IT services arm Samsung SDS has signed a cooperation deal with the Israeli fintech firm Credorax, reports Consumuch. Credorax provides financial services and handles debit card-related payments and settlements in over 30 countries, including EU nations, the United States, Japan and China. The Israeli firm has agreed to use the Samsung SDS-developed NexLeisure Universal blockchain platform.
Distributed ledger technology firm Insolar and Canadian uranium mining company Uranium One have announced a joint initiative to explore blockchain deployment opportunities in the worldwide uranium and energy trading ecosystem, with the focus on the uranium industry, which is projected to grow in demand from 67,600 tons per year to 84,850 tons per year over the next decade.
Open-source blockchain consortium Hyperledger has announced eight new members: Walmart, Conduent, Clear, Aiou Technology, Joisto Group, Tokenation, Tangem, and associate member Directorate of Information Technology (DIT) of Maharashtra. Six new Hyperledger Certified Service Providers were also revealed at the same event, Hyperledger Global Forum 2020: Beijing Proinsight Technology, Kompitech, LimeChain, Mindtree, Xoaa, and Zhigui.
29-member EU blockchain consortium PharmaLedger has welcomed 12 global pharmaceutical firms. The announcement says that the members' aim is to enable healthcare innovation for supply chain, clinical trials, and health data. The other 17 members include technology firms, hospitals, universities, research organizations, healthcare providers, and patient representatives. Formed this January, the initiative is a three-year project with a combined budget of more than EUR 20 million (USD 22 million).
Blockchain payment and wallet application TenX (PAY) has announced that TenX Visa card is now available to users in Germany and Austria, who will gain access to the full suite of TenX services, such as buying bitcoin directly in the TenX Wallet app and paying via the card.
Consumer cryptocurrency earning platform StormX has integrated StormShop with its mobile app StormPlay, for its iOS and Android users to be able to earn back crypto when they shop online. The platform connects with companies such as Samsung, Microsoft, and GameStop, along with over 400 supporting retailers in the retail, travel, food, and entertainment industries, while StormPlay itself has attracted more than 2.5 million users since its launch in 2014, says the announcement. Crypto users can earn up to 40% cashback in five different digital assets (BTC, ETH, LTC, DAI, and STORM).
Investment news
Matrixport, the crypto-finance venture founded by Bitmain Technologies Ltd.'s billionaire chief Wu Jihan, is seeking to raise USD 40 million in a funding round at a post-investment valuation of USD 300 million, Bloomberg reported, citing undisclosed people familiar with the matter.
Exchanges news
Trading volumes have fallen on peer-to-peer trading platform LocalBitcoins in Central and South America, reports Criptonoticias. The media outlet quotes data from UsefulTulips that shows LocalBitcoins trading volume decreased in many parts of the region in the last week of February. In Venezuela, volumes were down by 17.67%, in Brazil there was a 31.97% drop and a 22.7% drop in Argentina. Trading figures on the platform did climb in some countries, however, with rises of under 4% in Mexico and Chile. The same media outlet speculates that the rise of competitor platforms and the fall in crypto market prices may have been contributing factors in the downturn in volumes on the exchange.
Regulation news
Ukraine has established a legal procedure for companies and individuals who need to declare their cryptocurrency holdings to tax authorities. Although any crypto advocates will not welcome the idea of paying tax on their crypto transactions, many will be cheered to learn that the government's ruling effectively grants cryptocurrencies a legally recognized value as intangible assets. As noted by Forklog, the legislation uses the same sort of terminology when referring to cryptocurrencies as the G7's Financial Action Task Force.
Business news
The first publicly listed blockchain infrastructure company, HIVE Blockchain has announced its results for the third quarter of fiscal 2020. The announcement highlights: net income of USD 3.4 million for the period, income from digital currency mining of USD 5.0 million, gross mining margin of USD 3.8 million from mining of digital currencies, and increased working capital to USD 11.8 million, among other things.
Stablecoin news
Tether Gold (XAU₮), a gold-backed stablecoin issued by Tether, has seen a surge in demand, which made it "the biggest gold-backed token," says the emailed announcement. XAU₮, with a market capitalization of more than USD 21 million, has surpassed its nearest rival PAX Gold (USD 18 million). Paolo Ardoino, Chief Technology Officer at Tether, said that he expects it to reach a market capitalization of at least USD 100 million in an unspecified future.
STASIS, the technology provider and issuer of the euro-backed stablecoin, EURS, has launched the STASIS Wallet equipped with SEPA (Single Euro Payments Area) integration, to establish a frontend solution for licensed financial services in Europe. According to the press release, STASIS wallet's API allows for financial institutions to interact between capital and digital asset markets without regulatory or legal problems. Currently, the wallet offers four key features: the buying of EURS via SEPA; the selling of EURS by SEPA; the purchase of EURS by a credit card; and the deposit of bitcoin and ethereum to the lending platform.
Career news
John Carvalho, the CCO of Bitrefill, crypto-only company that offers gift cards, prepaid mobile refills, and Lightning Network services, has left the company. In his blog post, Carvalho said that he has formed his own vision for how to help Bitcoin grow into an entirely alternative economy and he wishes to pursue that now. Those who share this vision have supported Carvahlo with initial funding to start a new company, and he's forming a new team, backed by undisclosed "familiar names" and investors, as the post says, to create software products for Lightning and Bitcoin.
Legal news
Georgia federal judge cleared Atlanta rapper T.I. (Clifford Harris Jr) of securities fraud, negligent misinterpretation, unjust enrichment, and punitive damages claims, in a case where he was accused of cheating investors into buying the FLiK digital tokens in an ICO (initial coin offering), reports Law360. However, the trial continues for businessman Ryan Felton and comedian Kevin Hart.
---