BlackRock's Trusts, Crypto's Jumps, NFT's Spikes and 20 Crypto Jokes
Disclosure: Crypto is a high-risk asset class. This article is provided for informational purposes and does not constitute investment advice. By using this website, you agree to our terms and conditions. We may utilise affiliate links within our content, and receive commission.
This week in crypto: ETH jumped as BlackRock registered the iShares Ethereum Trust in the US, Ethereum's failed transactions resulted in major user losses, JPMorgan analysts said that the bitcoin rally was 'overdone', Bitcoin wallets holding over $1,000 surged to 8 million and set a new record, Cathie Wood's Ark Invest continued to sell Grayscale Bitcoin Trust holdings, buying Block's shares, and CertiK found a significant slowdown in the creation of new cryptocurrencies.
Then, NFT sales spiked to $129 million in November, Nike-RTFKT NFT collections generated $1.4 billion in trading volume, and Final Fantasy publisher Square Enix revealed how to obtain NFTs for its upcoming game Symbiogenesis. Speaking of NFTs, Yuga Labs was put on legal notice over injuries sustained at ApeFest.
As this was happening, Cryptocurrency adoption experienced a major surge in South and Central Asia, and while crypto ATMs are continuing to expand globally with over 32,500 installed so far, Russians will be able to 'withdraw' digital rubles as cash at ATMs.
Meanwhile, CME dethroned Binance as the largest BTC futures exchange, Binance rolled out a Web3 wallet to offer its users a gateway to self-custody, Gemini complied to UK's Travel Rule, Frankfurt Stock Exchange was eyeing digital platforms for expansion of asset classes,  Robinhood revealed plans to introduce crypto trading services in the EU in the near future, and HSBC announced plans to launch digital asset custody service in partnership with Metaco.
In the US, SEC Chair Gary Gensler indicated a potential reboot of FTX, and Proof Group was one of three bidders eyeing a potential acquisition of FTX. A court halted SafeMoon CEO's bail after prosecutors had alleged a "danger to the community",  another court approved Celsius Network's transition from a failed crypto lender to a Bitcoin mining business, the SEC opposed Binance's arguments to dismiss the lawsuit, adding that the motion had no basis under the law, and Crypto YouTuber Ben Armstrong filed another lawsuit against his ex-colleagues, this time over a Lamborghini and alleged racketeering.
In the meantime, OneCoin's legal chief pleaded guilty to money laundering and wire fraud charges, the head of Dunamu was found not guilty of manipulating platform data, and Taiwan authorities arrested two suspects in the JPEX scandal amid an ongoing investigation.
Then, the Australian crypto wallet CoinSpot was hacked for $2.4 million worth of ether, and Monero's community wallet was drained of all assets following a security breach. Meanwhile, the LHV Bank founder lost the private key to an ETH stash worth $470 million.
Jokes time!
__________
GM, everybody. GM.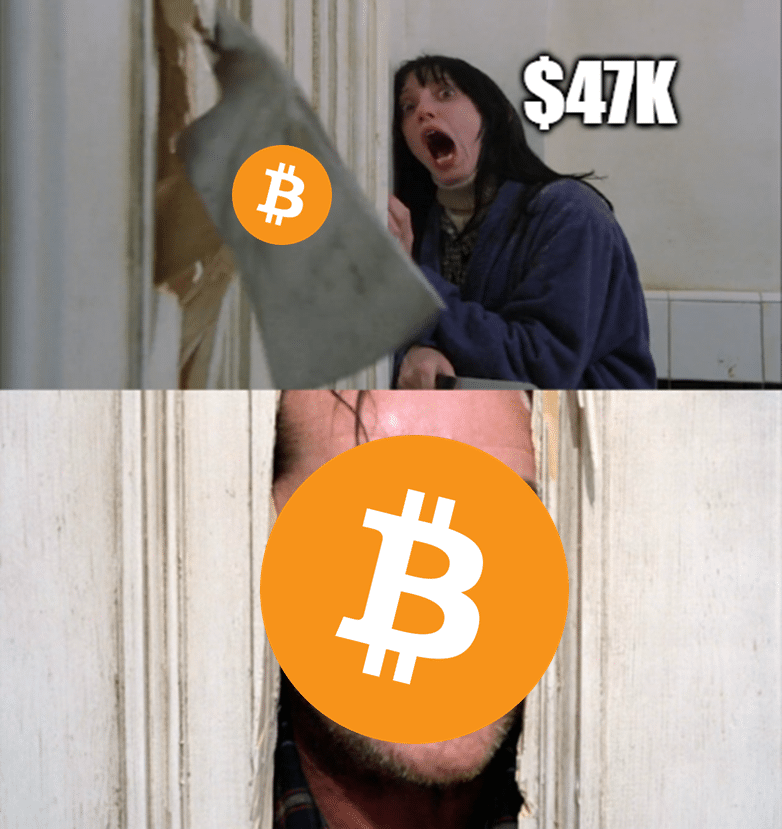 __
Joy.
__
Let's check the markets.
Confirmed, thanks Bitboy for bottom signal https://t.co/HumvsKtpjp pic.twitter.com/iengHvkCOt

— Teddy (@TeddyCleps) November 5, 2023
__
Ethereum had a week!
Ethereum what is you doing pic.twitter.com/etF8eBufSJ

— RookieXBT 🧲 (@RookieXBT) November 7, 2023
__
Refreshing.
me slurping up any crypto dippic.twitter.com/vLx16rgBHP

— LilMoonLambo (@LilMoonLambo) November 5, 2023
__
Hodl. Hodl tight.
people who bought the dip in rektember.pic.twitter.com/NqvTPJhgUH

— xamanap (@xamanap) November 9, 2023
__
We had so much fun… Remember the courtroom sketches?
Us trying not to talk about Sam Bankman-Fried for one day. pic.twitter.com/ikhVAhdh85

— Autism Capital 🧩 (@AutismCapital) November 4, 2023
__
Head first.
My approach to buying low cap altcoins the boys have told me about: pic.twitter.com/Epp95Db5Xl

— Charlie (@btc_charlie) November 5, 2023
__
What were you doing going to the 9th grade? Should've thought ahead.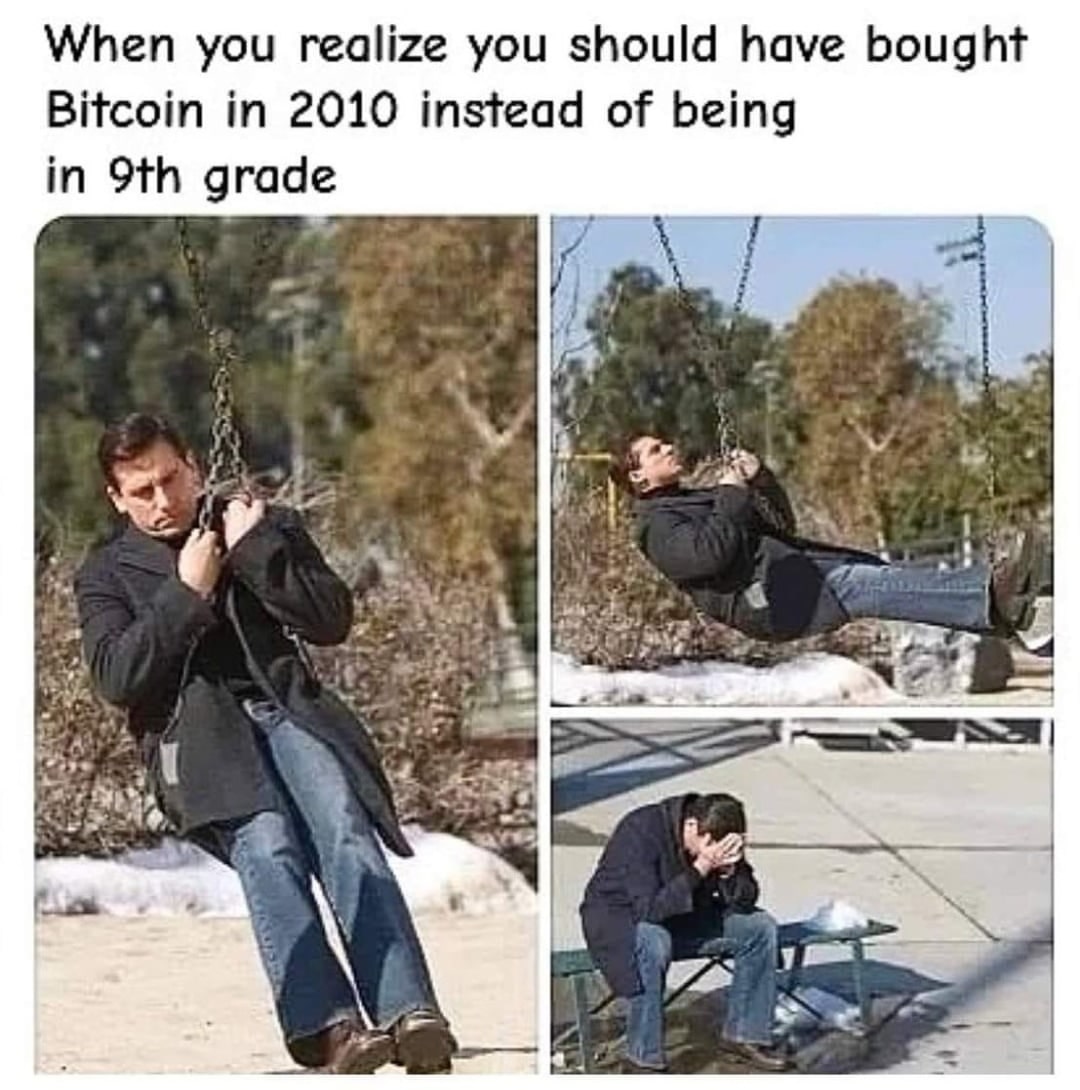 __
A few replies to the BAYC post. For those who see them.
Apes after the Apefest pic.twitter.com/fLyjGXAKr7

— Larkorelli (@Larkorelli) November 9, 2023
__
Thoroughly enjoyed it.
Some participants weren't negatively affected… pic.twitter.com/FcLvF8S6KJ

— 🐸PapaPepe🐸 (@KLieblingsnoob) November 9, 2023
__
Just one more.
Bayc: The NFT recommended by 9/10 expensive optometrists. Side effects may include temporary blindness, dizziness, confusion.. pic.twitter.com/UUd0B6nbQT

— Wirelyss 👁️‍🗨️💫 (@wirelyss) November 9, 2023
__
Just one more one more.
— borovik.eth (@3orovik) November 9, 2023
__
Soothing.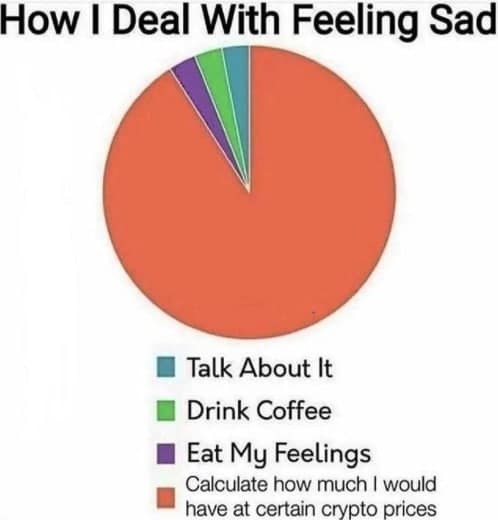 __
Oh, a gaming store. Excellent.
The average resume of a web 3 / NFT project community manager: pic.twitter.com/9TJxisYAyi

— K A L E O (@CryptoKaleo) November 7, 2023
__
'If only they knew I'm pre-pre rich.'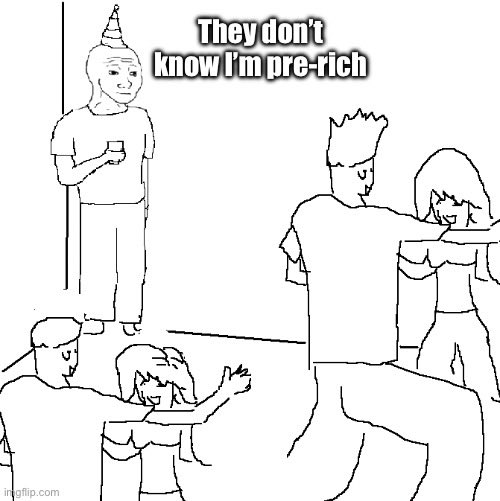 __
🥹
When your friends see crypto going up only and…

they ask you how are them longs going?

yes pic.twitter.com/JChu3Xqqpn

— Ninja (@Ninjascalp) November 9, 2023
__
Count the felons.
I think this needs retweeting. pic.twitter.com/D5c0HqRuJA

— Charlie (@btc_charlie) November 3, 2023
__
'Oh, and I gotta tell you about Terra!'
"So this guy Sam Bankman-Fried ran a hedge fund called Alameda Research which traded on an exchange he also owned called FTX but he gave Alameda a $60B line of credit against FTX assets but he commingled customer funds as FTX revenue so Alameda…"

— Autism Capital 🧩 (@AutismCapital) November 3, 2023
__
And here is this week's documentary with actual, real footage.
meme coin degens on telegram whenever the price goes down:pic.twitter.com/yi5qkdrAHj

— LilMoonLambo (@LilMoonLambo) November 7, 2023
---