XRP Price Prediction as Pacific Island of Palau Begins to Trial Stablecoin Built on XRP Ledger – Adoption on the Rise?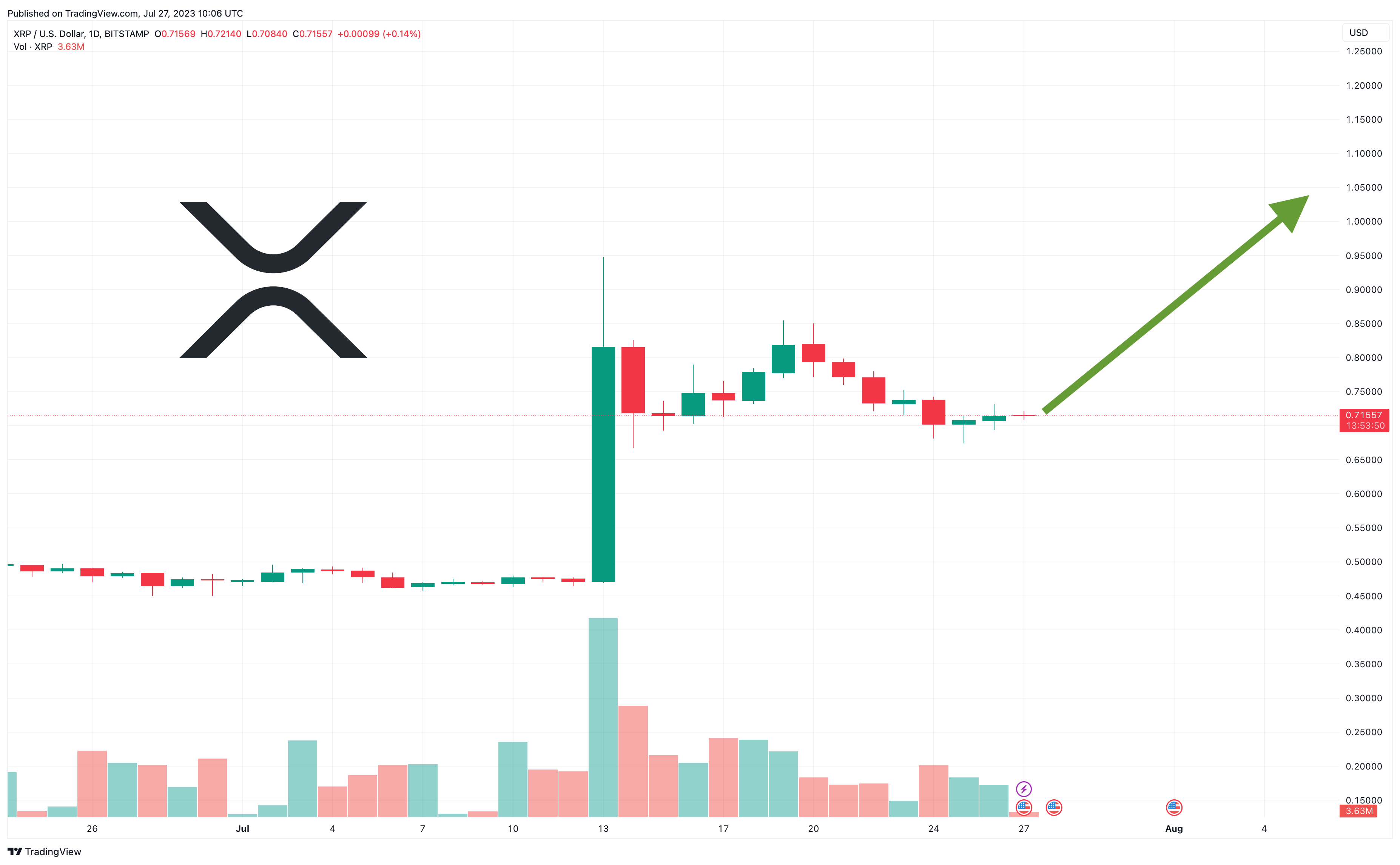 The XRP price has risen by 2% in the past 24 hours, rising to $0.716275 after the Federal Reserve raised its base rate by 0.25% yesterday.
Despite rate hikes usually having a negative effect on financial markets, investors seem to regard yesterday's move as one of the last the Federal Reserve will make during the current economic cycle, something which has helped to buoy the cryptocurrency market.
XRP remains down by 12% in the last seven days, but is up by 50% in the last 30 days and by 110% since the start of the year, pushed up by Ripple's success in securing a largely positive ruling in its case with the SEC.
And with the cryptocurrency company announcing this week that it's partnering with the Pacific Island of Palau on a stablecoin trial, rising adoption could help push XRP even higher in the coming months.
XRP Price Prediction as Pacific Island of Palau Begins to Trial Stablecoin Built on XRP Ledger – Adoption on the Rise?
After suffering a dive (along with the rest of the market) earlier in the week, XRP now looks as though it has begun the inevitable rebound.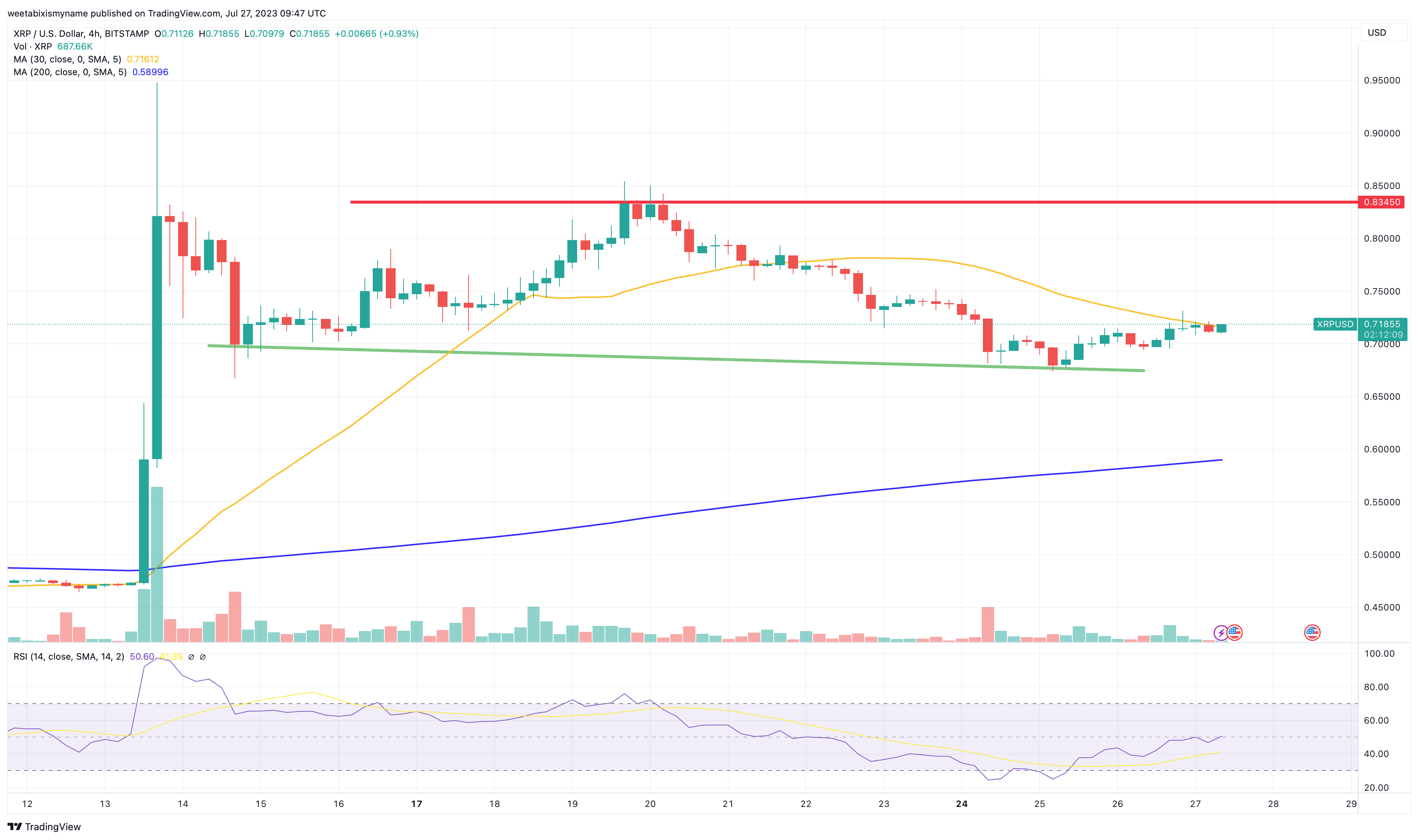 The altcoin's relative strength index (purple) has risen from under 30 on Monday and Tuesday to 50 today, signalling an influx of buying momentum that should help push it higher in the coming days.
Likewise, XRP's 30-day moving average (yellow) has stopped its recent decline and may begin rising again, particularly when its current price has just risen above the short-term average.
It should also be highlighted that XRP did not fall back down (or below) its current medium-term support level (green), meaning that it may have ended its recent correction and should be ready to climb further.
This belief is reinforced by recent Ripple news, with the cryptocurrency firm announcing a partnership with the Republic of Palau that will see the latter trial a CBDC on the XRPLedger.
While Palau is hardly a major economy, its use of RippleNet is a major win for Ripple, pointing to a future in which the company will see more central banks and more institutions use its network.
In turn, growing adoption will only push XRP's price up higher, and with the floodgates now open because of Ripple's positive result in its case with the SEC, there's no telling how highly the altcoin could rise.
In the short term, it's likely that the next few weeks will see it rise back up to $0.80, before potentially hitting $0.90 or even $1 towards the end of the year.
Diversification With High-Potential Presale Tokens
There isn't much doubt that XRP now has some of the strongest fundamentals in the cryptocurrency market, yet holders may still have to wait several months (if not longer) for it to enjoy really substantial gains.
As such, traders looking for above-average profits in the short-term may prefer to look towards not only newer altcoins, but presale tokens, which can often surge when they list on trading platforms.
Possibly the hottest presale coin at the moment is Wall Street Memes (WSM), a new ERC-20 token that has already raised in excess of $18.1 million, with its sale having been open for only a month.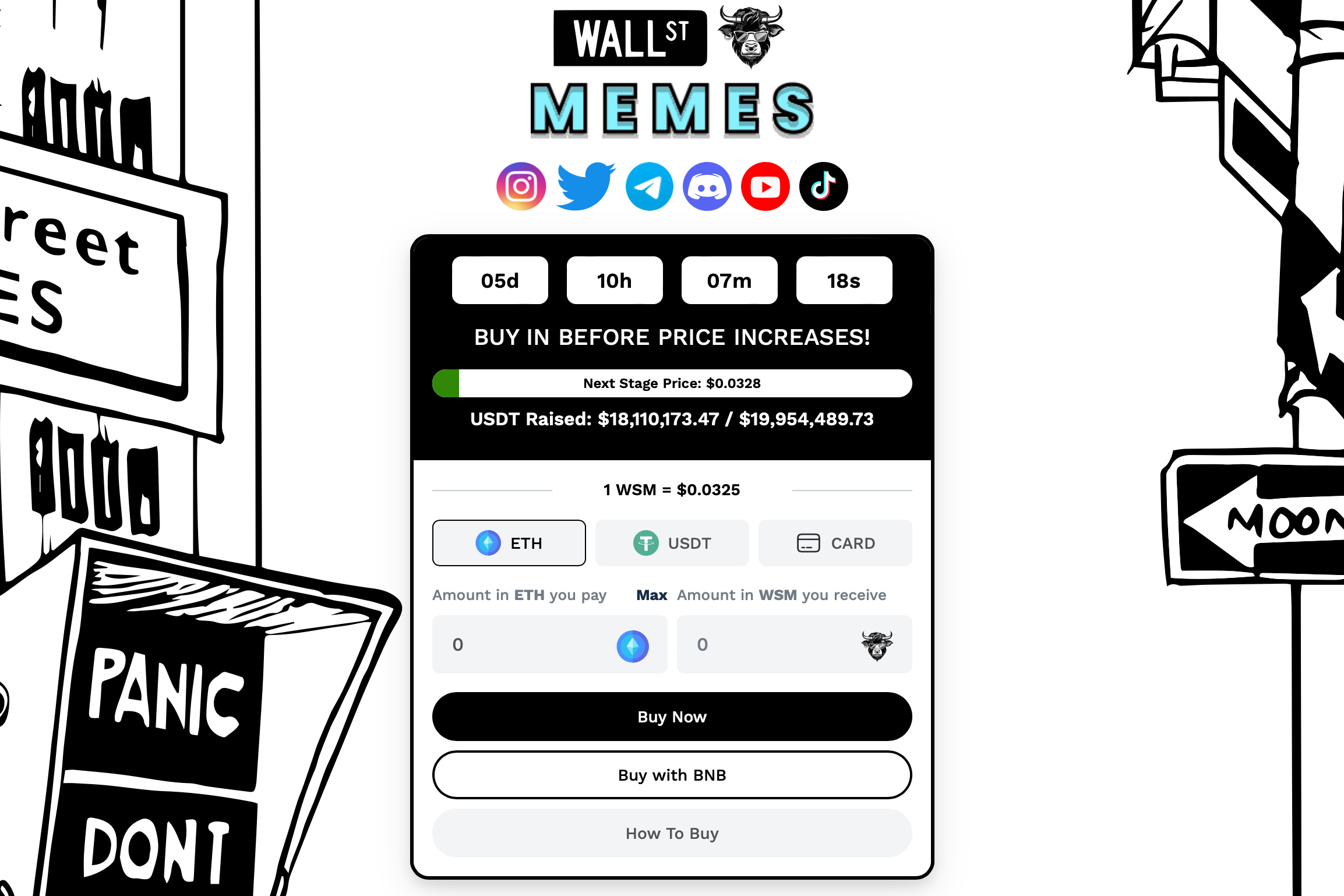 The key to Wall Street Memes' runaway success is that it has its roots in the meme stocks movement, which was famously responsible for leading the 2021 AMC and GameStop rallies.
A clear sign of its healthy online community is provided by the fact that its Twitter profile now boasts more than 256,000 followers, all of whom can potentially be counted on as future (if not present) holders and supporters of WSM.
Having such a strong online presence will be key for WSM when it launches on exchanges in the next few weeks, since meme tokens tend to live and die by the size/strength of their communities.
And helping to incentivize community involvement further is the fact that 30% of WSM's total maximum supply has been reserved for community rewards, with 50% going to the presale.
This should ensure a healthy level of involvement from its community, with new investors able to join the WSM presale by visiting the official Wall Street Memes website.
1 WSM currently costs $0.0325, a price which will rise to $0.0337 by the end of the sale, although it could potentially surge much higher once it lists on exchanges.
Disclaimer: Crypto is a high-risk asset class. This article is provided for informational purposes and does not constitute investment advice. You could lose all of your capital.
---