XRP Might Get Neighbours on XPR Ledger + More News
Crypto Briefs is your daily, bite-sized digest of cryptocurrency and blockchain-related news – investigating the stories flying under the radar of today's crypto news.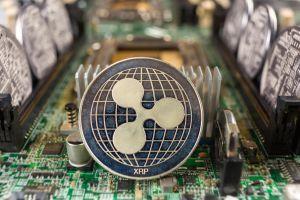 Blockchain news
Ripple, an American blockchain company focusing on payments technologies, is working on new features that will expand the XRP Ledger's functionality and allow third-party users to add new cryptoassets into the XRP ecosystem. CTO David Schwartz said in a video that these features could be used to launch stablecoins on the ledger, but also all assets pegged to some external value.
Security tokens news
The Dusk Network, a Dutch security token platform, claims that it will tokenize shares for thousands of small- and medium-sized enterprises in its home country, as well as the rest of the Low Countries. Per an official tweet, the company stated that it had struck a deal with the shareholder registry Firm24, and would look to use blockchain technology to help trade shares that are not yet publicly listed.
Crypto pay news
Payment platform Crypto.com says it has struck a deal with Travala, a hotel booking platform that lets customers pay in cryptocurrencies. The new agreement will allow Travala customers to use the Crypto.com Pay app to spend money on holidays using the Crypto.com Coin, as well as bitcoin and a number of major altcoins. Per a press release, Crypto.com stated, "Over 1 million users of the Crypto.com app can now gain up to 40% off over 2 million hotels and accommodations in 230 countries."
Crypto tax news
Payments network Flexa has joined forces with cryptocurrency tax software BearTax in order to simplify crypto taxation reporting for their customers, as BearTax's smart-matching algorithm will automatically prepare their gains and losses. Per the press release, customers just need to upload the CSV report of their cryptocurrency transaction history, regardless of the amount or purpose of each transaction, and BearTax - which also connects with other exchanges and wallets - will detect such events and calculate capital gains or losses appropriately.
---