XRP Falls Victim to Two Elaborate Schemes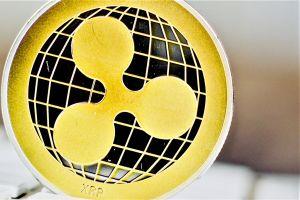 When you're big, you're attractive to others - and Ripple is learning that the amusing (well, for observers at least) way these days. Ranging from a reported attempt at a hostile takeover of the XRP cryptocurrency (what?), to a ripoff coin named XRP Classic which has reportedly appeared on some exchanges, the last few days have made a few ripples in the XRP community.
Operation XRP
A hostile takeover is, traditionally, the acquisition of one target company by another acquirer company that is accomplished by going directly to the company's shareholders or fighting to replace management to get the acquisition approved. The key here is that the target company does not want to be overtaken, and fights to get the deal thrown out of the window. However, this time, according to a report by Axios, a company named Valor might be trying to overtake the XRP cryptocurrency. Yes, you read it right.
Originally launched in late 2017 by Vishal Harpalani, who previously spent three years working with early Ripple investor Flight Ventures, the original plan was to raise USD 160 million through an initial coin offering (ICO) for a new cryptocurrency that would become a widely distributed source of stored value in developing countries, as well as partner with mobile wallets and mobile carriers that do business with the underbanked. However, this plan had failed as investors just didn't see the point of it, so Harpalani has reportedly decided that the logical next step in his plan should be a hostile takeover of XRP. According to Axios, Harpalani has confirmed that he's working on a "hostile takeover of a top-10 cryptocurrency," but did not name XRP specifically.
As for the technicalities behind such an attempt, Valor would try to raise "tens of millions" of USD to short XRP, driving down the price. Then, it would create a "fork" of XRP's network whereby willing XRP holders (except for Ripple) would receive one Valor token for every XRP token, going on to distribute even more Valor tokens and incentivize users to get rid of the now-devalued XRP.
But nobody at Ripple is concerned. David Schwartz, the brain behind the XRP Ledger, a cryptographic ledger, which is the home of XRP, openly laughed at the idea, tweeting, "This is amusing. A hostile takeover of the XRP Ledger is not technically possible nor does this plan make economic sense." CEO Brad Garlinghouse went a step further, calling out the Axios article author Dan Primack on Twitter: "[Dan Primack] wants to sell some snake oil... any buyers out there!? Media have a responsibility to help the industry understand what's hype vs. substance, not to propagate blatant attempts at market manipulation. When will media coverage of this industry mature?"
As for the potential hostile takeover, it may not even exist. Yet, even if it does, Primack himself admits that this is very unlikely to happen, calling the possibility "an interesting thought experiment."
XRP Classic Who? Or the Tale of Ripping Off the Second-Largest Cryptocurrency
The woes of Ripple, and their XRP coin, hardly end here. A so-called "XRP Classic" coin emerged on December 24th. The Ethereum-based coin, quickly labeled a scam by XRP supporters, even had its own crypto price tracker on CoinMarketCap at some point, although it has been removed in the meantime.
It does not just "borrow" XRP's name - the coin also took Ripple's logo in orange, and has a website that describes XRP Classic as a "decentralized accessible blockchain and cryptocurrency infrastructure" that will offer crypto investors an automated trading system. But their whitepaper paints a different picture: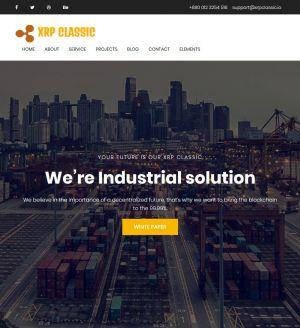 "XRP Classic is a modern age freelance marketplace created with the aim to resolve all such issues faced by traditional freelance industry and enable seamless, risk-free connectivity between freelancers and buyers at minimal costs. It serves as a state-of-the-art peer-to-peer marketplace for offering and hiring services without involving a middleman and allow them to create potential long-term collaborations with freelancers getting a fair share for their efforts while buyer getting quality work at optimal rates."
So the solution for all the woes freelancers face is smart contracts, according to XRP Classic. Also, the people behind this project - who are unknown, as the website does not offer much information on their identities - claim that XRP Classic is an XRP fork. Another irony - XRP is notoriously difficult to fork.
The website is also riddled with spelling mistakes and strange sentence structures. "Brand new app to blow your mind - We've made a life that will change you," proclaims a title on the landing page, followed by: "We are here to listen from you deliver exellence [sic]."
Another funny quote that can be found on the website is, "inappropriate behavior is often laughed off as 'boys will be boys,' women face higher conduct women face higher conduct." So XRP Classic is presumably fighting against sexual harassment in the workplace as well.
Well, things get even more complicated as the knockoff also has its own knockoff on Twitter, which has more followers (3,935) than the XRPC's Twitter account (20.)
The "real" Twitter account of XRPC:
Dear, Customers

We are not fake, we are real and we are working real,
our team are highly educated and knowledgeable,
Soon, we listing new Exchange
So, Dont worry and make business with us,
there is some fake people black mailer , they already send spam emails.
Enjoy ...

— XRP CLASSIC (@xrp_classic) January 16, 2019
What's for sure, however, is that XRP Classic has carved itself a place in the competition for the worst scam or best trolling project (or something else) of 2019, and the year has not even fully kicked into gear yet.
In either case, it made some members of the XRP community go into the caps lock mode this week:
WHAT SCAM IS XRPCLASSIC AND WHY IS COINMARKET CAP LISTING IT!!!

RETWEET WIDELY!

This is a prime example of why we need regulation to save people from this! pic.twitter.com/psgFXPeFe7

— AleXRP [GIVING AWAY XRP AND FINANCIAL ADVICE] (@Alexcryptox) January 14, 2019
Meanwhile - do your own research before trading, and trust nobody.