Why Scorpion Token is a Clever Addition to Crypto Portfolios this Summer
Disclaimer: The text below is a press release that is not part of Cryptonews.com editorial content.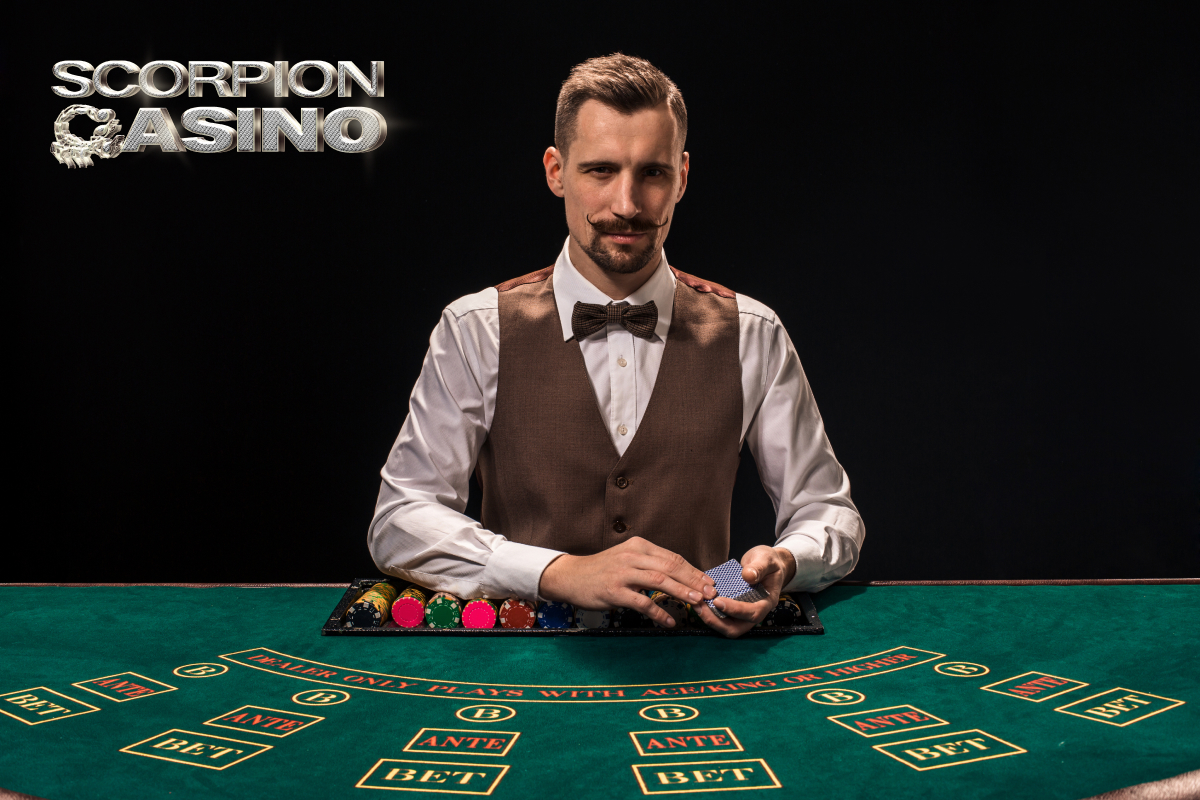 The much-awaited Scorpion presale is progressing at a rapid pace, allowing investors to get an early entry to the project with attractive discounts.
Investors are hoarding SCORP tokens in bulk in anticipation of a big bull run later this year. The token's compelling gaming use cases make it a strong hedge against crypto market volatility. Here is a closer look at the Scorpion gaming ecosystem and how it supports the growth of SCORP tokens.
What is Scorpion: An Introduction
Scorpion Casino is a secure online gambling, sports betting, and gaming platform, licensed by the Curacao EGaming licensing entity (license renewal ongoing). The platform allows users to participate in more than 30,000 betting opportunities monthly, 210 casino games, and 160 live games in a fair and transparent environment. The casino is reopening in June 2023.
The project's goal is to disrupt the crypto gaming market with opportunities that gamers can't turn a blind eye to. Unlike most crypto gaming platforms, Scorpion doesn't feature typical pet and brick games that best suit children. Instead, the ecosystem is dedicated to adults over the age of 18 who can afford to spend money to earn money.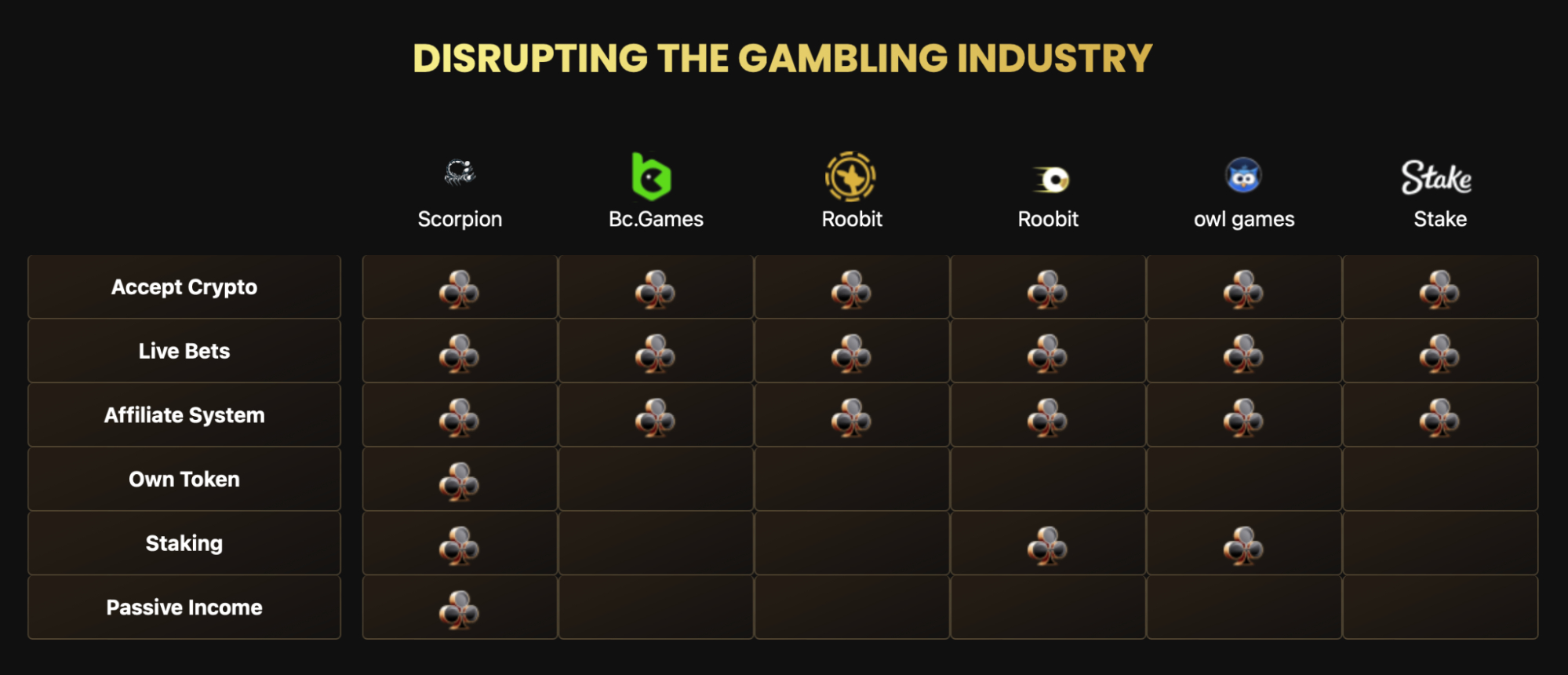 Why Investors are Adding SCORP to Their Portfolios this Year
1. Attractive passive income up to $10,000 per day
Cryptocurrencies are mainly bought with the intention of bagging returns upon their value appreciation. Utility-rich assets are bought to execute payments, governance, and purchases on the underlying platforms as well.
If you're holding a token with large growth potential, it is a good idea to add them to staking pools for attractive interest after setting aside a share for platform utility. Scorpion is opening an excellent staking opportunity, which promises up to $10,000 USDT in daily passive income. The amount of passive income from the staked tokens depends on the performance of the gaming platform and the amount staked.
The system goes a long way in ensuring that your investments grow as long as the ecosystem stays relevant among users.
In addition to that, Scorpion features a burning mechanism where the profits generated by the platform are used to buy SCORP from the open market. This is how it works:
Half of the tokens bought are given to SCORP holders via a staking pool.
The other half is burned to support the token price.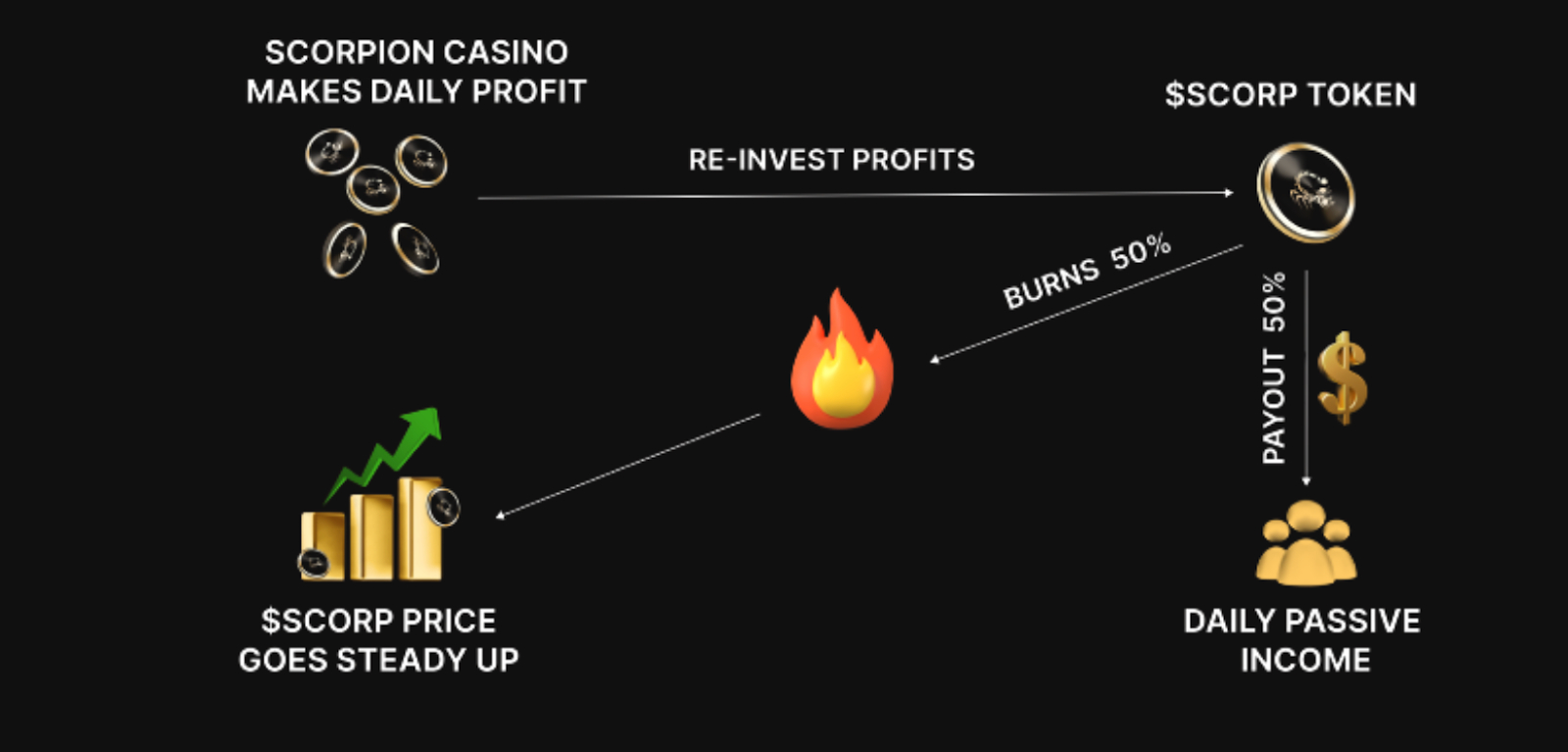 The burning mechanism and the staking rewards are implemented to safeguard the interests of long-term investors. No matter which direction the larger market takes – bearish or bullish – they ensure that SCORP is gaining value.
Furthermore, they make SCORP an excellent hedge against crypto market volatility.
2. Scorpion is stepping into a niche with explosive potential
Scorpion derives its value primarily from its utility on the platform. The fast-growing online gaming, betting, and gambling industries need strong players like Scorpion to integrate the benefits of Web 3.0. This is because blockchain technology brings more efficiency to these niches owing to its decentralized, immutable makeup.
While the traditional betting and gambling sectors are characterized by their manipulative nature, often to the advantage of the houses, a blockchain platform is immune to biases. Both the selection of winners and distribution of rewards will follow the guidelines mentioned in the smart contract. They will be fair, transparent, and self-executed. As a result, your rewards will be credited to your account almost instantly.
The trustless nature of the platform opens the scope for mainstream penetration, thus building a large gaming community that ensures consistent demand for the token.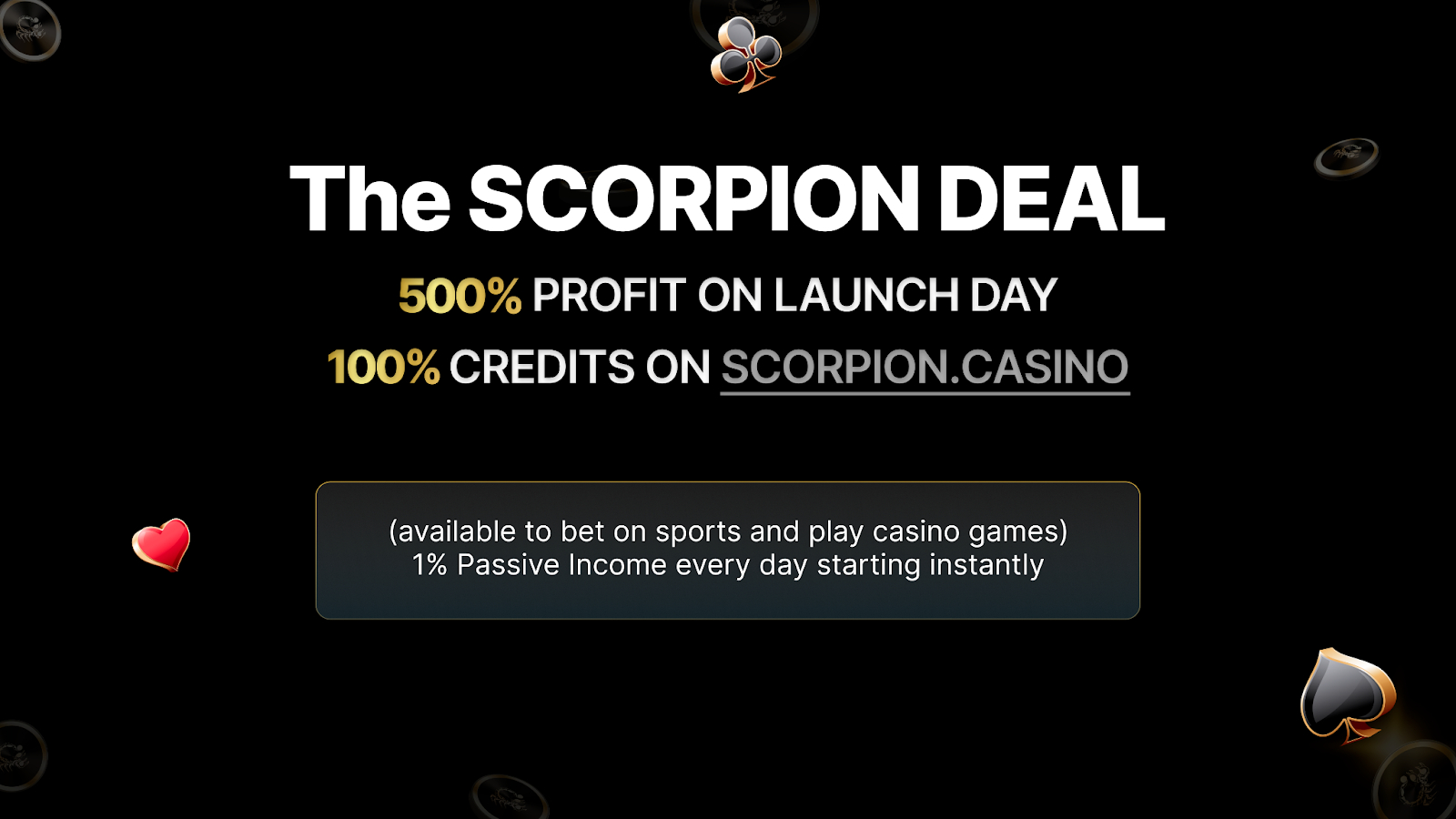 3. A large ecosystem that nurtures the token demand and value
Another reason that strengthens SCORP's potential as a hedge against crypto market volatility is its large ecosystem. It allows the token to facilitate a wide range of utilities that will create strong buying pressure in the open market.
35+ different sports – A wide range of sports for betting – including football, tennis, American football, horse racing, basketball, golf, boxing, and MMA.
200+ casino games – A large list of casino games like slots, blackjack, roulette, poker, live casino, and more from all major game providers.
4. Strong credibility and industry foothold
As mentioned above, Scorpion is a secure platform regulated and licensed by the Curacao EGaming licensing entity. Since the project aims to offer a high-end, safe gaming experience to users, it has integrated games and services from top industry players.
Partnered with leading gaming providers like Evolution, NetEnt, Play N Go, Novomatic, EGT, and AMATIC.
Works with credible platforms such as BetRadar and CoinsPaid to provide a superior-standard user experience.
In addition, Scorpion Casino has been fully audited by Solidproof and shown to be 100% secure.
What is a Realistic Projection for SCORP this Year?
According to industry analysts, SCORP can climb anywhere from 800% to 1000% toward the end of this year. In the initial days of the token launch, it can go 5X to 6X depending on the broader market environment. But the bull run will begin later, as the token demand is primarily driven by utility.
For the same reason, the token will retain its value throughout the year, paving the foundation for another explosion in 2024. The large gaming ecosystem has the potential to take the token to the top-50 crypto chart next year.

The presale of SCORP is now live, with attractive rewards and benefits for early participants. This includes up to 500% bonus coins, up to 100% free credits to play on the platform, automatic entry to Scorpion 250k Giveaway, and daily passive staking income.
---