Who's the Real Contender in 2023? Borroe.Finance's Stunning ICO, Stellar's Consistency & Solana's Market Rally
Disclosure: Crypto is a high-risk asset class. This article is provided for informational purposes and does not constitute investment advice. By using this website, you agree to our terms and conditions. We may utilise affiliate links within our content, and receive commission.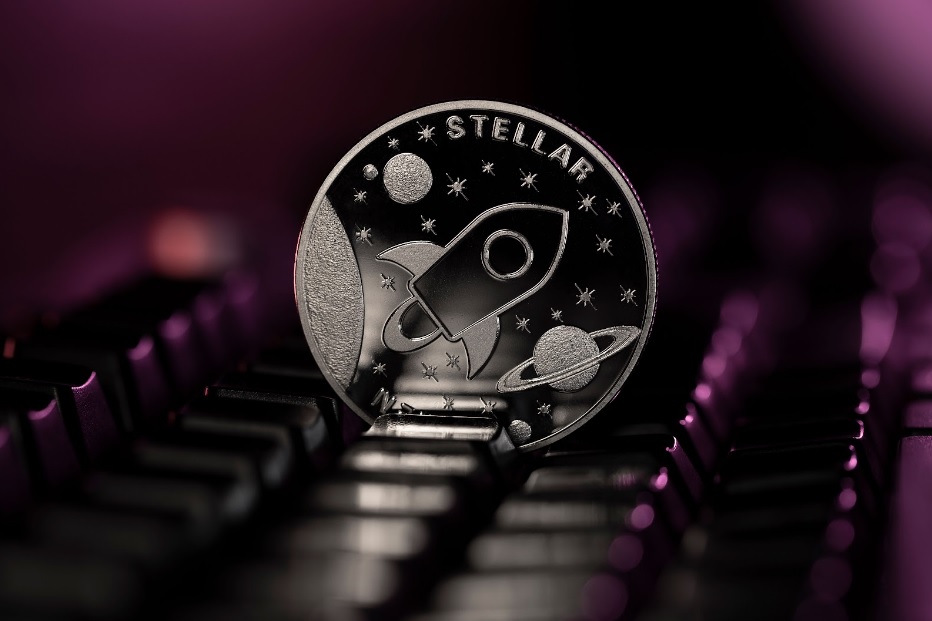 Borroe.Finance ($ROE) is operating a successful ICO, as proven by the high demand for $ROE tokens. On the other hand, Stellar ($XLM) has been rising consistently since the start of 2023, gaining investors' attention. However, the many developments implemented on Solana's network are yet to push $SOL higher in the market. Can Stellar and Solana keep surging to compete with Borroe.Finance?
Borroe.Finance's Impressive ICO Demand Pushes $ROE Higher
A project ideally suited to stimulate growth in the Web3 space is Borroe.Finance ($ROE). The platform serves as a bridge connecting businesses with investors willing to offer short-term capital in exchange for profits. Hence, Borroe.Finance ($ROE) is an excellent fit for professionals in the Web3 industry.
It lets users leverage future revenue through invoice-backed loans, covering various revenue types. Borroe.Finance ($ROE) facilitates the use of future and outstanding revenue, while real-time invoice tracking enhances user experience.
Borroe.Finance ($ROE) strives to become one of the top DeFi projects, which explains its focus on security. It has successfully passed a security audit by BlockAudit, a renowned blockchain security firm. You can look up the certificate on Borroe.Finance's ($ROE) website, just like its transparent smart contracts.
Borroe.Finance ($ROE) appears to be a good crypto to buy now, which explains the rising number of investors joining the project. $ROE's token is priced at $0.0125 in Stage 1 of its blockchain ICO public presale. It has already surged by 25%, igniting further enthusiasm among investors.
Currently, the focus is on Borroe.Finance's ($ROE) anticipated climb to $0.0400 by the end of its presale. Achieving the presale target represents a 300% growth for Borroe.Finance ($ROE) from its initial price, making it the real contender in 2023.
Stellar Records Digital Funds Inflows, But $XLM Languishes In Bear Zone
Stellar ($XLM) is a peer-to-peer decentralized network that facilitates smooth financial transactions. While the recent bear market led to notable losses for $XLM, analysts project a favorable outlook following WisdomTree's recent injection of $300 million into Stellar's ecosystem.
Besides its many partnerships, Stellar ($XLM) is set for increased adoption, according to analysts. A significant step in this direction is its collaboration with MoneyGram, positioning Stellar's ($XLM) network perfectly to expand its presence globally.
Stellar ($XLM) has gained attention with its 17% surge in value since the start of 2023. The main factors that resulted in this surge in Stellar's ($XLM) value include blockchain upgrades, positive market sentiment, partnerships, and adoption.
Analysts believe the drop is normal price movement and insist that $XLM will regain its upside momentum to end the year at $0.1450. The consistency in Stellar ($XLM) makes it a great crypto to buy today.
Solana ($SOL) Ready To Rise, Investors Are Excited
In a turbulent year, Solana ($SOL) is making a strong resurgence in the layer-1 space. While Ethereum grapples with slow transaction speeds, Solana ($SOL) is gaining popularity among DeFi developers.
A clear indicator of this transition is the introduction of Kamino 2.0. Solana's ($SOL) decentralized liquidity management becomes exceptionally smooth through its innovative Kamino Creator Vaults. The enthusiasm surrounding Solana's ($SOL) ecosystem is unmistakable, evident in the consistent growth of Solana's Total Value Locked (TVL) weekly.
Solana's ($SOL) price trajectory also adds to this optimism. A remarkable surge propelled its value from a modest $18.70 to an impressive $32.10 within two weeks. Although Solana ($SOL) was trading at $19.18 on September 15, market experts consider this range a potentially lucrative entry point.
The crypto community is closely watching Solana's ($SOL) potential ascent towards the $40.00 milestone. Breaking through the $32.15 barrier might even open the door for $SOL to reach $80.05. However, analysts advise investors to proceed with caution when investing in Solana ($SOL) since a price correction may arise along the way.
Learn more about Borroe.Finance ($ROE) here:
Visit Borroe.Finance Presale | Join The Telegram Group | Follow Borroe.Finance on Twitter
---