What to Do This Weekend: File Your Mt. Gox Claim!
The deadline for filing a rehabilitation claim with the infamous Mt. Gox exchange is rapidly approaching; claimants have until Monday, October 22nd to send proof of being a victim in the exchange's hack.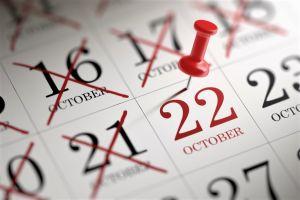 Nobuaki Kobayashi, the trustee of the exchange opened up the process in August as part of its civil rehabilitation process.
A separate Q&A document, published in August, says that, "The planned deadline for the Rehabilitation Trustee to submit a statement of approval or rejection to the court is January 24, 2019, but, at the current point in time, a definite date has not been determined." There has been no update on this situation as of right now.
However, according to a Reddit post on the topic, during a Q&A session of the creditors meeting on September 26th Kobayashi confirmed that he is going ahead with self-admission of claims. These so-called zombie claims mean that if the trustee is aware of anyone who should have a claim, he will file a claim on their behalf. In other words, anyone that had an account on Mt. Gox and appears on their database, even with just a few dollars or satoshis on the exchange, will have a claim filed in their name. However, if the funds are unclaimed after a certain amount of time, it will pass to the Japanese treasury. According to reports, there are about 75.000 small accounts that make up about 10% to 20% of total claim value.
"In practice this means a reduction of claim value for BTC claimants, and the Japanese government benefiting. Our group (mtgoxlegal.com) are currently fundraising to keep our lawyer on this," the post reads. However, there is no official announcement regarding the "zombie claims."
The road to recovery has not been completely smooth to all claimants, however. In a subreddit dedicated to the legal proceedings of Mt. Gox, many users complain that the call center is hard to reach, even during business hours, and that the process itself is confusing.
The community also speculates that the payout should happen around summer to fall 2019. Reddit user u/Btc_Hawker said they were attending the previous creditors' meeting on September 26th, and writes, "[I] will be asking the trustee to pay out an interim distribution of all the cash owed to depositors and the vast bulk of the Bitcoin in February. There is no justification for further delay once civil rehabilitation is approved." The user did not further update on this.
The next Mt. Gox creditors' meeting is set for March 20th, 2019. Before that, the period to examine Proofs of rehabilitation claims is set from January 31st to February 7th, 2019.
Launched in July 2010, by 2013 and into 2014 Mt. Gox was handling over 70% of all bitcoin transactions worldwide, as the largest bitcoin intermediary and the world's leading bitcoin exchange, according to Wikipedia. Mt. Gox announced that approximately 850,000 bitcoins belonging to customers and the company were missing and likely stolen, an amount valued at more than USD 450 million at the time.
---