What Does Novogratz Know about Starbuck's Bitcoin Plan?
In a recent interview, Michael Novogratz, former hedge fund manager and current Bitcoin bull, mentioned how we will all use bitcoins to pay at Starbucks and Microsoft - something the community quickly picked up on. Reddit is now speculating whether Novogratz is "dropping some insider crumbs of knowledge for us masses" in terms of adoption.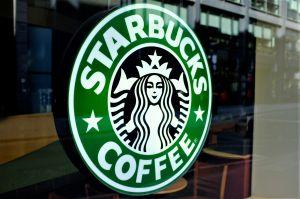 At the Yahoo Finance's All Markets Summit, Novogratz called the crypto price rally of December 2017 "the first global speculative mania ever," and added that, "Like with any mania, [things] got crazy."
In terms of adoption, he talked about Bakkt, a heavyweight crypto platform in development, and reminded that Microsoft and Starbucks are partners there, which could drive the companies to start accepting cryptocurrencies as a form of payment.
"You're all going to start using Bitcoin to buy coffee of games soon enough," Novogratz said (04:10), adding that "Bitcoin is, I think, going to have a renaissance here soon."
Bakkt partnering with Microsoft, Starbucks and other companies had been announced back in the beginning of August: "The new company is working with a marquee group of organizations including BCG, Microsoft, Starbucks, and others, to create an integrated platform that enables consumers and institutions to buy, sell, store and spend digital assets on a seamless global network."
Back then, Maria Smith, vice president of partnerships and payments for Starbucks, said that, "As the flagship retailer, Starbucks will play a pivotal role in developing practical, trusted and regulated applications for consumers to convert their digital assets into US dollars for use at Starbucks. As a leader in Mobile Pay to our more than 15 million Starbucks Rewards members, Starbucks is committed to innovation for expanding payment options for our customers."
The company later clarified that customers will not be paying directly with bitcoin, but that the company has joined forces with other well-known brands to create a platform to "convert digital assets like Bitcoin into US dollars, which can be used at Starbucks." "However, we will continue to talk with customers and regulators as the space evolves," they concluded.
Financial results:
Starbucks

____
Microsoft

Novogratz's comment is not unfounded then, but the community is speculating that he has insider knowledge that could mean bitcoin adoption in these companies will happen sooner than expected. He has also previously called a bottom on crypto prices. Bottom or not, at least at the time of writing the crypto market is green.
---