Web3 Coin Launchpad XYZ Provides Trading Alpha, Crypto Signals and More – Here's How it Works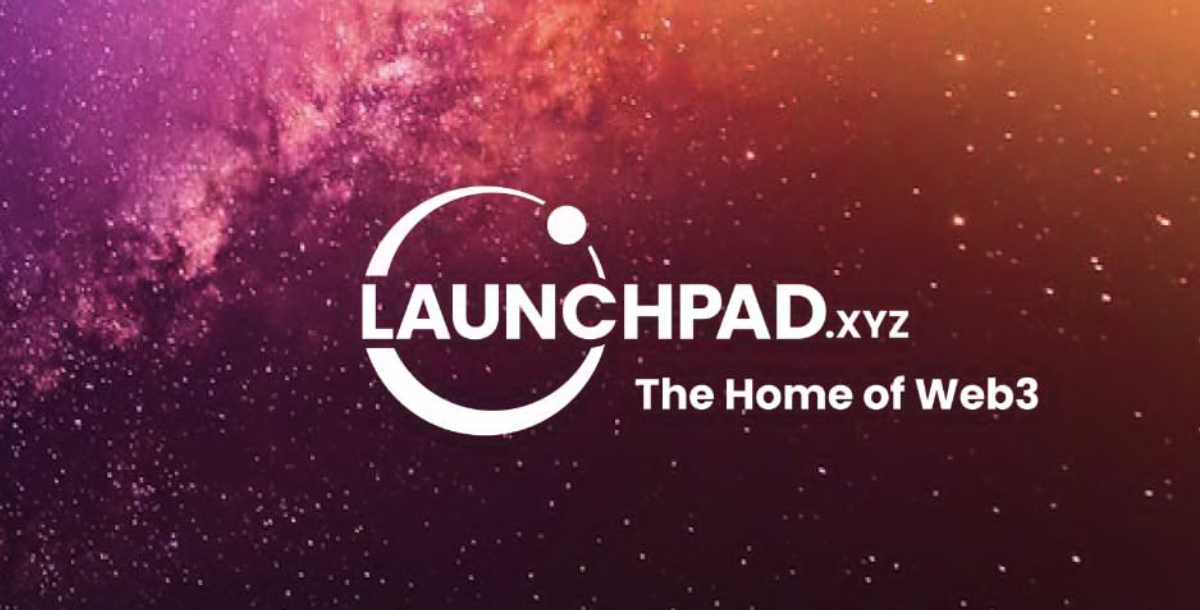 Trading is hard.
According to quantifiedstrategies.com, between 70-90% of traders lose money.
A lack of knowledge and education is one of the biggest reasons traders lose money, with many drawn (or tricked) into trading because they think it's an easy way to make a quick buck.
While digital asset markets offer some of the best risk-reward investments available anywhere in publicly accessible financial markets nowadays, successful trading and investing is even more difficult in crypto than it is in traditional financial markets.
That's because, while many people are familiar with basic concepts in traditional markets like the stock market, non-crypto natives attempting to make a start in the digital asset space need to wrap their heads around all sorts of new, strange blockchain-related concepts.
Successful crypto investing requires an understanding of blockchains, wallets, gas fees, the difference between cryptocurrencies and crypto tokens (of the ERC-20 and BEP-20 ilk), as well as familiarise themselves with decentralized finance protocols and other decentralized applications, such as metaverses and play-to-earn (P2E) games, plus much more.
Investors must then strive to keep up with the fast moving crypto market, which also typically experiences much higher levels of volatility when compared with traditional asset classes.
Thankfully, a brand new all-in-one web3 platform called Launchpad XYZ is here to help.
Launchpad XYZ offers its users trading alpha, crypto signals and much more.
Here is how the platform works.
Launchpad XYZ – All Your Trading Tools in One Place
Upstart crypto project Launchpad XYZ (LPX) is building a revolutionary, all-encompassing web3 platform that, according to the project's Whitepaper, aims to make the highly "fractured and intimidating" web3 space more easily accessible.
Traders and investors are particularly excited about the platform, with observers saying it will put all your trading tools in one place.
According to the project's website, Launchpad XYZ will feature a market information hub called Trading Edge, which will help investors and traders "make an informed decision… with sentiment, news and market insights, as well as top trade setups from experienced traders".
Launchpad XYZ has a newsletter aimed at providing "market-leading alpha" for more experienced traders and investors (also called Trading Edge), which can be signed up for via the project's website.
Launchpad XYZ will also feature a market-leading trading terminal, with all trades to be conducted via Launchpad XYZ's very own, in-house decentralized cryptocurrency exchange (DEX).
"We'll focus on attracting market-leading liquidity providers to ensure your trades complete fully on the Launchpad XYZ DEX".
The platform will also offer a peer-to-peer (P2P) non-fungible token (NFT) exchange.
Launchpad XYZ also has you covered for education.
The project pledges it will provide "all the training required to be a successful trader and empowering Web3 users of any experience level to maximize their profit potential".
Launchpad XYZ's "Alpha" section of the platform will "help you learn what really has an impact on your ability to generate yield from Web3", the platform says on its website.
All said, Launchpad XYZ claims that its tools will help traders and investors find the next 100x Web3 asset.
But Launchpad XYZ is So Much More Than Just a Trading Platform
While Launchpad XYZ features all the tools a trader could ever need, the scope of its platform goes well beyond purely catering to crypto investors.
The all-in-one platform aims to build a "humanized, curated portal that provides easy access to the best projects in the blockchain space, with the ability to self-custody any asset you own".
"From NFTs to play-to-earn games, Launchpad XYZ will provide an unbiased window into the latest and greatest experiences Web3 has to offer".
Launchpad XYZ will feature a peer-to-peer (P2P) non-fungible token (NFT) exchange and users will be able to take immediate self-custody of their crypto assets via Launchpad XYZ's very own web3 wallet.
Ultimately, Launchpad XYZ wants to facilitate crypto mass adoption by acting as a bridge between Web2 and Web3 for brands, "enabling them to access the power of immutable contracts and validated data, whilst wrapping them in market-leading experiences".
This way, the project aims to "help brands to onboard the next 10 million Web3 users by providing them with tools, knowledge, and audiences in line with the current infrastructure".
Get in Early on One of 2023's Best Presales
To fund the development of its revolutionary all-in-one web3 platform, Launchpad XYZ is currently conducting an already hugely popular presale of its native $LPX token.
The web3 start-up's presale of its native $LPX crypto token is in its second stage and has already raised a whopping $850,000, despite only launching a few weeks ago.
The current $LPX price is $0.0445, but investors should move quickly to secure their tokens ahead of the next 3.3% price rise to $0.046 when the presale hits $1.55 million and enters its third stage.
Over a subsequent nine presale stages, the $LPX price will be gradually lifted to $0.0565, which is the price the token will list at on the Launchpad XYZ decentralized exchange in the third quarter of 2023.
That means that investors who get in now can be sat on paper gains of around 27% by the time the token ICOs later this year.
Major crypto news and analysis websites like Cryptonews.com, Business 2 Community and Techopedia all rank Launchpad XYZ amongst their top crypto presales of the year.
Follow Launchpad XYZ on Telegram and join their Discord channel to get timely updates regarding the project's presale and delivery on its roadmap.
---