Inside India's Crypto Landscape: WazirX's Menon Explores Global Regulations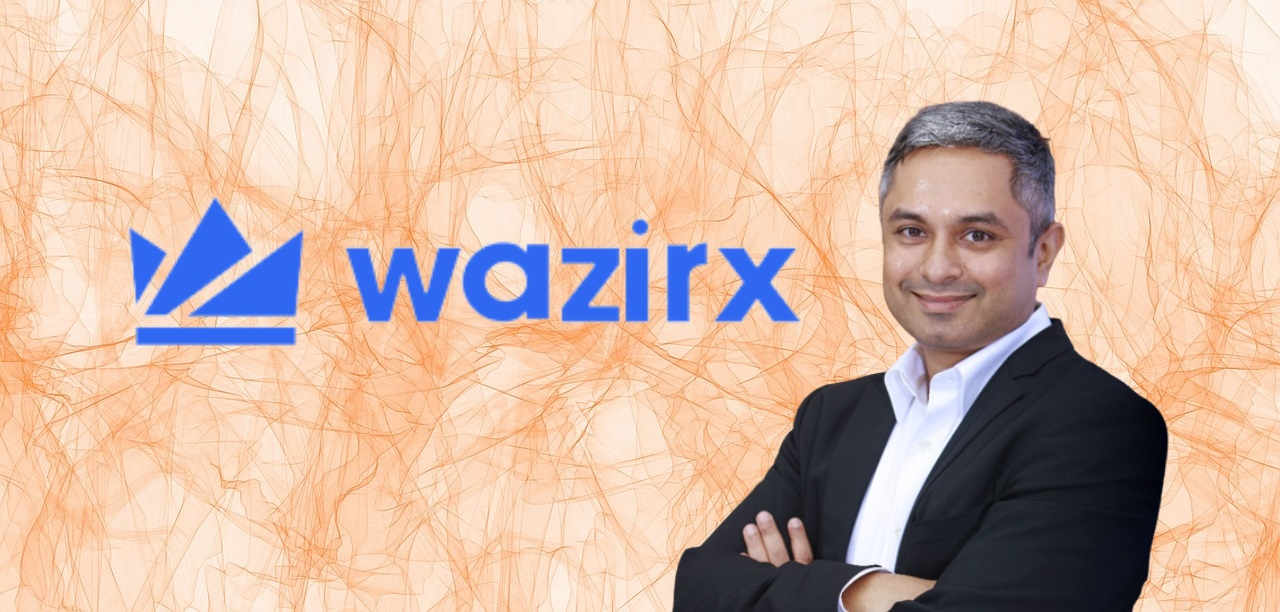 In a recent captivating conversation with Rajagopal Menon, Vice President of WazirX, we ventured into the intricate world of crypto regulation both on Indian soil and in the global arena.
As Prime Minister Modi's clarion call for unified international crypto regulations reverberated at the G20 summit, Menon unveiled WazirX's strategic stance, shedding illuminating light on the path the exchange aims to tread amidst the ever-evolving regulatory landscape.
Navigating Global Crypto Regulations: Insights from WazirX's Rajagopal Menon
Rajagopal Menon embarked on this discourse by acknowledging the profound impact of Prime Minister Modi's vision for a harmonious global approach to crypto regulation.
"WazirX has always been a staunch advocate of a holistic regulatory approach that benefits all stakeholders," he affirmed.
An inspiring narrative emerged as he traced India's crypto journey from skepticism to acceptance, spurred by persistent dialogues with policymakers and the #IndiaWantsCrypto movement spearheaded by WazirX's visionary CEO, Nischal Shetty.
The conversation then delved into WazirX's role in cultivating international collaboration.
"We take immense pride in facilitating seamless and equitable crypto adoption, right down to the grassroots level in our nation," Menon articulated.
His emphasis on the exchange's commitment to enlightening lawmakers about the potential of virtual digital assets (VDAs) to foster new global market synergies for local players painted a vivid picture of WazirX's contribution to shaping the crypto ecosystem.
WazirX's Pledge to Protect Users: Menon's Insights on Transparency
Turning the spotlight to user protection, Menon passionately articulated WazirX's unwavering commitment to ensuring user interests remain paramount.
He unveiled a remarkable initiative—releasing a "Transparency Report" biannually—which not only provides insights into platform trends but also showcases the collaborative efforts with domestic and international authorities in identifying illicit transactions.
"This report has significantly enhanced our credibility among our audience and bolstered their trust in a calibrated manner," Menon elaborated.
Decoding Indian Crypto Tax Challenges: A Balancing Act
The conversation transitioned to the challenges posed by taxation in India, especially in light of growing lay-offs in an Indian crypto space struggling with shifting goal posts.
With candour, Menon unveiled the immediate repercussions of the implementation of a 30% tax on crypto gains and a 1% base tax on transactions.
"The initial impact was staggering, resulting in a 63% decline in our trading volume in a single day," he revealed.
An empathetic understanding of user concerns led WazirX to seek solutions, including collaborating with third-party platforms to ensure seamless tax filing for users.
Menon illuminated a phenomenon that unfolded—users flocking to international exchanges in an attempt to circumvent taxes, only to discover that Tax Deducted at Source (TDS) applies uniformly to all Indian crypto users, regardless of the platform.
"Our relentless commitment led us to bridge the knowledge gap during the last two tax seasons, actively educating users about the implications of filing taxes for VDAs," Menon reiterated, showcasing WazirX's proactive educational approach.
Regulatory Readiness: WazirX's Menon Discusses India's Crypto Landscape
When queried about WazirX's strategy in the face of impending regulatory shifts, Menon candidly acknowledged the inherent uncertainties within India's regulatory landscape.
"We recognize that few countries have bestowed 'legal tender' status upon crypto," he acknowledged.
While appreciating regulators' cautious approach, Menon emanated optimism about India's distinctive position within the broader crypto world.
Menon's words resonated as he emphasized, "Domestic regulations hold equal significance as international cooperation for fostering an improved global regulatory environment."
He accentuated the necessity of crafting regulations that are attuned to India's diverse user base and demographic intricacies.
With conviction, he highlighted the need for internationally compliant standards to facilitate a systemic environment and expunge any malicious actors from the ecosystem.
WazirX's Role in Shaping India's Crypto Future: A Collaborative Odyssey
The conversation concluded with Menon reaffirming WazirX's unwavering commitment to fostering an international dialogue on crypto regulations.
He eloquently portrayed the exchange's pivotal role as a conduit between local and global regulatory discussions, as WazirX continues to take a thought-leader role in Indian crypto regulations and enforcement.
Emboldened by India's G20 presidency, Menon envisions a future brimming with comprehensive and user-centric regulatory strides, nurtured by insights harvested from emerging Web3 projects and the growing crypto user base.
Rajagopal Menon's insights transcended the confines of a mere interview, encapsulating WazirX's strategic blueprint for navigating the intricate realm of crypto regulation.
The exchange's dedication to safeguarding users, fostering transparency, and nurturing international collaboration serves as a beacon, illuminating the path towards shaping a promising future for cryptocurrency adoption in India and beyond.
---