Regulation and Liquidity To Determine Institutional Investments In Crypto
Clearer regulation and improved liquidity will drive institutional investors to cryptoassets in the years ahead, say British and American fund managers.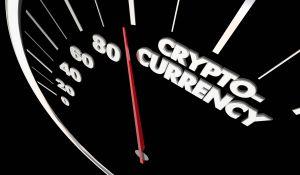 These were the findings of a survey conducted by crypto asset insurance company Evertas, reports Institutional Asset Manager.
The firm quizzed institutional investors who collectively manage USD 78.4 billion in assets, speaking with a total of 50 institutional investors in July. The company added that 25 of managers are based in the UK, with the remainder based in the United States.
The survey found that 26% of respondents expected a "dramatic" boost in such investment made by the managers of pension funds, as well as insurers, family offices and even sovereign wealth funds in the next five years.
A further 64% expected to see a "slight" increase. In the case of hedge funds, those numbers are higher: 32% and 48%, respectively.
Asked about the reasons behind this potential surge in crypto investments, 84% of the respondents said that the improved regulatory infrastructure of markets would spur the change. 8 in 10 replied this would be driven by a rise in the size of crypto markets, a fact that would ensure higher liquidity.
And 76% expect cryptoassets to attract more investments after other mainstream fund managers and financial services companies decide to establish a foothold in the market, providing a wider selection of funds and investment vehicles.
J. Gdanski, the CEO  and  Founder of Evertas, stated,
"Our research shows that institutional investors are enthusiastic about increasing their exposure to cryptocurrencies and cryptoassets in general, but there are clearly many issues regarding the infrastructure that supports these markets that still concerns them. These clearly need to be addressed if the full potential of investment from institutional investors in crypto assets is to be realized."
Set up in 2017, Evertas says it has obtained a license from the Bermuda Monetary Authority to operate as a Class 3A  insurer. In early 2020, the company completed a seed-stage funding round, raising around USD 2.8 million.
---