Upwork Who? DeeLance is the Next Big Thing in Freelance Recruitment – Here's Why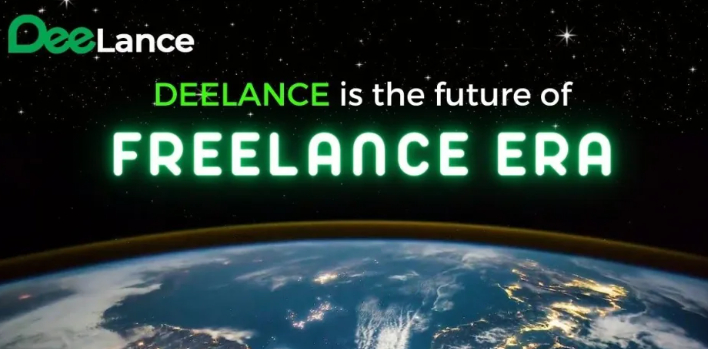 DeeLance, a cutting-edge Web3 freelance and recruitment platform, is now offering its native token, $DLANCE, in a presale event.
The platform responds to freelancers' demand for immediate payments and introduces an innovative feature: transforming work into NFTs within its integrated marketplace.
DeeLance also addresses trust issues by implementing an automated dispute system and recording transactions on the public blockchain, offering protection against fraud during payment processes through smart contracts.
How does DeeLance work?
DeeLance uses escrow accounts to ensure timely payments to freelancers, and by adopting cryptocurrency payment options, the platform offers some of the lowest fees in the market at just 2%, undercutting competitors like UpWork and Fiverr.
The unique capability to tokenize work into NFTs provides a robust defense against copyright infringement. Moreover, DeeLance presents a comprehensive NFT marketplace, granting members the ability to create, buy, and sell various NFTs.
In addition to simplifying the freelance process, DeeLance's metaverse opens up new avenues for connecting people, transcending geographical barriers, and offering freelancers a platform to display their portfolios, find potential clients, and collaborate on projects.
Say farewell to the monotony of office life and embrace the convenience of attending meetings from the comfort of your home in a virtual space with clients through metaverse offices.
The $DLANCE Token
DeeLance aspires to connect recruiters with the best talent pools, and currently, its $DLANCE tokens are priced at a mere $0.025 per token in the first stage of a three-round presale.
With 30% of its 1 billion token supply available for presale, now is the time to invest in DeeLance. Investing in $DLANCE tokens during the presale represents an opportunity to support a platform that champions freelancers and promotes a more equitable and innovative future for the world of work.
How is DeeLance Positioned to Shake up the Gig Economy?
Recently, food delivery technology companies like Just Eat are returning to the controversial gig economy model, laying off 1,700 delivery workers in the UK, and highlighting the challenges these companies face in achieving profitability amid slowing consumer spending.
This industry shift underscores the potential of DeeLance to reshape the way professionals work, collaborate, and create.
By offering a transparent, secure, and user-friendly platform, DeeLance provides freelancers with lower fees, instant payouts, and enhanced security through NFT integration.
Furthermore, DeeLance's advanced recruitment tools guarantee that only the most skilled candidates are selected, streamlining the process for companies to post jobs, review CVs, and hire talent.
As the world shifts towards decentralized models and digital solutions, DeeLance's comprehensive offering positions the platform at the forefront of this transformation.
Embrace the change and become part of DeeLance's journey to revolutionize the Web3 freelancing landscape.
Don't miss the chance to invest in $DLANCE tokens during the presale. Grab your crypto wallet and join DeeLance on this groundbreaking journey where creativity and innovation merge to redefine freelancing.
Disclaimer: The Industry Talk section features insights by crypto industry players and is not a part of the editorial content of Cryptonews.com.
---