Upgraded Monero Is Best Performer Among Top 15 Coins Today
Privacy-focused cryptocurrency monero (XMR) is the best performing coin among the top 15 tokens by market capitalization today after it launched its network update this past weekend.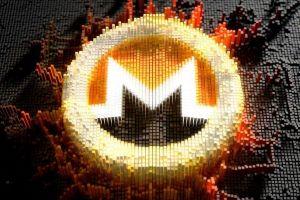 At pixel time (15:51 UTC), XMR, ranked 14th by market capitalization, trades at USD 127 and is up by almost 5% in day, trimming its weekly losses to less than 4%. At the same time, other major coins from the top 15 are up less than 3% in a day.
XMR accelerated today after a somewhat lukewarm reaction to the expected update, launched on Saturday.
XMR price chart: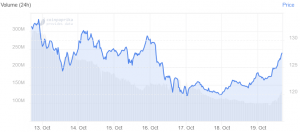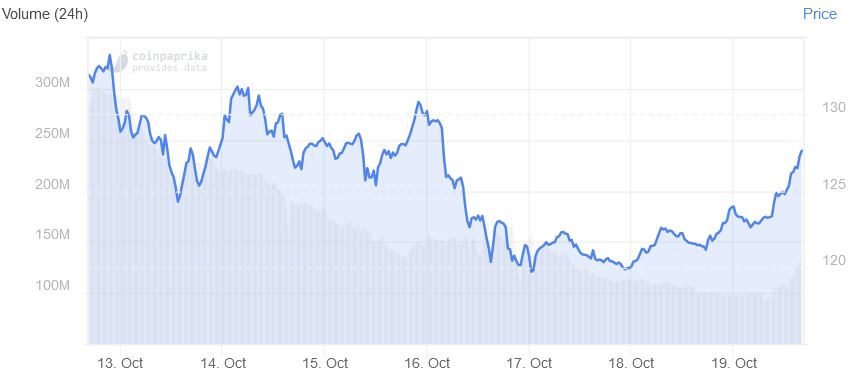 Initially announced in August 2020, Monero's latest 'Oxygen Orion' update does bring some rather significant improvements to the network at a time when regulators are getting increasingly worried about privacy coins.
The latest update brings the so-called compact linkable spontaneous anonymous group (CLSAG) feature.
As per the Monero blog, the CLSAG update allows for smaller and lighter transactions as it reduces transaction size by around 25%, improving transaction times by 10% and bolstering privacy with Dandelion ++, a feature which aims to protect user IP addresses, the hallmark of Monero. The latest Oxygen Orion release comes not too long after another speed and security-centric upgrade titled 'Nitrogen Nebula' was launched, which is one of the many upgrades to go live in recent months.
In the build-up to the release, Monero enjoyed an increase in price, moving up by 35% in a month and 124% in a year, while the US Department of Justice (DOJ) released a report pertaining to the risks of end-to-end encryption, and the US Internal Revenue Service (IRS) had also seemingly declared war on privacy coins, offering a bounty of approximately USD 625,000 to crack Monero's privacy code.
___
Learn more:
US Regulator To Clarify Whether Banks Can Hold Monero & Other Privacy Coins
European Police Forces Want Tougher KYC Measures for Crypto Industry
Monero Up On Major Compliance News
---