Two Forecasts: Buterin vs. Armstrong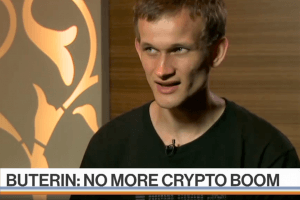 Vitalik Buterin, co-founder of the Ethereum platform, thinks the days of explosive growth in the blockchain industry have likely come and gone. "There isn't an opportunity for yet another 1,000-times growth in anything in the space anymore," he told Bloomberg in an interview. However, Brian Armstrong, CEO of Coinbase, a cryptocurrency exchange, shares a bit more positive forecast: in his opinion, a billion people will be using cryptocurrency within five years.
Speaking to Bloomberg at the Ethereum Industry Summit conference in Hong Kong, Buterin said, "The blockchain space is getting to the point where there's a ceiling in sight. If you talk to the average educated person at this point, they probably have heard of blockchain at least once."
This, in his opinion, means that there is just no space for such a rapid growth. Up until now, the growth in the industry was tied to getting wider adoption, and "that strategy is getting close to hitting a dead end," he adds.
At the TechCrunch Disrupt in San Francisco, Armstrong offered a different perspective. He thinks that the growing number of cryptocurrency companies will boost the growth of the ecosystem, as they will opt to have their own tokens.
"It makes sense that any company out there who has a cap table should have their token," he said. "Every open source project, every charity, potentially every fund or these new types of decentralized organizations [and] apps, they're all going to have their tokens." He adds that he believes most of these tokens will be securities.
People are leaning more towards Armstrong's opinion on social networks such as Reddit. "Cult of personality is probably (at least in part) why Satoshi [Satoshi Nakamoto, the mysterious creator of Bitcoin] remained anon," user u/Ant_azaleas says, adding, "If that's too implicit, here is the explicit version: every word Buterin says isn't pure truth, gold dust or magical rainbow unicorns, maybe he just doesn't know and is guessing like the rest of us."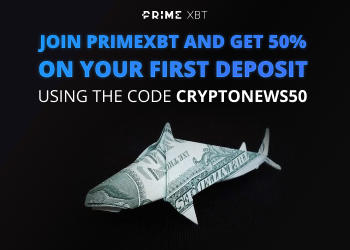 Others think his opinion should only be applied to Ethereum anyway. User u/John_the_Cashist writes, "I think ETH appears fated to hit a ceiling. I certainly believe some projects may earn great runs by developing better tech, though only hard work and ingenuity will get them there, no hype. Focus on the teams consistently putting up the work, commits, and ideas."
This doesn't mean people agree with Armstrong completely either. "5 years? Is that when they will get around to listing the first ERC-20 token??" jokes u/XavierFartboner. u/12AaronJones21 adds, "This doesn't mean it'll be the currencies that exist now," while the majority of Reddit simply commanded the RemindMe bot to send them a message in five years, reminding them of what Armstrong said, so they could check his claims for themselves: a prime example of doing your own research.
______
Watch the interview with Vitalik Buterin below: