Token Offerings Lag Behind 2018 Results, IEOs Accelerated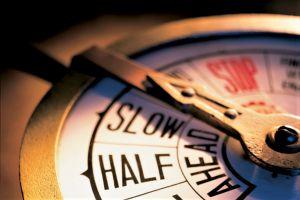 During 250 token offerings in the first five months of 2019, or almost half a year, startups managed to raise only 17% of the total capital raised in 2018, a new report from PwC Strategy& and the Crypto Valley Association showed.
Moreover, 35% of the raised funds (USD 3.26 billion in total) belong just to two crypto offerings by major crypto exchange Bitfinex (USD 1 billion) and GCBIB, a multi-asset digital wallet (USD 143 million).
Meanwhile, the number of the offerings in the first five months of 2019 is equal to 22% of the total number of token sales in 2018. However, the average raised capital is 6.5% higher than in 2018 but the average duration of a sale increased by 45%.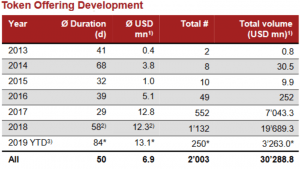 Also, the authors of the report stressed that the Initial Exchange Offering (IEO) has established itself as a new crypto fundraising format.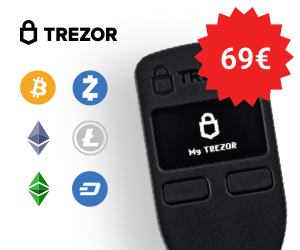 "The development of IEOs has accelerated significantly since the beginning of 2019. It reflects the creativity and innovative spirit of the crypto industry and shows that the demand for simple and secure solutions is growing. IEOs show that fundraising via crypto currencies is becoming more established and striving for greater institutionalization and credibility," Daniel Diemers, Head of Blockchain EMEA at Strategy&, PwC's global strategy consulting business, was quoted as saying in a press release.