Three Good Crypto News Reached the Market
The cryptoverse got two positive news and one somewhat positive announcement today from three entities. One, Switzerland's stock exchange is considering issuing its own tokens in an effort to digitize assets; two, U.S.-based mutual fund giant Fidelity Investments will reportedly start offering Bitcoin trading in the next few weeks; and three, an insider at the US Commodity Futures Trading Commission (CFTC) says the institution might approve Ethereum futures trading, if it ticks all the boxes.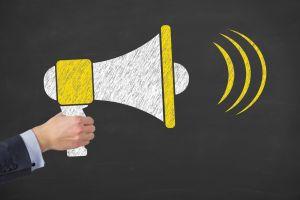 Thomas Zeeb, Head of Securities and Exchanges at Switzerland's stock exchange SIX, told financial news publication Finews that the company's upcoming digital exchange will go live with both a native token and an "initial digital offering" (IDO) in 2020. "An IDO needs to fulfill similar standards as an IPO [initial public offering.] You can't just do an ICO [initial coin offering] whitepaper, hype it up a little bit, and then launch. As an infrastructure, we want to ensure we set the standard and that existing rules around asset safety and investor protection are maintained," he explained.
By 2021, the exchange, dubbed SIX Digital Exchange (SDX), is expected to start tokenizing existing securities, like equities, fixed income, and funds. "Maybe the token will eventually replace the share one day," Zeeb adds. However, the exchange will not be trading cryptocurrencies at all, since their inherent flaw is "not knowing who's behind the trades and where the coins are coming from – by design," he explains.
Meanwhile, Fidelity is setting up Bitcoin trading for its high-end customers within the coming weeks, Bloomberg reports, citing sources familiar with the matter. The company also released a survey last week, which shows that 47% of the surveyed institutional investors consider Bitcoin and other cryptocurrencies "worth investing in."
Fidelity spokeswoman Arlene Roberts told Bloomberg that they will will continue to roll out their services over the coming weeks and months based on our clients' needs, jurisdictions, and other factors, and that their service offering is focused on Bitcoin. However, the services will not be available to retail investors at all.
And in the third corner, the CFTC is now reportedly looking into giving the green light to Ethereum futures contracts "provided it ticks all the right boxes," an anonymous source told Coindesk. "I think we can get comfortable with an ether derivative being under our jurisdiction," the unnamed source said. The news comes after the CFTC already approved Bitcoin futures trading in the end of 2017, notably for U.S. financial groups CME Group and Cboe Global Exchange offering cash-settled contracts.
However, the CFTC can't just give the go-ahead without a specific application from a specific company. "A derivatives exchange comes to us and says 'we want to launch this particular product,'" explained the source, adding, "If they came to us with a particular derivative that met our requirements, I think that there's a good chance that it would be [allowed to be] self-certified by us."
In either case, despite the Ethereum futures-related report still sounds vague, ether jumped on the news and is up by more than 1% in the past 24 hours:

---