Another Sign Institutional Investors Preparing for Crypto
Another survey showed today that digital assets are getting more attention from traditional investors. This time, it's about institutional investors - four in ten respondents say they are open to future investments in digital assets over the next five years.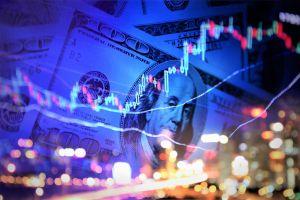 Also, the survey of 441 investor in the U.S., commissioned by U.S.-based mutual fund giant Fidelity Investments, showed that out of all respondents questioned from November to February:
72% prefer to buy investment products that hold digital assets
57% choose to buy them directly
47% of respondents said digital assets are worth investing in
47% said they appreciate crypto for being innovative
46% like the low correlation between cryptocurrencies and other asset classes
22% already have some exposure to digital assets
Moreover, financial advisors (74%) and family offices (80%) view the characteristics of digital assets most favorably.
However, respondents were concerned about security, volatility, regulatory uncertainty and a lack of fundamentals to use in determining the price for digital assets.
"We've seen a maturation of interest in digital assets from early adopters, like crypto hedge funds, to traditional institutional investors like family offices and endowments," Tom Jessop, president of Fidelity Digital Assets, a subsidiary of Fidelity Investments and provider of custody and trade execution services for digital assets to institutional investors, was quoted as saying in a press release.
According to him, more institutional investors are engaging with digital assets, as the potential impact of blockchain technology on financial markets becomes more readily apparent.
He concluded that institutional sentiment mirrors many of the positive developments we've seen in the underlying ecosystem:
"Venture investment in the sector continues at a healthy pace, complemented by an increasing number of security token offerings (STOs), and the global regulatory environment remains cautiously constructive. Another indication of a growing ecosystem around digital assets is high transaction activity on the Bitcoin blockchain."
Jessop stressed that institutions are more aware of these developments now than they were six or twelve months ago, "which is a positive sign for continued interest and adoption."
Fidelity Investments claims it has more than USD 7.3 trillion in client assets under administration.
Meanwhile, as reported earlier this week, another survey showed that more Americans are considering buying Bitcoin.
---