This New Crypto Startup Offers a Novel Way to Earn Crypto and Fight Climate Change - Can It Transform the Industry?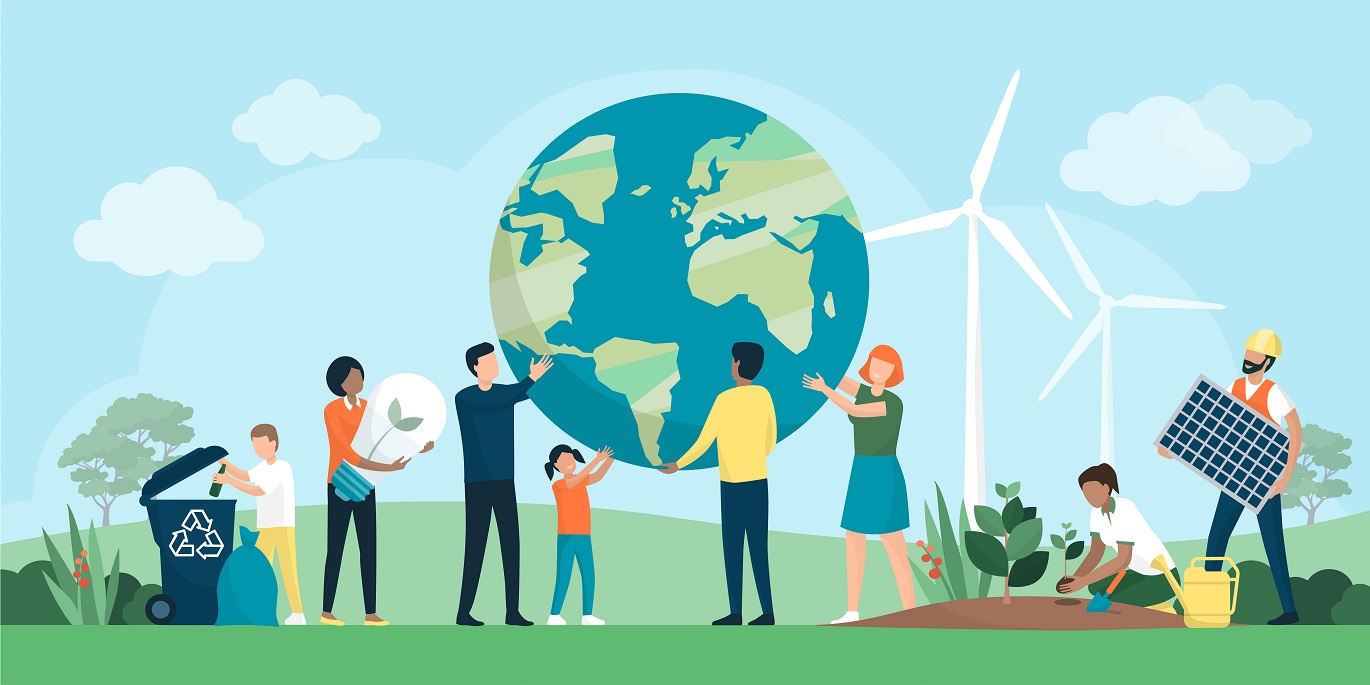 The escalating climate crisis continues to send alarm bells ringing across the globe. As temperatures soar, we bear witness to a litany of devastating consequences: extreme weather events wreaking havoc, massive chunks of Antarctic ice disintegrating, wildfire seasons lengthening, vibrant coral reefs left bleached and lifeless, and disease-carrying mosquitoes expanding their territories. The primary culprit? Human activity.
Our relentless burning of fossil fuels and deforestation activities have set average global temperatures on an upward trajectory, resulting in climate disruptions that show no signs of abating.
While there is an urgent need to address the climate crisis, one approach that has been consistently touted as a remedy is recycling. Recycling not only conserves finite natural resources but also protects ecosystems and wildlife, reduces the demand for raw materials, saves energy, lowers carbon emissions, and proves more cost-effective than waste collection and disposal.
Amidst this backdrop enters a new crypto startup, ecoterra, promising to leverage the power of blockchain technology to combat climate change and reward users for their recycling efforts.
Ecoterra is a crypto startup with a mission to disrupt the recycling industry and sustainability market. Through its unique blockchain-based project, ecoterra aims to reduce pollution and incentivize users and companies alike to take action against climate change and recycling materials. But what sets this crypto startup apart from others in the market?
Recycling for Rewards: A Fresh Approach
One of ecoterra's most distinctive features is its Recycle-to-Earn model. The system empowers both customers and supporting companies by allowing them to earn $ECOTERRA tokens as rewards for their recycling efforts.
The crypto startup plans to launch an app that enables users to scan the barcode of a recyclable material or product and receive tokens in return. This ingenious approach could potentially entice more people to recycle, thereby contributing to the fight against climate change and resource depletion.
In addition to the Recycle-to-Earn model, the crypto startup is developing a carbon offset marketplace. Users will be able to purchase carbon offsets directly through the app, with the assurance that all offsets available in the marketplace will be fully verified.
Ecoterra's vision also includes a marketplace for recycled materials, connecting global companies seeking to purchase recycled products and materials with those who have them available. The platform will boast state-of-the-art features and filters, making it easy for companies to find precisely what they need.
The Recycle-to-Earn model is just one of the many advantages that set this crypto startup apart. Ecoterra's upcoming app launch has the potential to drive significant price growth, making it an attractive investment opportunity.
The platform will enable users and companies to track their impact through an "impact profile." This feature not only allows participants to see their progress in real-time but also fosters trust through transparent impact exposure.
Gaining Ground in the Crypto Space
Despite being a newcomer in the crypto world, ecoterra has already made impressive strides. The crypto startup successfully raised $800,000 within two weeks during its presale and forged partnerships and integrated products with major industry players such as Delhaize, which will provide the platform with its RVM infrastructure, as well as Heineken, Vittel, Dr Pepper, and many more.
Investing in green cryptocurrencies like ecoterra is not only a prudent financial decision but also a critical move in supporting the fight against climate change. As more people and businesses recognize the urgent need to address the environmental crisis, there will likely be a surge in demand for eco-friendly solutions, including green cryptocurrencies.
By investing in these digital assets, individuals and organizations can demonstrate their commitment to sustainability while simultaneously reaping financial rewards.
How to Join the ecoterra Crypto Startup?
To participate in the ecoterra presale, follow these five straightforward steps:
Step 1 – Set Up a Crypto Wallet
First, investors need to create a crypto wallet to hold their acquired $ECOTERRA tokens. Numerous wallet providers support ERC-20 tokens; however, the ecoterra team suggests using MetaMask (for desktop users) or Trust Wallet (for mobile users).
For instance, to use MetaMask, visit the official website, click on 'Download,' select the appropriate operating system, and create a password to complete the setup.
Step 2 – Acquire ETH or USDT
To purchase $ECOTERRA during the presale, investors will need either ETH or USDT. These tokens can be easily bought from many leading brokers and exchanges. Alternatively, investors can buy tokens directly using a debit/credit card through Ecoterra's presale dashboard.
Step 3 – Link Wallet to Ecoterra Presale
Navigate to ecoterra's website and click on 'Connect Wallet.' In the pop-up box, select the relevant wallet provider and follow the instructions to establish the connection.
Step 4 – Procure ECOTERRA Tokens
Once the wallet is connected, investors can enter the amount of ETH/USDT/USD they wish to invest. There is no minimum or maximum investment amount for the presale.
Next, confirm the transaction with the wallet provider. However, ensure that there is a small amount of extra crypto in the wallet to cover the gas fees associated with the token acquisition.
Step 5 – Obtain ECOTERRA Tokens
After the presale concludes, investors can claim their purchased tokens via the ecoterra website. The ecoterra team has not implemented a vesting structure post-presale, allowing investors immediate access to their acquired tokens.
The ecoterra crypto startup uniquely combines environmental consciousness with blockchain technology, creating a green cryptocurrency that incentivizes recycling and promotes sustainable practices.
In summary, ecoterra's approach to combating climate change, fostering recycling habits, and promoting environmental sustainability has the potential to make a significant impact. The crypto startup's unique Recycle-to-Earn model, carbon offset marketplace, and recycled materials platform could help create a cleaner, greener future.
Disclaimer: The Industry Talk section features insights by crypto industry players and is not a part of the editorial content of Cryptonews.com.
---