This New Crypto Startup Offers a Novel Way to Earn Crypto and Fight Climate Change - Can It Transform the Industry?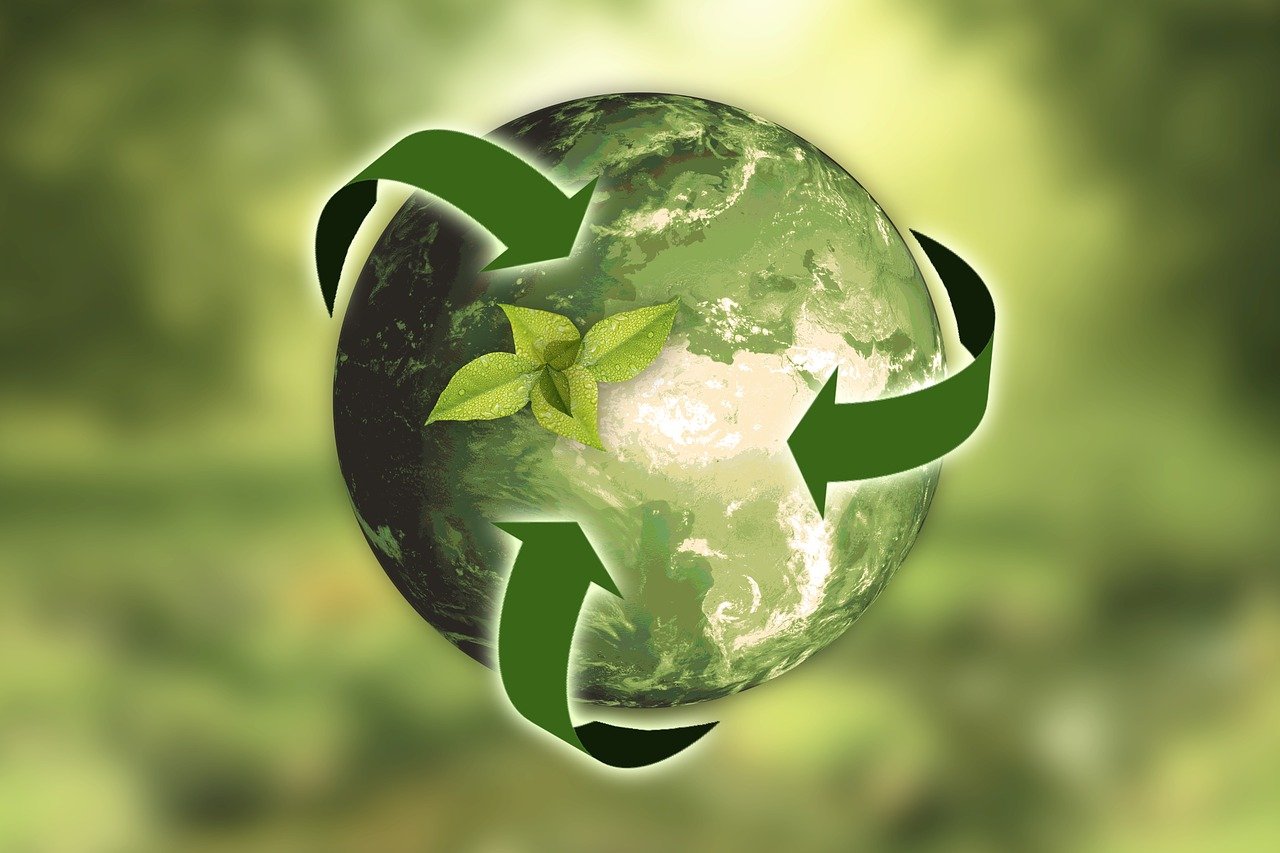 A new crypto startup called ecoterra is looking to make recycling easier while helping in the fight against climate change.
The escalating issue of worldwide waste generation, driven by factors such as population expansion, urban development, economic progress, and consumer behavior, has become one of the most critical challenges confronting the Earth today.
In 2022, the EPA published findings noting that around 146.1 million tons of municipal solid waste (MSW) ended up in landfills in 2018, contributing to the ever-expanding piles of garbage that mar US landscapes.
The necessity for efficient waste management solutions has never been greater.
MSW generation is predicted to rise by 70% by 2050, reaching a staggering 3.4 billion metric tons, according to Statista's research conducted in February.
And as published by UNEP, with a mere 20% of waste being recycled each year and millions of tons of waste being dumped in landfills, dangerous open dumps, and the world's oceans, it's evident that existing waste management approaches are falling short.
The persistence and spread of solid waste pollution highlight the pressing need to prioritize waste reduction, recycling, and eco-friendly disposal options. This is where ecoterra comes in.
Eco-Motivation: Earning Crypto Rewards for Greener Choices with Ecoterra
Ecoterra's primary objective is to make recycling more accessible and rewarding.
By leveraging blockchain technology, the platform will use a Recycle-to-Earn (R2E) mechanism that simplifies the recycling process and encourage users to contribute to eco-friendly activities.
The user-friendly app has integrated Reverse Vending Machine (RVM) compatibility into its system.
By depositing recyclable materials into the RVM, users will earn ECOTERRA tokens.
Additionally, those who generate their own renewable electricity will earn an extra stream of ECOTERRA token revenue.
Partnering for the Planet: Major Brands Join the Crypto Presale Initiative
One of ecoterra's strategies for promoting eco-friendly practices is to collaborate with well-known brands.
To this end, the company has partnered with Delhaize, a major supermarket chain.
Delhaize stores feature RVMs on their premises, enabling customers to recycle their waste materials during their shopping trips conveniently.
Additionally, ecoterra has integrated products from popular bottled water brands like Vittel and San Pellegrino, as well as beverages from Heineken and Dr. Pepper, into their scannable product database.
Users will be able to scan and recycle products from these brands and earn rewards in the form of ECOTERRA tokens.
Ecoterra is also currently in talks with Nestle, one of the world's largest food companies, to include its wide range of products in the platform's database.
If successful, this partnership could further boost ecoterra's crypto presale and solidify its position in the market.
Green Gains: Tapping into the Multibillion-Dollar Recycling Market
ecoterra is positioning itself at the forefront of the rapidly growing recycling industry, which is projected to expand from $63 billion in 2023 to $88 billion by 2030.
By harnessing the power of blockchain technology, the platform aims to empower individuals and businesses to reduce their environmental impact while also providing tokenized rewards for their eco-friendly efforts.
The native token of ecoterra, $ECOTERRA serves as both a utility and an investment token within the platform.
As a utility token, it is essential for conducting transactions, and given its usefulness, it is likely to be a good crypto investment.
After announcing partnerships with major brands, the project has successfully garnered over $300,000 in less than 10 days, bringing the total amount raised during the initial phase of the presale to $372,044, as the project closes in on its $800,000 target.
Stage 1 of the presale is still ongoing, with 7 more days to go.
How to Buy Ecoterra?
For those interested in participating in the Ecoterra presale today, follow the straightforward five-step process outlined below:
Step 1 – Set Up a Crypto Wallet
To store the acquired ECOTERRA tokens, create a crypto wallet first.
Numerous wallet providers support ERC-20 tokens, with Ecoterra's team recommending MetaMask (for desktop users) or Trust Wallet (for mobile users).
For instance, with MetaMask, investors can visit the official website, click 'Download,' select the appropriate operating system, and create a password to complete the setup.
Step 2 – Acquire ETH or USDT
During the presale, you can buy ECOTERRA tokens using ETH or USDT. These tokens can be easily obtained from various leading brokers and exchanges. Alternatively, Ecoterra's presale dashboard allows investors to buy tokens directly with a debit/credit card.
Step 3 – Link Wallet to Ecoterra Presale
Navigate to ecoterra's website and click 'Connect Wallet.' In the pop-up window, select the applicable wallet provider and follow the instructions to establish the connection.
Step 4 – Purchase ECOTERRA Tokens
After connecting a wallet, enter the amount of ETH/USDT/USD to invest. There is no minimum or maximum investment amount for the presale.
The only remaining step is to confirm the transaction with the wallet provider. Keep in mind that it is essential to have a small amount of extra crypto in the wallet to cover gas fees related to the token purchase.
Step 5 – Retrieve ECOTERRA Tokens
Upon the presale's conclusion, claim your tokens via the Ecoterra website. The Ecoterra team has not set up a vesting structure post-presale, allowing investors immediate access to their purchased tokens.
By combining the appeal of earning cryptocurrency with the pressing need for environmental action, ecoterra has the potential to inspire real change. With the backing of major brands and a focus on fostering eco-friendly habits, this platform could play a significant role in transforming the industry and making a lasting impact on the planet.
Disclaimer: The Industry Talk section features insights by crypto industry players and is not a part of the editorial content of Cryptonews.com
---