Telegram ICO is the Reason Why Russia Banned the App - Report
The plan to launch its own cryptocurrency is the real reason why Russia is banning a messaging app Telegram, the crypto-community's de facto communications platform, the Russian news website RBK reported.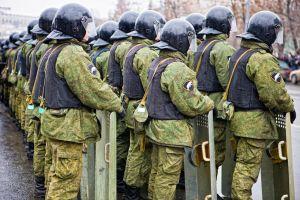 The media outlet cited an email by Roman Antipkin, a representative of the Federal Security Service (FSS), sent to his colleagues on April 18. Two sources confirmed the authenticity of the letter, while Antipkin declined to comment, the report said. FSS and Pavel Durov, co-founder of Telegram, did not respond to requests for comment.
According to the letter, by creating its own cryptocurrency, Telegram would build ''an uncontrollable financial system", which is a national security threat.
On April 13, a court in Moscow granted Roskomnadzor (The Federal Service for Supervision of Communications, Information Technology and Mass Media) the legal authority to begin blocking Telegram due to their refusal to give authorities access to their users' encrypted messages and private data.
However, the process does not appear to be going to plan, as Telegram claims it haven't seen a significant drop in user engagement so far, since Russians tend to bypass the ban with VPNs and proxies.
The ban was announced only weeks after Telegram raised USD 1.7 billion in the pre-sale of its Initial Coin Offering.
***
Background
The Telegram Open Network
While Telegram is yet to officially release the terms of its token sale, its whitepaper, its promotional video, as well as other details have already been leaked online.
Telegram aims to raise money to build the Telegram Open Network (TON), which will be a blockchain-powered platform that will incorporate online communications, payments, smart contracts, and decentralized applications built as a scalable solution using a Proof-of-Stake consumes mechanism.
TON aims to create a "third generation" blockchain that will not be plagued by the scalability issues that the likes of Bitcoin and Ethereum are increasingly facing by developing a multi-blockchain architecture that allows for the creation of new blockchains within the network as well as instant off-chain transactions. The TON plans to combine speed and scalability with an intuitive user interface and an already existing user base.
According to its leaked whitepaper, "TON can be regarded as a decentralized supercomputer and value transfer system. By combining minimum transaction time with maximum security, TON can become a VISA/Mastercard alternative for the new decentralized economy."
The TON platform will include distributed data storage, the integration of third-party decentralized applications, payments, a DNS service and a proxy service to enhance user privacy on the network.
---