Synthetix Crypto Price Prediction - Is SNX Token Undervalued?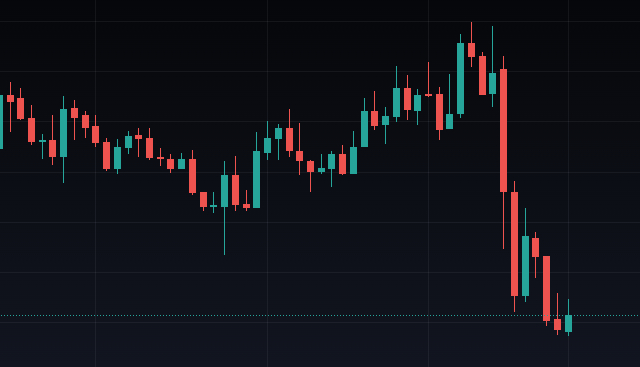 Disclaimer: The Industry Talk section features insights by crypto industry players and is not a part of the editorial content of Cryptonews.com.
Synthetix Token has taken a huge hit this week following the recent upheaval in the markets due to news surrounding the FTX exchange.
As a result that price of Synthetix Token (SNX) has plummeted all the way down to $1.63 which could now reflect an undervaluation reaccumulation phase making it a strong addition to a long-term crypto portfolio.
Will Synthetix Token recover and what stronger alternatives are in the market?
Synthetix Crypto Price Prediction 2022
Last week Synthetix (SNX) was trading at a healthy $2.78 and then suddenly the abrupt news of the FTX exchange caused deleterious effects for many altcoins and major bluechip cryptocurrencies.
Now trading at $1.64, Synthetix Token (SNX) has taken a huge hit and has lost almost 42% of its overall valuation.
Clinging on to a key support level of $1.55 where the price rapidly bounced, SNX is now trading in a very promising looking bullish reversal pattern known as a falling wedge.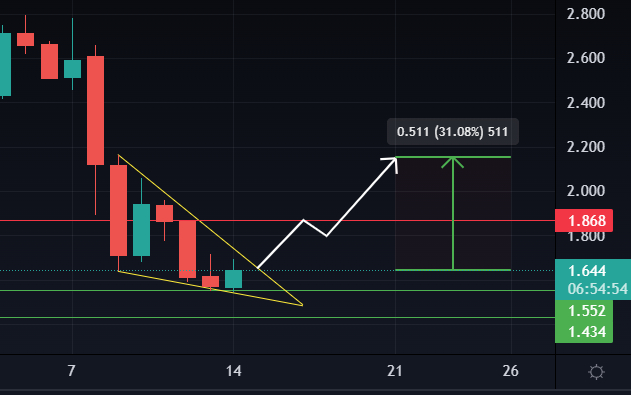 A successful breakout to the upside could result in a huge pump for the bulls and those accumulating Synthetix Token (SNX) at these lower price levels.
If the resistance trendline of the falling wedge is broken at roughly $1.68, we could see a powerful impulse wave up to the next resistance at $1.86.
Should this particular technical target be broken, we could then see a pump up to roughly $2.15 which would result in a 31% increase in price from current levels.
It is vital that SNX can hold on to the $1.55 support level to avoid negative continuation down to $1.43, although, this could be another very good dollar cost averaging opportunity if holding until the next crypto bull run.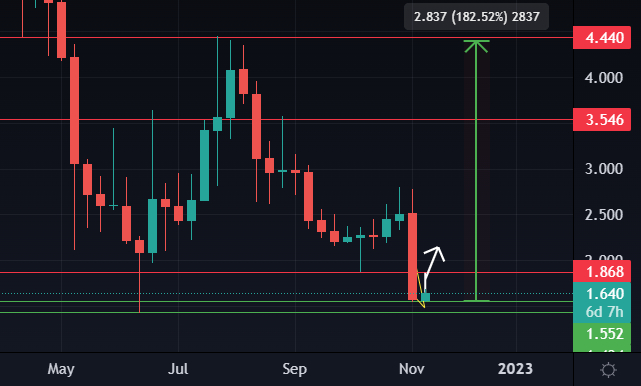 It is no secret that Synthetix Token (SNX) has corrected far beyond 90% from the all time high of $29 set back in February 2021.
Whilst on the macro-side this downtrend looks extremely bearish, the downside potential is now minimised as we delve deeper into crypto winter.
These particular extreme fear conditions are ideal for long-term accumulation and stacking up the best cryptos in the industry (loading up, for the next bull run).
The chart above reflects that Synthetix Token (SNX) could potentially be rooting
for a very bullish reversal up to $4.40 over the next few months.
We can also see a previous wick from June reflects that there is massive support at around $1.43, this is likely an area where whales and investors would rush back in to accumulate more.
Synthetix (SNX) Crypto Video Analysis
So yes, I definitely think Synthetix Token (SNX) could be a good hold for the next few years, however, if you're looking for more upside potential and massive gains this year you might have better odds with the three new flourish presales we're reviewing such as Dash2Trade, Calvaria and IMPT.
---