Stocks Steal Spotlight From Bitcoin Despite Market Crash Warnings
Disclosure: Crypto is a high-risk asset class. This article is provided for informational purposes and does not constitute investment advice. By using this website, you agree to our terms and conditions. We may utilise affiliate links within our content, and receive commission.
Stock market seems to have stolen some attention from bitcoin (BTC), with young investors turning to equities. But as many expect a sharp correction and more volatility ahead, crypto analysts wonder what this would mean for the world's oldest crypto.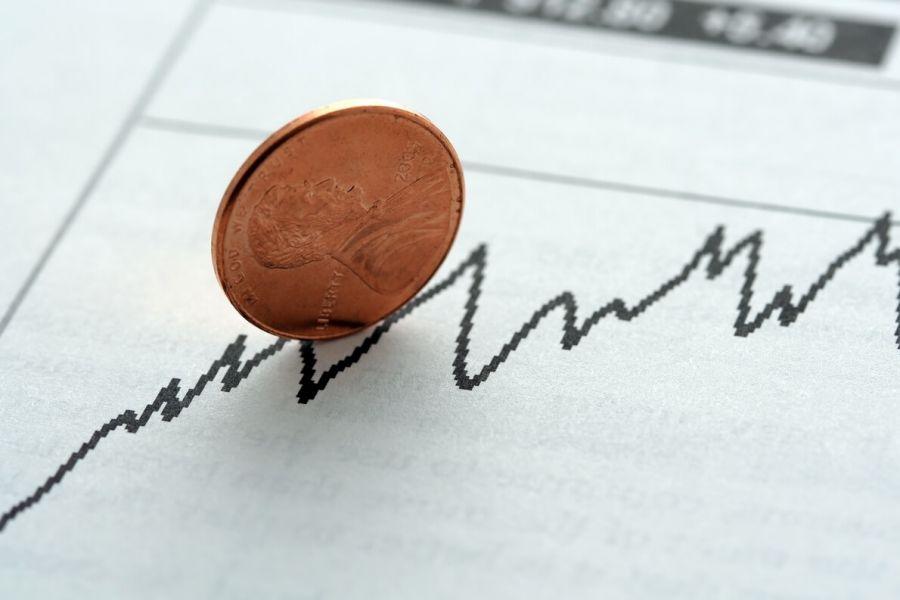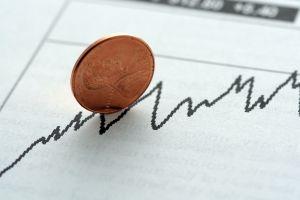 Source: Adobe/arekmalang
"So far bulls are in charge," writes Bloomberg, as stocks regain USD 21 trillion in value since the drop in March. For the US specifically, the easing of lockdowns, positive employment numbers, and "a wall of money from the guardians of global economies," are among the factors leading to an increase in buyers. However, many worry that this may be a bear market bounce, and that the future holds more volatility over the short term, with some investors now increasing hedges.
What happens to equities may matter for BTC as the two showed a strong correlation leading up to the March crash and immediately following it, though this correlation is constantly being questioned.
BTC and S&P 500 correlation chart (90-day moving average)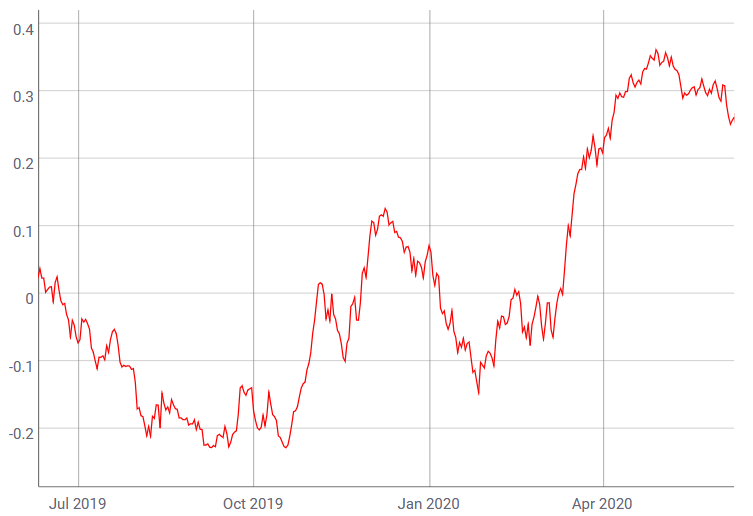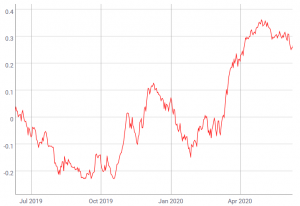 Source: Coin Metrics
However, already a month ago, major names in finance were raising the alarm that stocks are vastly overvalued. Back then, analysts told Cryptonews.com that BTC would feel the impact, but, this time, there is a chance it might be different.
In June, when it comes to stocks, "the risk of a correction will rise if investors continue to price in a rapid recovery, especially for sectors that are vulnerable to another wave of infections or an escalation of tensions between the US and China," Tai Hui, Chief Asia Market strategist at JPMorgan Asset Management is quoted as saying. Bloomberg also quoted a note from Rabobank, saying: "If everyone is holding stocks just to pass on to the next greater fool, and if the greatest fool is a central bank with infinite liquidity to buy them, then, yes, prices will keep going up."
creating excuses to bailout more zombies

— nashinika (@nashinika) June 10, 2020
Yoni Assia, CEO of major social trading platform eToro expects that somebody selling their position will crash the equities market in the next three weeks. Trader and analyst 'BTC_JackSparrow' tweeted that the stock market is reaching a top soon, and wondering what would happen to BTC if stock were to see a large correction. "It's been my theory since pre-capitulation that BTC would dip with the stock market," he says, "as the order flow suggested a huge amount of bulls trapped before [the crash], and then decouple but BTC still hasn't proven itself to be risk-off."
Meanwhile, people are flocking to stock trading app Robinhood to buy penny stocks. Commenters say that young investors are buying stocks of dying companies and not BTC, meaning that the coin won't pump soon. "We really have become digital gold – sound money for not-so-olds," writes Brian Lockhart, Product Management leader at Casa.
The ridiculous moves across the stock market have made me rethink my position on a "2017-like" altseason ever happening again.

160k Robinhood users pumping a bankrupt stock almost 10x.

Enjoy the ride. pic.twitter.com/m6jjf85m5V

— Luke Martin (@VentureCoinist) June 9, 2020
As reported, the trading volumes for BTC and ethereum (ETH) both decreased by 5% and 2%, respectively, during the month of May. However, much of this volume has instead moved into more volatile altcoins.
Meanwhile, Ran NeuNer, CEO of Onchain Capital, a crypto investment and advisory business, tweeted that "trading the stock market these days is so much more fun than Crypto!", drawing a number of reactions. "When you start to see comments like this, the top is near – brace for impact," says analyst Teddy Cleps. Popular crypto investor WhalePanda said the comment is exactly why he dumped the majority of equities after being up 80% on the portfolio since March.
Retail comes after news exposure. Usually the large influx of noobs comes after a new ATH when Bitcoin is all over the news.

— WhalePanda (@WhalePanda) June 10, 2020
At pixel time (11:44 UTC), BTC trades at USD 9,753 and is unchanged in a day. The price is up by 1.5% in a week and 10% in a month.
____
Other reactions:
Weren't you that guy who advised to have at least 50-70 altcoins back in 2018/19?
I can imagine trading stocks is more fun.

— Ed_NL (@Crypto_Ed_NL) June 10, 2020
__
Robinhood "investors" in 2020 are the crypto "investors" of 2017 are the real estate "investors" of 2016 are the tech "investors" of 2000.

— Alex Liegl ⚡️ (@alexanderliegl) June 9, 2020
__
My 20yo son, stationed on an airbase in Turkey, just called to tell me about all the guys on the base going around bragging about how much money they've made buying "one-dollar stocks" on Robinhood.

— Jesse Felder (@jessefelder) June 9, 2020
__
https://www.twitter.com/QWQiao/status/1270442936099102720?ref_src=twsrc%5Etfw
__
Ok, you thought these surge in bankruptcy stocks like Hertz was weird?

Check out this chart of a Chinese real estate company that just has "FANG" as part of its name. https://t.co/xEhx5PkkIS pic.twitter.com/sh1xYyUaPz

— Joe Weisenthal (@TheStalwart) June 10, 2020
---