Stock Exchange Giants Make Crypto Moves as Bakkt Goes Live (UPDATED)
On September 23, Bitcoin and digital assets in general took three important steps towards traditional and institutional investors. On the same day when Bakkt, the U.S.-based much-anticipated physically-settled Bitcoin futures trading platform, was finally launched, two giant European stock exchange operators made their crypto moves. (Updated at 13:40 UTC: updates throughout the entire text.)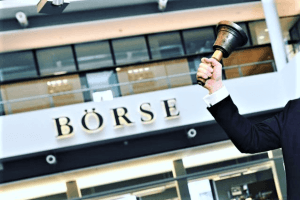 The second-largest stock exchange in Germany, Boerse Stuttgart, has launched Boerse Stuttgart Digital Exchange (BSDEX), which is the Germany's first regulated trading venue for digital assets.
End-to-end exchange for digital assets, SIX Digital Exchange, owned by SIX Group, the operator of Switzerland's stock exchange SIX, has launched a prototype of its digital exchange and central securities depository (CSD) ahead of the expected full launch in Q4 2020.
As for BSDEX, at this stage only selected users in Germany can connect directly to the trading venue, where they can trade the bitcoin-euro pair initially.
"We are opening BSDEX gradually to a larger group of investors. At first, it will be German residents who can connect to BSDEX. In the next step, BSDEX will be opened for investors in other countries of the European Union," Dirk Sturz, CEO of Boerse Stuttgart Digital Exchange, which is the technical operator of BSDEX, told Cryptonews.com without elaborating on the timeline in more detail. Boerse Stuttgart Digital Exchange, is a joint venture of Boerse Stuttgart, Axel Springer, a major European publishing house, and finanzen.net, the finance news website owned by Axel Springer.
BSDEX plans to add other trading pairs later this year. According to the CEO, BSDEX is now focused on ethereum (ETH), litecoin (LTC), and XRP as trading pairs with euro: "We will add further trading pairs depending on market feedback."
Moreover, the company is planning to offer trading in other digital, tokenized assets in 2020.
The launch of the BSDEX is another step by Boerse Stuttgart in creating an end-to-end ecosystem for digital assets.
"The next step is the creation of a primary market platform that will allow companies the issuance of digital tokens, for corporate financing or to represent rights and assets, for instance. The platform will make it possible to issue tokens with standardised and transparent processes," Sturz said. The goal of the company is "to build up the leading European trading venue for those assets" as "the market in cryptocurrencies is worth billions, and more digital assets will emerge on the basis of blockchain."
As reported, in May, Boerse Stuttgart added exchange-traded notes (ETN) based on the LTC and XRP, tracking the price in relation to both the euro and the Swedish krona.
While the CEO did not comment on trading volume forecast on the new platform in more detail, he stressed that EUWAX, a subsidiary of Boerse Stuttgart, is providing liquidity and tight spreads to the market from day one at BSDEX.
The trading volume in all traditional securities at Boerse Stuttgart was EUR 71.2 billion (USD 78 billion) in 2018 and reached EUR 45.7 billion (USD 50 billion) in the first eight months of this year.
'A major milestone'
Meanwhile, SDX said the objective of the prototype is to showcase "the future of financial markets to the community and obtain feedback as well as demonstrate that a distributed CSD – based on [distributed ledger technology] – can be integrated with a central order-book stock exchange model to ensure fair market conditions for all."
Ahead of full launch in Q4 2020, future releases of the prototype will offer more functionality, with a particular emphasis on asset servicing, in Q1 2020. Early stage functionality will cover digital security token issuance as well as live trading and instant settlement. A second phase of the prototype will be released in the coming months, the company said.
"The launch of this prototype is a major milestone in creating a credible digital infrastructure for moving our industry forward. We are now one step closer to demonstrating the viability of our vision for the financial markets of the future and, ultimately, for the way people and businesses access capital," Thomas Zeeb, Chairman SDX and Member of the Executive Board at SIX, was quoted as saying in the announcement. In 2018, Zeeb said that crypto is at the same place where financial derivatives were in the early 90s. But it won't take 30 years to go mainstream - "it will go in maybe five years," he estimated back then.
First hours of Bakkt
Separately, highly-anticipated and oft-delayed crypto trading platform Bakkt has finally launched today.
In the first ten hours since the launch, trading volume on the platform reached BTC 29 (USD 287,700).
Jeff Sprecher, CEO and founder of Intercontinental Exchange, the backer of Bakkt, estimates that it will take weeks or months before Bakkt's Wall Street audience judges its production a hit or a flop.
---