Starbucks Denies Involvement in Digital Yuan Tests
American multinational chain of coffeehouses, Starbucks, has denied being involved in the testing of China's digital yuan.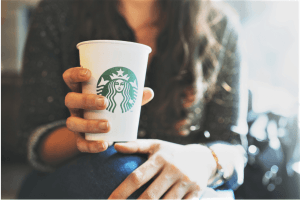 "We are not participating in the digital currency trial in China," a Starbucks spokesperson told Cryptonews.com, without elaborating.
As reported, news have started coming out last week, reported by multiple Chinese outlets, of a number of major companies will take part in the Chinese central bank's digital yuan pilots. Per these reports, 19 restaurants and retail stores in a commercial district of Xiongan are set to take part in the tests of what's currently known only as "DC/EP" ("digital currency/electronic payment").
Among those reportedly involved is Starbucks, as well as McDonald's and Subway branches. McDonald's and Subway did not respond to our requests for comment.
There are also several other convenience stores and supermarkets run by Chinese companies allegedly involved in the tests within Xiongan - one of allegedly many digital yuan test sites, where the workers in the public sector will likely be getting transport subsidies in this new currency.
China's CBDC (central bank digital currency) tests are said to be starting in May. According to the local news outlets two weeks ago, this new currency will be used for the very first time in a collaborative pilot for workers' transport subsidies in the city of Suzhou. Allegedly, Alibaba's e-pay affiliate Alipay and state-owned bank the Agricultural Bank of China are involved in the process, while the above-mentioned latest report also adds Alibaba's blockchain and fintech subsidiary Ant Financial and tech giant Tencent to that list.
Meanwhile, as reported, Bakkt, a Bitcoin (BTC) futures trading platform, aims to launch their consumer app and merchant portal this year and Starbucks is their first launch partner.
---