South Koreans Bristle at 'Nonsensical' Reports of North's Crypto Plans
North Korea observers in South Korea have been left bemused by reports claiming that their northern neighbors are working on a "Bitcoin-like" cryptocurrency.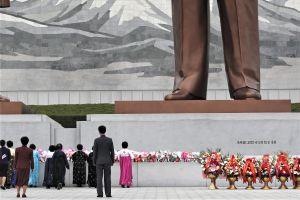 In an interview with Vice, Alejandro Cao de Benos, the head of the Korean Friendship Association (KFA), a Spain-based group that promotes pro-Pyongyang causes, stated that the country was at work on a token that was "like Bitcoin or other cryptocurrencies." Cao de Benos added that are "no plans to digitize the [North Korean] won for now."
But blockchain consultant Mira Kim told Cryptonews.com that the notion of a North Korean cryptocurrency sounded "nonsensical" to her.
Kim stated,
"Honestly, I'd take these claims with a pinch of salt. If it's not a digital version of a state-owned currency, what exactly is it? Pyongyang won't authorize the release of any token it doesn't have 100% control over. A North Korean-developed version of Bitcoin? Who wants to buy that?"
Members of the general public were even more critical.
"It's just bluster," retired businessman Cho Do-heon told Cryptonews.com. "A PR stunt. I imagine Pyongyang is far more interested in stealing other people's cryptocurrencies than developing any of its own."
The UN has accused Pyongyang of stealing USD 2 billion from crypto exchanges and other financial services providers – using the money to fund weapons programs. However, the country recently hit back at these claims, calling them "unfounded."
Vice says that officials at the North Korean embassy in New York refused to speak to the media outlet about the subject.
But Cao de Benos also told Vice,
"We are still in the very early stages [of] the creation of the token. Now we are in the phase of studying the goods that will give value to it."
Last week, Cao de Benos also claimed that North Koreans are allowed to own cryptocurrencies, and suggested that researchers in the country are working on cryptocurrency wallet technology.
The KFA is co-organizing a second "international blockchain and cryptocurrency conference" in February 2020 – claiming that an event it staged earlier this year was a "success."
---