South Korean Presidential Candidates Pledge Lower Taxes for Crypto Traders, End to ICO Ban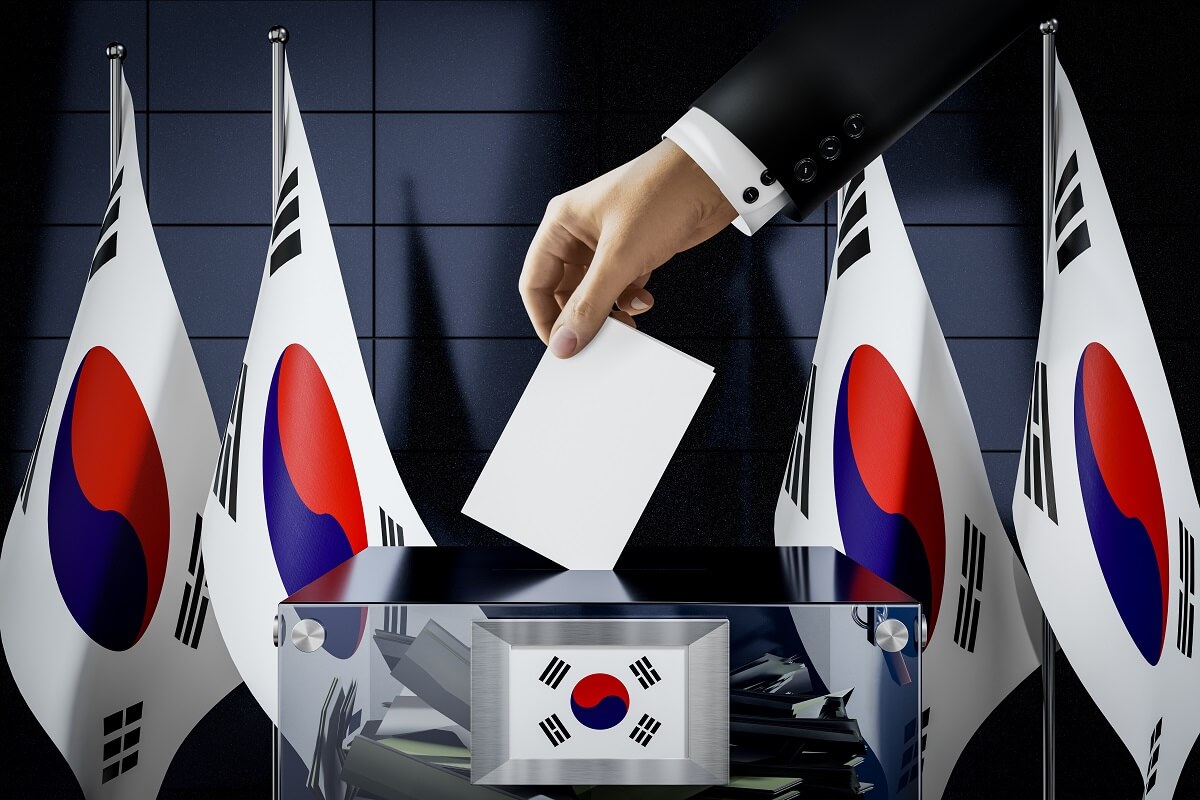 The new year is off to a flying start for South Korea's crypto community – who will likely have plenty to celebrate after March's presidential elections.
As reported yesterday, the two leading candidates in the elections are now apparently trying to outdo one another with their pro-crypto policies in an attempt to win over younger voters. And today, speaking at almost the exact same time at separate events in Seoul, they indicated that they were willing to lift the country's much-maligned initial coin offering (ICO) ban, Yonhap reported.
Such promises will likely go down well with the nation's business community, which since 2018's blanket ban on all forms of domestic token launch, have been forced to operate crypto venture from overseas subsidiaries. Firms such as Hyundai subsidiaries and the internet giant Kakao have launched tokens in Europe and Singapore – and digitized securities proponents were also told their offerings would not be allowed if launched on South Korean soil.
But individual retail traders may have yet more to toast. As reported back in 2020, critics have been vocal in their bitter opposition to the incumbent government's crypto tax policies. Seoul had introduced a crypto tax law that had been due to take effect this month, forcing traders earning over USD 2,100 a year in profits to pay a flat-rate 20% capital gains tax on their income. Some have stated that this threshold is unreasonably low, particularly as stock market traders who buy and sell KOSPI shares enjoy a circa USD 42,000 threshold.
But the People's Power Party candidate Yoon Suk-yeol, who along with his Democratic Party rival Lee Jae-myung, was instrumental in exacting a last-minute one-year delay to the tax law in the National Assembly, indicated they were keen to create parity between stock trading and crypto investment.
Yonhap called crypto a "hot topic" and an attempt to "catch" voters in their 20s and 30s, who are "considered a key variable in the presidential election."

Lee was speaking at the headquarters of Dunamu, the operator of the market-leading Upbit crypto exchange, and pledged to "institutionalize the cryptoasset industry" if he succeeds in March's poll.
In a swipe at the President Moon Jae-in regime and its hardline stance on crypto, he stated:
"Covering your eyes doesn't make the existing [crypto] market disappear. If we can't avoid it, we must [embrace] it."
Lee stated that he would "review" the ICO ban, although he said certain "safeguards to protect investors and prevent market disturbances" would be needed. He also indicated that he would consider allowing the issuance of security tokens, calling them a new investment tool for small and medium-sized venture companies.

Lee also stated that he would make decisive moves in the sector, adding:
"There will be no 'later' attached to the promises I make."
Meanwhile, Yoon, who trails Lee by a margin of less than 2% in the latest opinion polls, spoke of creating a "secure investment" environment for retail "investors in virtual assets."
He stated:
"Cryptocurrency acts as an important part of a portfolio for forming national wealth. Young [South Korean] people, in particular, are adapting and investing in […] digital assets faster than in any other country in the world. I will actively create an environment where young people can invest with confidence."
He also announced that, if elected, he would create a "Digital Asset Framework Act" and a "Digital Industry Promotion Agency" that would be charged with championing the crypto industry and forming policy for the regulation of coins and non-fungible tokens (NFTs).
Yoon also spoke about his willingness to overturn the ICO ban to some extent, as well as about allowing firms to launch initial exchange offerings (IEOs), albeit with "safeguards in place."
Although ICOs have already had their heyday in most parts of the world, the crypto community's fight against the ban has great symbolic resonance in the country since 2017, when the ban came into force. The government has resolutely refused to consider a change in policy, despite years worth of concerted pressure from the community.
____
Learn more:
- 2022 Crypto Regulation Trends: Focus on DeFi, Stablecoins, NFTs, and More
- How Global Economy Might Affect Bitcoin, Ethereum, and Crypto in 2022

- Both Main South Korean Presidential Candidates Now Set to Unveil Pro-Crypto Manifestos
- S Korean Lawmaker to Launch Bitcoin, ETH Political Donations Platform – with NFT Receipts

- South Korean Crypto Exchanges Face AML Probes as Regulators Test Compliance
- Political Boost May Be on the Horizon for South Korean Metaverse, P2E, NFT Champions

- Major South Korean Securities Firms, Investors Warming to Crypto
- South Korean Gaming Regulator to Force Crypto Games off Google, Apple App Marketplaces

---