Second-Best Month For Bitcoin Futures on CME + More News
Crypto Briefs is your daily, bite-sized digest of cryptocurrency and blockchain-related news – investigating the stories flying under the radar of today's crypto news.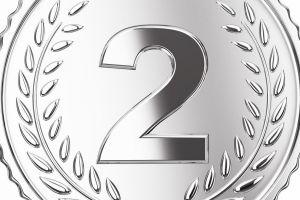 Exchanges news
Chicago Mercantile Exchange (CME Group), a major financial derivatives marketplace, said today that January 2020 was Bitcoin futures' second-best month since their 2017 launch, averaging 10,800 contracts, 69% greater than the average daily volume in 2019. Also, according to them, new options on Bitcoin futures are also picking up pace. Since launch, 466 options contracts (2,300 equivalent bitcoin) have traded - nearly 40% as blocks, showing signs of institutional interest, CME said. It also registered a record monthly average of 56 large open interest holders (entities that hold 25+ contracts).

Source: CME

Privacy coin Zcash (ZEC) is now available to New York residents at the major crypto exchange Coinbase, as well as in the Coinbase iOS and Android apps.
The Gibraltar Stock Exchange (GSX), the global ecosystem of companies and institutions that want to transform capital markets through Distributed Ledger Technology, has announced a number of new member firms, including Exponential Capital & Markets Inc., Constant Capital (Seychelles) Limited, Mine Digital, and Razlin Capital Limited. GSX Member Firms are responsible for bringing listing applications to market and maintaining ongoing reporting obligations, said GSX.
Gemini announced that their clients can now store Chainlink (LINK), Golem (GNT), Numeraire (NMR), Orchid (OXT), and Storj (STORJ) at qualified custodian Gemini Custody.
Binance added peer-to-peer (P2P) trading services for the Russian Ruble (RUB). According to the exchange, its users can directly buy and sell tether (USDT), bitcoin (BTC), ethereum (ETH) and binance coin (BNB) using RUB with zero transaction fees on the latest versions of the Binance iOS and Android mobile app.
Adoption news
Major crypto payment processor BitPay, together with Poynt, an open commerce platform, today announced the integration of BitPay's crypto payments with Poynt's Smart Terminal point-of-sale devices at more than 100,000 Poynt retailers worldwide. The deal gains BitPay entry to in-store payments for the first time on a large scale, the company said.
Bitcoin ATM operator Coinsource, said it has doubled its machine deployment in less than 60 days through the rollout of a new Platform as a Service (PaaS) offering. "It took us 4 years to deploy 300 machines, but it took less than two months to reach 600," Coinsource CEO, Sheffield Clark, was quoted as saying in a press release.
The IOTA Foundation and the Eclipse Foundation, an open-source software foundation for commercial innovation and collaboration, today announced the launch of the Tangle EE Working Group (WG) that unites companies and academics in developing IOTA-based data and payment solutions for commercial use. Dell Technologies and STMicroelectronics are among the founding members of the new working group, along with 13 other member organizations.
Komodo, a multi-chain architecture project that lets users build their own blockchains or "Smart Chains", announced the rollout of new features that allow for the creation of stablecoins collateralized with Bitcoin protocol-based cryptocurrencies. Per the press release, users can create their own blockchain, notarize it to the Bitcoin network for security, and customize it through a series of optional modules.
The Venezuelan government will run to crypto entrepreneurship mentoring workshops, reports Criptotendencias. The workshops will operate in Caracas, the country's capital, and will involve modules whereby participants incorporate cryptocurrencies in their business operations. The workshops will feature input from the CEO of Cryptobuyer, an exchange platform that has a large presence in both Venezuela and Panama.
South Korean telecoms giant KT is set to build a blockchain-powered electronic contract platform for one of the country's biggest oil providers, S-Oil. The latter operates a nationwide network of gas stations, and per media outlet Newsis, the new platform will allow the oil company – which also has a large portfolio of commercial clients – to manage its contracts and agreements on a tamper-proof network.
Ethereum Classic Labs (ETC Labs), dedicated to accelerating the development of Ethereum Classic and supporting blockchain startups, has announced a collaboration with the Fantom Foundation, the non-profit behind Fantom, the open-source, modular platform for DLT products. According to the press release, their goal is to bring crypto-agnostic DeFi features to the Fantom ecosystem.
Mining news
The Bitcoin mining difficulty has gone up 0.52% today, and it is going for the sixth increase in a row - according to an estimate by major Bitcoin mining pool BTC.com. In two weeks, it might go up by 0.35%. This is less than today's percentage and both percentages are significantly smaller than 4.67%-7.08% increases seen since January 1 this year.
Blockstack, a decentralized computing network, is pausing their App Mining pilot, launched in late 2018 and designed to incentivize developers to build apps on Blockstack and accelerate the growth of a user-owned internet. The pilot, says the announcement, will remain on pause until a major overhaul of the App Mining program is done and a number of challenges encountered can be resolved, these being: objectively fair distribution, privacy-preserving analytics, and decentralization.
Regulations news
In order for the United States Secret Service, a division of the Department of Homeland Security, to more efficiently investigate criminal acts involving cryptocurrencies, counterfeits, and cybercrime, the Treasury Department's cryptocurrency oversight should be expanded by returning the Secret Service to the Department of the Treasury. This is written in the U.S. President Donald Trump's USD 4.8 trillion budget proposal for fiscal year 2021.
Digital fiats news
A senior Japanese MP, influential policymaker and member of the ruling Liberal Democratic Party has called on the government to develop a central bank digital currency (CBDC). Per Reuters, Kozo Yamamoto, the leader of the party's research commission on the finance and banking systems says that Japan's digital yen should be in place "within two to three years."
Investment news
Wintermute Trading, a London-based crypto market maker and proprietary trading firm, completed an unspecified seed funding round led by Blockchain.com Ventures, with participation from FBG. Wintermute will use the funding to further enhance its technology and bolster its team to further enable liquid, efficient, and professional cryptocurrency markets, says the announcement. Samuel Harrison, Managing Partner at Blockchain.com Ventures, will join the firm's board of directors.
Crime news
The American Drug Enforcement Agency (DEA) believes that Mexican cartels including the notorious Sinaloa, Jalisco New Generation, and Zetas have begun using cryptocurrencies such as bitcoin (BTC) to launder drug money through darknet transactions. Per Infobae, the DEA thinks that cartels are now using "21st-century laundering methods, which have become more conventional and accessible," and made particular mention of BTC.
The UN has claimed that North Korea is "continuing to conduct cyberattacks on international financial institutions and cryptocurrency exchanges, reports South Korean TV channel SBS. The UN made its allegations in a report that also states that says that Pyongyang is systematically bypassing international sanctions by exporting millions of dollars' worth of coal in ship-to-ship transactions.
---