SEC Delays Decision on Ark Invest's Spot Bitcoin ETF Application, Calls For Public Input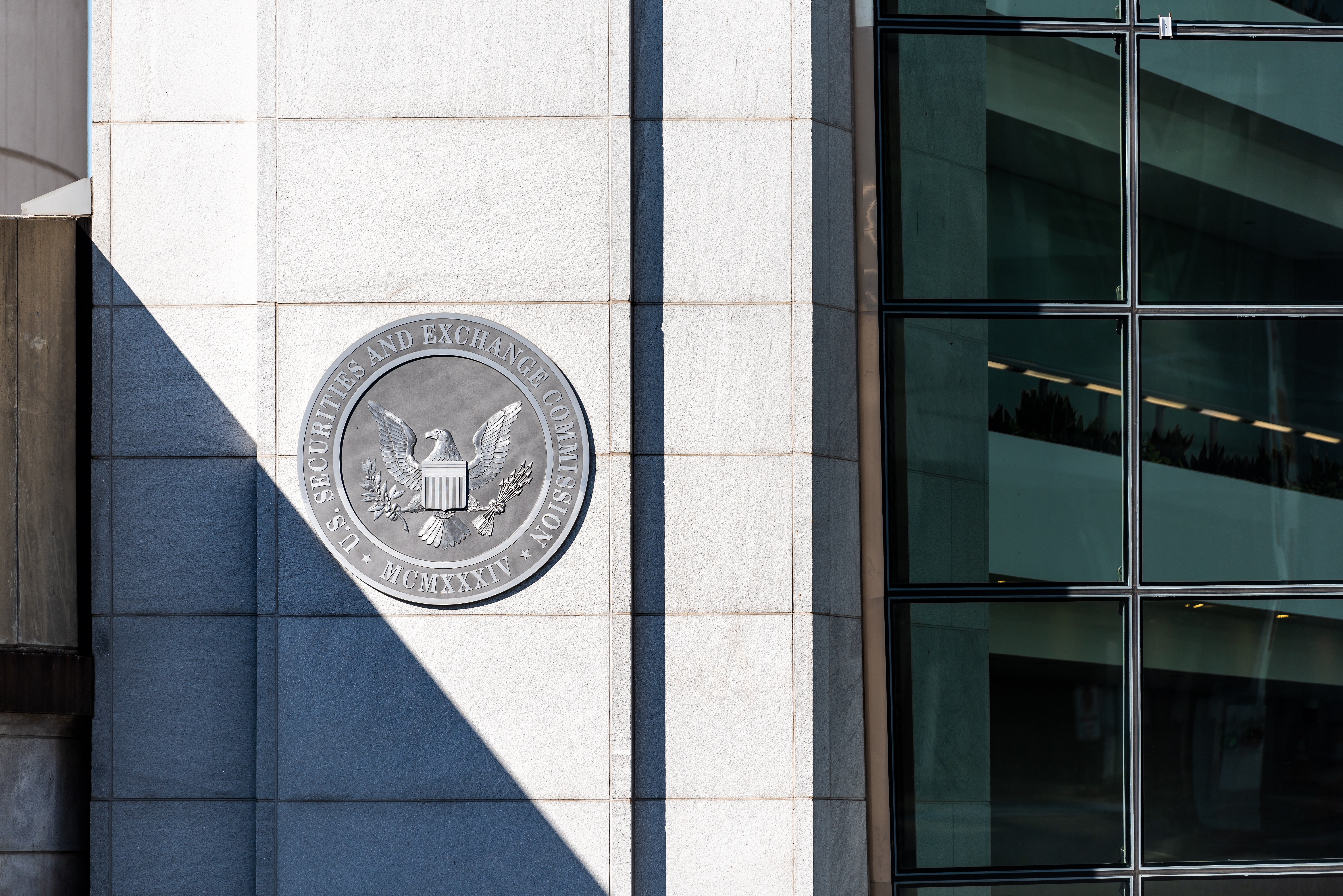 The US Securities and Exchange Commission (SEC) just delayed a decision on Ark Invest's spot bitcoin exchange-traded fund (ETF) application by at least eight weeks by calling for a period of public comment.
The agency published an order calling for public input on Ark Invest's Ark 21Shares Bitcoin ETF application, a standard move employed by the agency to buy time.
Ark Invest and 21Shares have been pursuing the approval of a spot Bitcoin ETF since 2021.
The delay comes as no surprise.
Ark Invest CEO Cathie Wood said in an interview with Bloomberg earlier this week that she expected a delay because she thinks the SEC will approve several spot Bitcoin ETF applications simultaneously.
Back in June, a wave of Wall Street heavyweights including the likes of BlackRock, Fidelity and Vanguard applied for spot Bitcoin ETF applications for the first time.
The first SEC deadline to respond to these filings is in early September.
A Matter of When Not If
The SEC has so far rejected all spot Bitcoin ETF applications as a result of concerns about lack of investor protections given the possibility of manipulation of the underlying spot market, citing the fact that most major spot cryptocurrency exchanges in the US remain largely unregulated.
Grayscale, who have long been petitioning for the SEC to allow them to transform their Grayscale Bitcoin Trust (GBTC) into a spot Bitcoin ETF, are currently suing the agency over their continued refusals.
But the wave of new applications from BlackRock and its peers include new market information and surveillance sharing agreements, designed to make it easier to spot and root out potential manipulation of the spot market.
Many think that this latest wave of applications stand a strong chance of being approved as a result.
And influential firms like BlackRock rarely apply for a spot Bitcoin ETF is they aren't confident they will secure approval.
Galaxy Digital CEO Mike Novogratz said in an earnings call earlier this week that his "sources" at the likes of BlackRock think that it is a matter of "when, not if" these applications get approved.
He quotes them as saying they expect approvals within four to six months.
That means approvals for a batch of spot Bitcoin ETF applications in September seem unlikely.
But the final deadline for a decision on these filings is in March 2024, potentially a more realistic date.
How Will Spot Bitcoin ETF Approvals Impact the Market?
If spot Bitcoin ETFs are approved in the US, this is expected to open the door to a wave of institutionally managed funds to enter the Bitcoin market that has, up until now, been waiting on the sidelines.
With fund managers increasingly open to the idea of allocating a small portion (say 5%) of their portfolio to Bitcoin, but hesitant to do so in the absence of a regulated spot ETF product, spot Bitcoin ETF application approvals could bring in a wave of new demand for the cryptocurrency.
This could be a major bullish narrative in 2024, alongside other major bullish narratives like the upcoming Bitcoin halving, a potential start to a new cutting cycle from the US Federal Reserve and crypto's broader adoption (spurred by moves by the likes of PayPal to create their own stablecoin and an easy fiat-to-crypto on-off ramp solution).
---