Sam Bankman-Fried Shot Crypto MasterClass Prior to FTX Collapse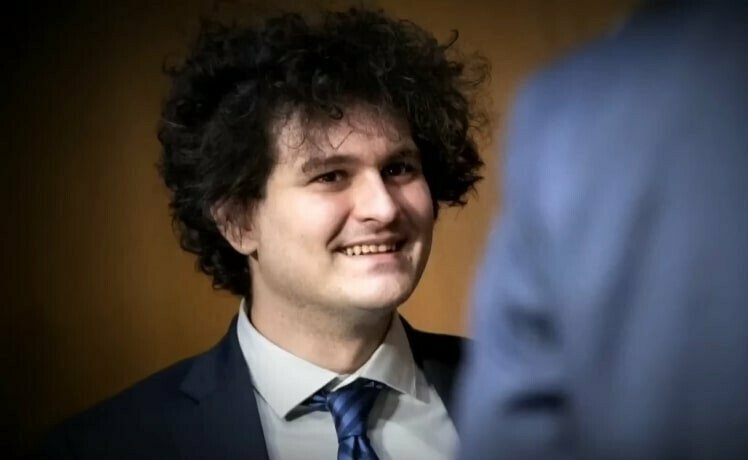 Disgraced crypto boss Sam Bankman-Fried had shot a tutorial video on cryptocurrency for MasterClass, a platform that offers courses taught by celebrity experts.
The video, made last summer, was not included with other lessons presented by crypto and blockchain experts that MasterClass announced in December last year following FTX's collapse in November.
Bankman-Fried's MasterClass was apparently scrapped after it was shot, The New York Times reported, citing people familiar with the matter.
The MasterClass tutorials featured lessons from Binance CEO Changpeng Zhao, Coinbase COO Emilie Choi, as well as Nobel prize-winning economist Paul Krugman, and investor Chris Dixon.
The report also detailed the connections that FTX's founder had with Hollywood agent-turned-investor Michael Kives, and the links that Kives made between Bankman-Fried and several celebrities, politicians, and companies including MasterClass.
Kives connected or tried to connect Bankman-Fried with figures including Katy Perry, Orlando Bloom, Bill Clinton, Elon Musk, Leonardo DiCaprio, and Ron DeSantis.
FTX's bankruptcy lawyers have filed a lawsuit against Kives and his venture capital firm, K5, to recover the estimated $700 million Bankman-Fried had invested in it.
The complaint claims that Bankman-Fried was a "profligate patron" who sent millions to Kives, K5 Global, and Baum after he attended a social event hosted by Kives in 2022.
FTX has sought the return of funds transferred from Alameda Research that ended up in SGN Albany Capital and funds transferred from Kives, Baum, and SGN Albany Capital to Mount Olympus Capital.
The suit described the transfers as being carried out "without receiving equivalent value" and, more importantly, avoidable, meaning that they can be reversed under the Bankruptcy Code or other laws.
MasterClass offers over 180 lessons on various topics, from cooking with Gordon Ramsay to chess with Garry Kasparov and writing with "The Handmaid's Tale" author Margaret Atwood.
The platform has courses on cryptocurrency and blockchain technology, alongside other subjects.
The MasterClass' "Crypto and the Blockchain" suite of lessons feature notable figures in the crypto industry.
Bankman-Fried to Challenge DOJ Charges
Bankman-Fried is facing several fraud charges related to the collapse of FTX and allegations that he and other employees illegally moved money between the crypto exchange and his trading firm, Alameda Research.
Following Bankman-Fried's extradition to the US, the Justice Department added even more charges against the crypto boss, which included bank fraud and bribery in addition to the original charges of wire fraud and money laundering.
However, the Supreme Court of the Bahamas has granted Bankman-Fried the ability to challenge the new charges levied against him by US prosecutors.
The reason given for why some charges could be dropped is that they might violate the terms of Bankman-Fried's extradition since they were not included in the original indictment that served as the legal basis for his extradition to the US.
The former FTX boss was arrested in the Bahamas in December of 2022, and, shortly after, extradited to the United States under a special agreement between the two countries.
---