Sam Altman's Worldcoin Introduces App for Eyeball-Scanning Crypto Project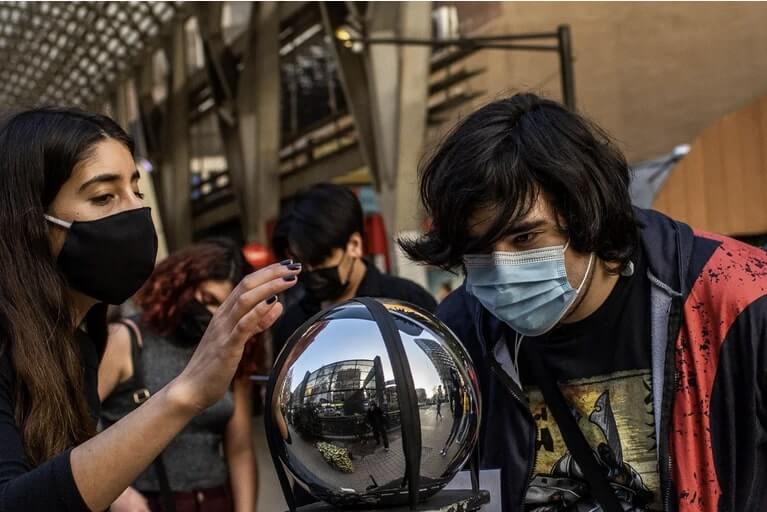 Sam Altman's Worldcoin project has launched a self-custodial mobile app that allows users to manage their World ID and a range of cryptocurrencies.
The World App, developed by Tools For Humanity, the company behind Worldcoin, is built on the Ethereum sidechain Polygon, according to a Monday blog post by the company.
"You can use it to authenticate with World ID to prove you're a real person, get your Worldcoin tokens and send digital money anywhere," the team said in the announcement.
The team noted that the World App will be available for anyone, anywhere in the world, making it the first product from the elusive identity upstart that is accessible to everyone.
Furthermore, the app comes with local language support and the capacity to be supported by phones over 10 years old.
It has also been engineered to have "gas-free transactions," meaning that it would cover the gas fees for transactions.
"The native iOS and Android apps are also engineered to maximize inclusivity. At around 18MB they're 5x smaller than the industry average."
The app's development relies on a range of crypto firms, projects, and tools, including Uniswap, ENS usernames that can be used to direct transfers, and Ramp and Moonpay for on and off-ramps.
World App Already Has More than 1.6M Users
While the app is still in the test phase, it has accrued 1.6 million users and logs 60,000 transactions on a typical day.
"Since its initial debut, 1.5 million people have joined the beta, more than 500,000 of which use it every month," the company said in the announcement.
"On a typical day, it sees around 60,000 transactions and 25,000 World ID checks from over 100,000 people around the world."
World ID is an identity protocol that underpins the Worldcoin project, allowing people to prove they're real in the age of artificial intelligence models and robots.
It was unveiled in March and is now available for download in over 80 countries.
Worldcoin itself is an open-source protocol created to help give everyone access to the global economy. The founders envisaged Worldcoin as a global distribution network for universal basic income.
To ensure even distribution of coins, the company plans to use its World ID protocol, which will allow users to claim their allotment of Worldcoins through the World App platform.
Notably, Sam Altman, who is co-founder and the CEO of ChatGPT parent OpenAI, co-founded Worldcoin in 2020.
The project has also received some criticism since its debut.
Since the project scans people's irises and eyes in order to ensure that the crypto is distributed fairly, some have expressed privacy concerns.
For one, Edward Snowden, American former computer intelligence and whistleblower, has scrutinized the project's use of biometrics for verification, saying in October 2021 that the "human body is not a ticket-punch."
"This looks like it produces a global (hash) database of people's iris scans (for "fairness"), and waves away the implications by saying "we deleted the scans! Yeah, but you save the *hashes* produced by the scans. Hashes that match *future* scans."
---