S Korean "Alps" to Offer Digital Fiat to its 6.6m Visitors
South Korean telecom giant KT has won yet another local government convert to its blockchain platform, launched in July this year.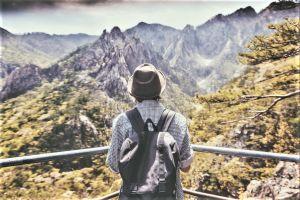 The county of Hadong, in South Gyeongsang Province, has become the latest local government authority to ink a deal with KT that will see it launch a digital fiat on the telecom's platform.
Per media outlet Ilyo Seoul, Hadong will issue an initial USD 2.7 million worth of its new digital token at some point next year – allowing residents and visitors to the area to use the token to pay at local stores. Customers will be able to pay using an app and QR codes, or prepaid IC cards.
Ilyo Seoul says Hadong authorities will likely provide "0%" commission for merchants accepting payment in the fiat, and expect "a good response" from small business owners.
The mountainous county (population: 58,000), nicknamed the "Hadong Alps," welcomes some 6.6 million visitors per year, many of whom come from abroad. Authorities are hoping to offer discounts to travelers who choose to pay in the digital fiat, which will be pegged 1:1 to the Korean won.
Hadong is also set to follow the lead of Nowon, a pioneering Seoul district that is hoping to issue welfare payments such as child benefits to its residents.
KT is also hoping to launch a digital fiat on its platform in conjunction with Gumi, an industrial city in North Gyeongsang Province. Gumi says it will issue around USD 9 - USD 10 million worth of its own new token in February or March next year.
As previously reported, some 65 South Korean local authorities have either already launched or are planning to launch digital fiats – with many turning to KT's platform.
Another notable signatory to the platform is Shinhan Bank, a major commercial bank that has maintained a keen interest in blockchain technology and cryptocurrency-related developments.
The telecom company has claimed it is the "world's first to apply blockchain technology to a commercial network," and says its platform will be able to handle 100,000 transactions/second "by 2019."
---