Digital Fiat Booming in South Korea
South Korea is witnessing a boom in local authority-issued digital fiats, with 65 municipalities in the country planning to launch tokens in the near future.
Per South Korean media outlet EBN, the city of Siheung – a satellite city on the outskirts of Seoul – has recently become the latest local government authority to issue a digital fiat. The city launched its Siru token just ahead of this week's Harvest Moon Festival.
Siheung says the Siru project has seen 3,800 local companies sign up so far, which represents about one fifth of the city's small businesses and self-employed workers. The city says residents will be able to use the fiat to pay for local goods and services.
Siheung claims the scheme will allow customers to enjoy discounts of 5% on their bills, while merchants will be able to do away with the burden of card fees.
As previously reported on Cryptonews.com, many authorities in the country are now hurrying to follow the lead of Nowon, a district in Northern Seoul. The district's precedent-setting Nowon Coin – issued in February this year – is already allowing residents to make purchases in book stores, food markets and grocery stores. Plans are also afoot for the district to issue child support benefits and other welfare payments in Nowon Coin.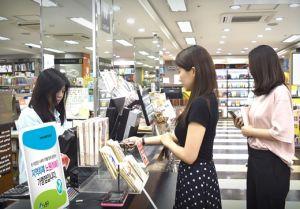 Perhaps the most ambitious digital fiat scheme yet will involve the industrial city of Gumi, in North Gyeongsang Province. Gumi has teamed up with the blockchain unit of South Korean telecommunications giant KT, and says it will issue some USD 9 - USD 10 million worth of its new token in February or March next year.
Also hoping to issue a digital token of its own is Jeju Province, a semi-autonomous island region. Jeju's governor hopes the province's special legal system will allow him to ensure the token can be launched in the form of an Initial Coin Offering (ICO). The move would test the resolve of the central government, which is still standing by its nationwide ICO ban, issued in September last year. However, the National Assembly, South Korea's parliament, has begun debating whether the government should overturn the ban.
---