Russian Ministry Wants to Jail Citizens Who Don't Declare Bitcoin Earnings
An expert has claimed that the Russian Ministry of Finance's plans to hit crypto holders with jail time if they fail to declare their earnings may be misguided – and said that while "dirty" crypto deals regularly go through unchecked in the country's capital, the Kremlin may seek to punish ordinary crypto traders in their stead.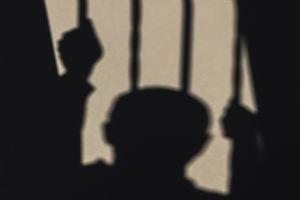 Per RBC, the ministry is set to double down on its plans to criminalize non-declaration of crypto earnings announced earlier this year – with offenders facing up to three years behind bars if they fail to report transactions worth a total of USD 586,000 or above to the tax authorities at least twice every three years.
But the EXMO crypto exchange's head of development, Maria Stankevich, claims that the ministry may be going after the wrong target.
She told Cryptonews.com,
"We don't see any criminal liabilities for the dark crypto market or the cash exchangers in Moscow that are still processing large amounts of dirty crypto. Basically, what the government is trying to do is to prosecute citizens instead of creating solid regulations that would keep bad market players in check."
She added that she doubts the law will work effectively, claiming that there is "nobody in the Duma who actually understands how the market operates" or how to make money from it.
Failure to report smaller amounts will be punishable with fines under the ministry's new measures, and the new proposals will also require exchanges and crypto miners in the country to submit all transaction details to a government regulator.
Stankevich concluded,
"Unfortunately, we have a proverb in Russia: The severity of the law is compensated by the laxity of its enforcement."
___
Learn more:
Declare Your Bitcoin or We'll Take 30% of it – Draft Russian Law
Russian Crypto Traders May Be Forced to Declare Earnings to the Taxman
Russian Central Bank Wants to Cap Bitcoin Buying at USD 7,800 a Year
Russian Government Indirectly Gets Into Bitcoin Trading And Custody
---