'Russian Facebook' Launches 'Cryptocurrency'...or Huge April Fools Prank
Russia's answer to Facebook, VKontake (also known as VK), appears to have sprung an elaborate joke on the country's media and crypto-community – possibly even sucking in the country's biggest news agency.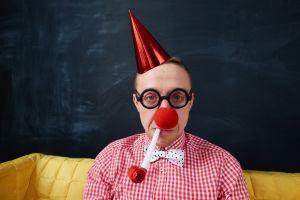 Last week, as reported, Russian media sources suggested that VKontake was considering developing its own cryptocurrency. And on April 1, the company announced it had launched a new "cryptocurrency mining app" for the "VK Coin" token on its platform.
The problem? Would-be miners are having a little difficulty getting the app to do anything other than just accrue large amounts of "VK Coin." VKontake says, "VK Coins can be transferred to other users, as well as spent on […] virtual items." However, there is no indication yet what sort of items can be bought, what kind of worth the token has, what platform it operates on or where it can be exchanged.
The app's UI features a large blue button, which, when pressed, seems to "credit" users' accounts with 0.001 VK Coin.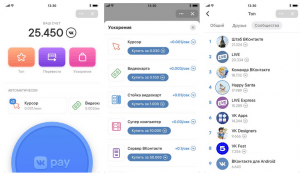 The app is available for download on VKontake's platform, where it is listed as "VK Coin," and categorized as a "cryptocurrency mining service." It has been developed by Happy Santa, a company that has created dozens of games and apps for the VKontake platform.
Russia's leading news agency, Tass, reported on the news. However, users on Happy Santa's VKontake page seemed to be in agreement that the app is indeed no more than an April Fools' ruse – albeit one that had suckered most of them in.
Meanwhile, news website Rusbase cited undisclosed sources in VK who claimed that the company with the new app wants to "test ways how a cryptocurrency might be obtained."
VKontake is yet to comment further on the app, or last week's reports.
---