Ripple Wars: Good News vs. Decentralization
Ripple, California-based crypto start-up focusing on the banking sector, has just come forward with good news: three clients have moved from pilot-testing to full commercial use of Ripple's xRapid product, which uses the cryptocurrency XRP as a liquidity vehicle for cross-border payments. However, this has already brought out the naysayers who believe that Ripple is too centralized to make it - the war rages on. Moreover, this news has not done much for the price of XRP.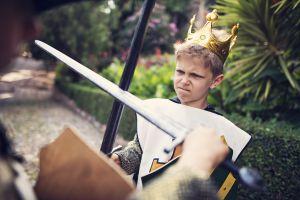 The three companies, MercuryFX, UK-based payment provider, Cuallix, a money transferring company, and Catalyst Corporate Federal Credit Union, a financial firm that serves credit unions in the U.S., were announced by Brad Garlinghouse, Ripple's CEO on stage at Ripple's Swell conference in San Francisco on Monday. Only Catalyst Corporate Federal Credit Union is a new partner for Ripple - the others have previously announced pilots using xRapid.
Alistair Constance, CEO of MercuryFX, told Fortune that the company used xRapid to send a several thousand dollars in small denominations to a charity in Mexico. According to the CEO, the payments were made in two minutes at a cost of "not even a couple cents," while sending USD 1,000 via SWIFT international payments network it would take 2-to-3 days to settle and cost up to USD 75.
However, despite the good news and a spike yesterday XRP is still down by more than 3% in the last 24 hours (UTC 08:30 AM):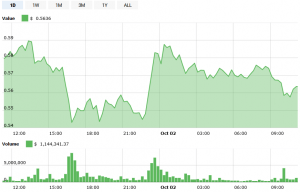 The announcement wasn't unexpected, as Sagar Sarbhai, head of regulatory relations of APAC and the Middle East at Ripple, told CNBC in September that he's "confident" that xRapid will go into commercial application soon.
In either case, those against Ripple - often dubbing themselves pro-decentralization - came forward to say that its centralization will kill it. "Don't worry, centralised Ripple will die on its own," tweeted Jon Matonis, founding director of the Bitcoin Foundation.
Meanwhile, famous crypto personality on Twitter WhalePanda, who has more than 200,000 followers and is known for his pro-Bitcoin stance, tried to diminish the importance of the news by saying that "First of all they had their annual conference where they paid Bill Clinton to speak. Perfect guy to talk about blockchain tech right. Then they announced XRaPid being used by 3 companies no one has ever heard of."
Later, he added:
However, other members of the crypto community came forward to say that, "in spite of them not usually being Ripple fans", this news is potentially a game changer.
"I've never been a supporter of Ripple. But boy they are making some serious moves. And the fact I have issues with their offering are being put aside for now as they become so important in flying the crypto blockchain flag. They will become the Microsoft of crypto," tweeted Phillip Nunn, the CEO of Wealth Chain Capital, a crypto investment company.
---