Render Token Price Crashes by 25% in 7 Days While This New AI Meme Coin AiDoge.com Blasts Past $5.5 Million – What's Driving the Growth?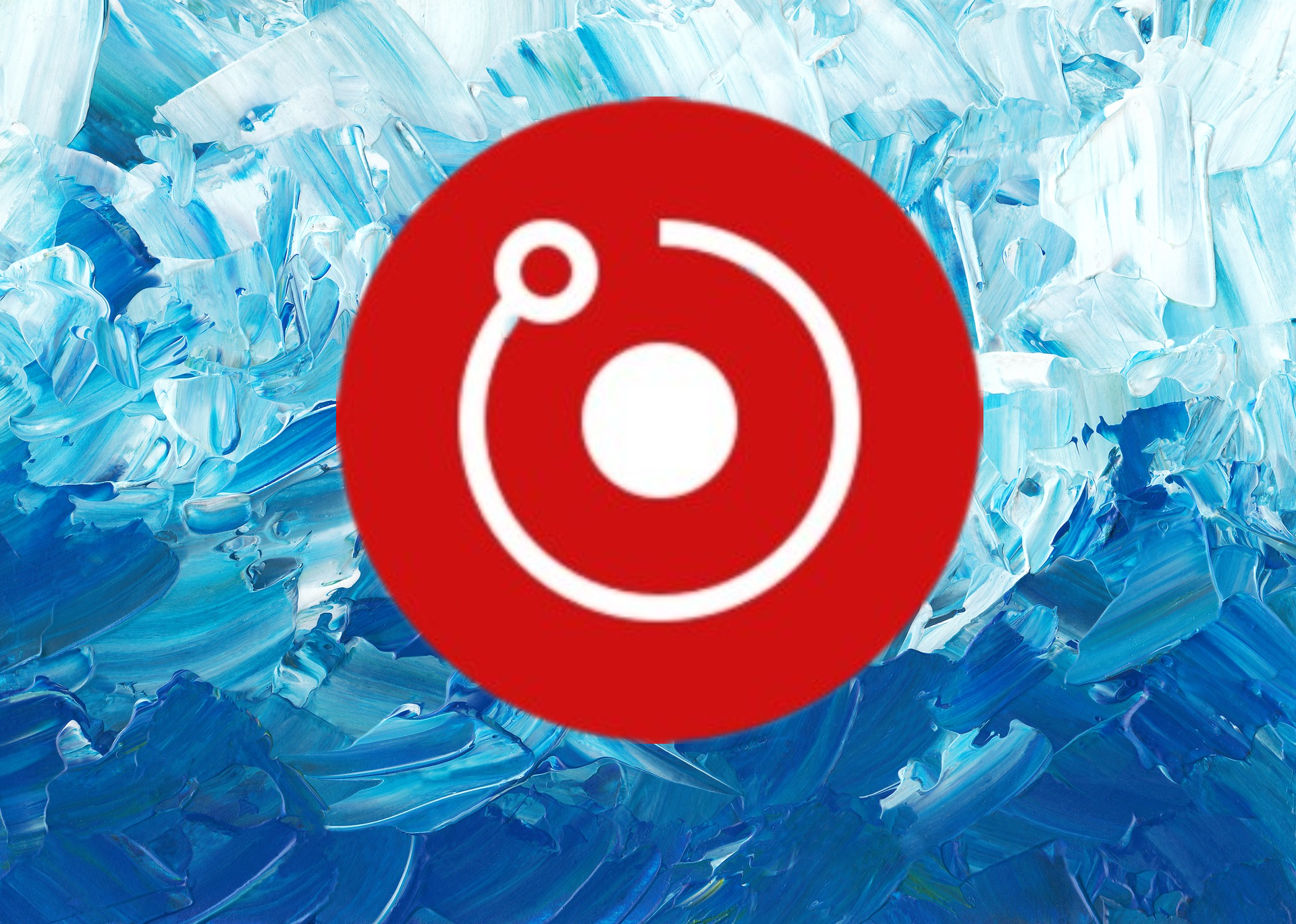 As AI technology continues to grip digital industries, the choppy AI narrative that exploded onto crypto markets back in February seems to be rotating into emerging AI presales.
Market leading project Render (RNDR), an innovative decentralised platform aiming to connect unused GPU capacity with the demands of emerging Web3 and Metaverse projects, seems set to plummet after a -25% price crash.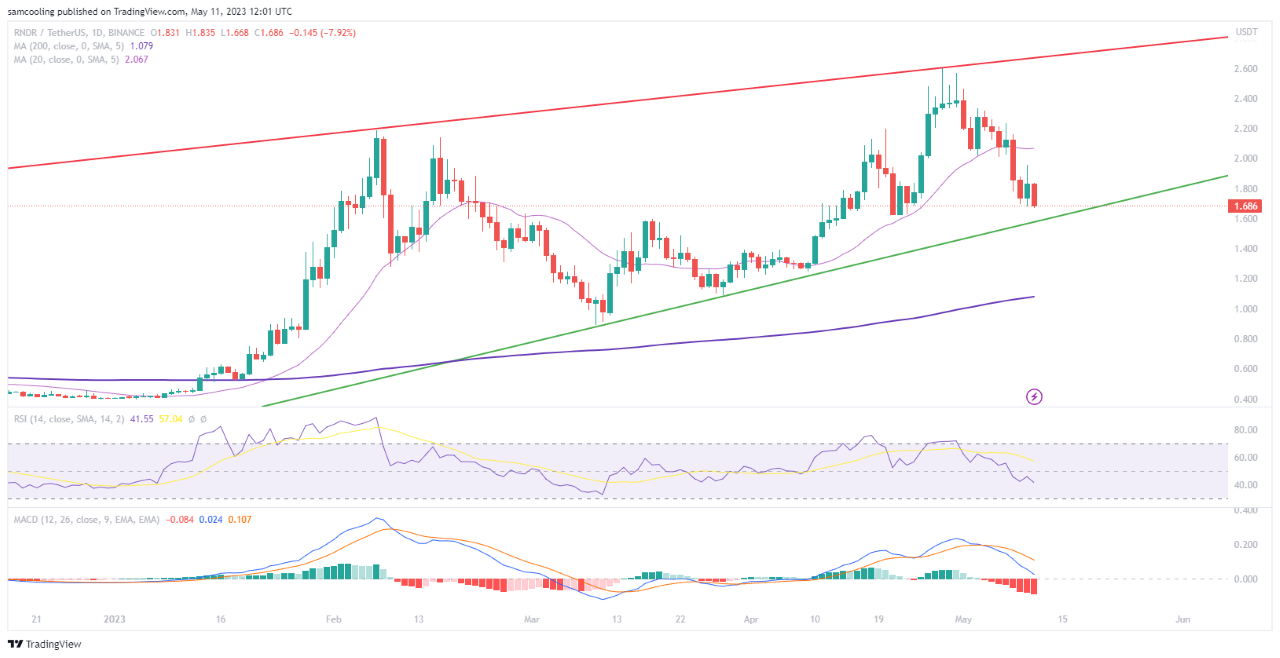 Despite an impressive +170% recovery rally through April, fuelled by updated project tokenomics and crypto twitter hype, RNDR has bled out -35% in recent weeks.
With the RSI struggling to cool off from a massive overbought signal, and the MACD sinking to bearish divergence at -0.083 - many fear the best could be over for this once rockstar token.
Despite the tumbling price action, prospects for the AI narrative remain extremely strong as AI-powered technology continues to supercharge productivity and data-insights.
And crypto traders aren't missing out, with many rushing to rotate lofty AI profits into the future of AI in Web3.
Meet: AiDoge ($AI) - The Future of Web3 Profitability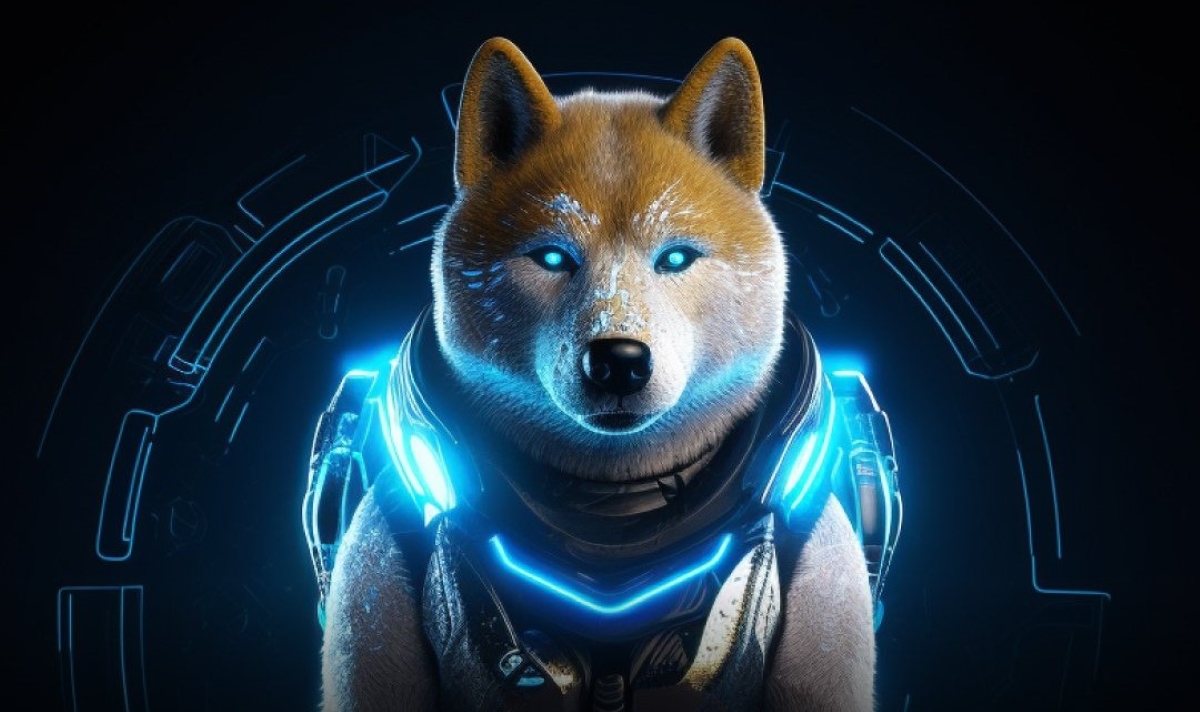 AiDoge converges cutting-edge AI technology with the timeless allure of memes. Its state-of-the-art meme generator, powered by advanced machine learning techniques, has raised the bar in the meme-coin arena.
Trained on a rich dataset of contemporary memes and real-time crypto news, this innovative tool stays abreast of the ever-evolving online culture and crypto trends.
As of now, AiDoge has amassed a staggering USDT $5,677,343.96 out of a targeted $6,210,000 in its presale, with an impressive four days and 14 hours still remaining for the next price increase to $0.0000296.
The skyrocket growth of the AiDoge presale can be ascribed to rotating AI narrative profits, as AI token bag holders, sidelined by explosive meme coin moonshots like Pepe Coin, Spongebob token, and NoMeme are now leaping at this golden opportunity to catch up.
AiDoge Presale Races Towards 10th Presale Round
The anticipation is palpable as the presale progresses toward the 20th round, with the launch price projected to reach $0.00003360.
This sets the stage for a built-in 29.3% profit for early investors even before AiDoge's debut on the exchange platforms.
But AiDoge is not just about memes; it's a pioneering project that's introducing an entirely new concept called "Meme-to-Earn" (M2E).
This paradigm shift empowers meme creators to monetize their talents, rewarding them with $AI tokens for their popular content.
All the while, blockchain technology safeguards their ownership rights over their creations indelibly.
In a sphere dominated by Dogecoin, Shiba Inu, and Pepe, AiDoge stands tall, demonstrating a clear utility.
How Does $AI Token Work?
The $AI token is not merely a token; it's the lifeblood of the AiDoge ecosystem.
It's a means to purchase credits for meme generation, a tool for staking to earn daily rewards, and a medium for rewarding community members who vote on memes and generate popular content.
AiDoge also showcases an innovative vote-2-earn staking mechanism through $AI.
The more recognition an artist gains on the platform, the higher their voting power grows, correlating directly with their memes' popularity.
This ingenious approach ensures that the platform's monthly rewards expand in tandem with its user base, further incentivizing adoption and amplifying meme creators' profits.
Don't be Side-lined by Supersized Gains Again
In an era where memes are the new language of digital culture, AiDoge is democratizing meme creation, making it accessible to all.
By leveraging AI and blockchain technology, it's creating a platform where meme enthusiasts can create, share, vote, and earn.
The opportunity is ripe, the time is now, and the choice is yours. Will you seize it or let it pass you by?
Invest in AiDoge today and join the revolution. After all, as the saying goes, "Who Dares, Wins".
Buy AI Here
Disclaimer: Cryptocurrency projects endorsed in this article are not the financial advice of the publishing author or publication - cryptocurrencies are highly volatile investments with considerable risk, always do your own research.
---