Quantum System Review - Scam or Legitimate Trading Software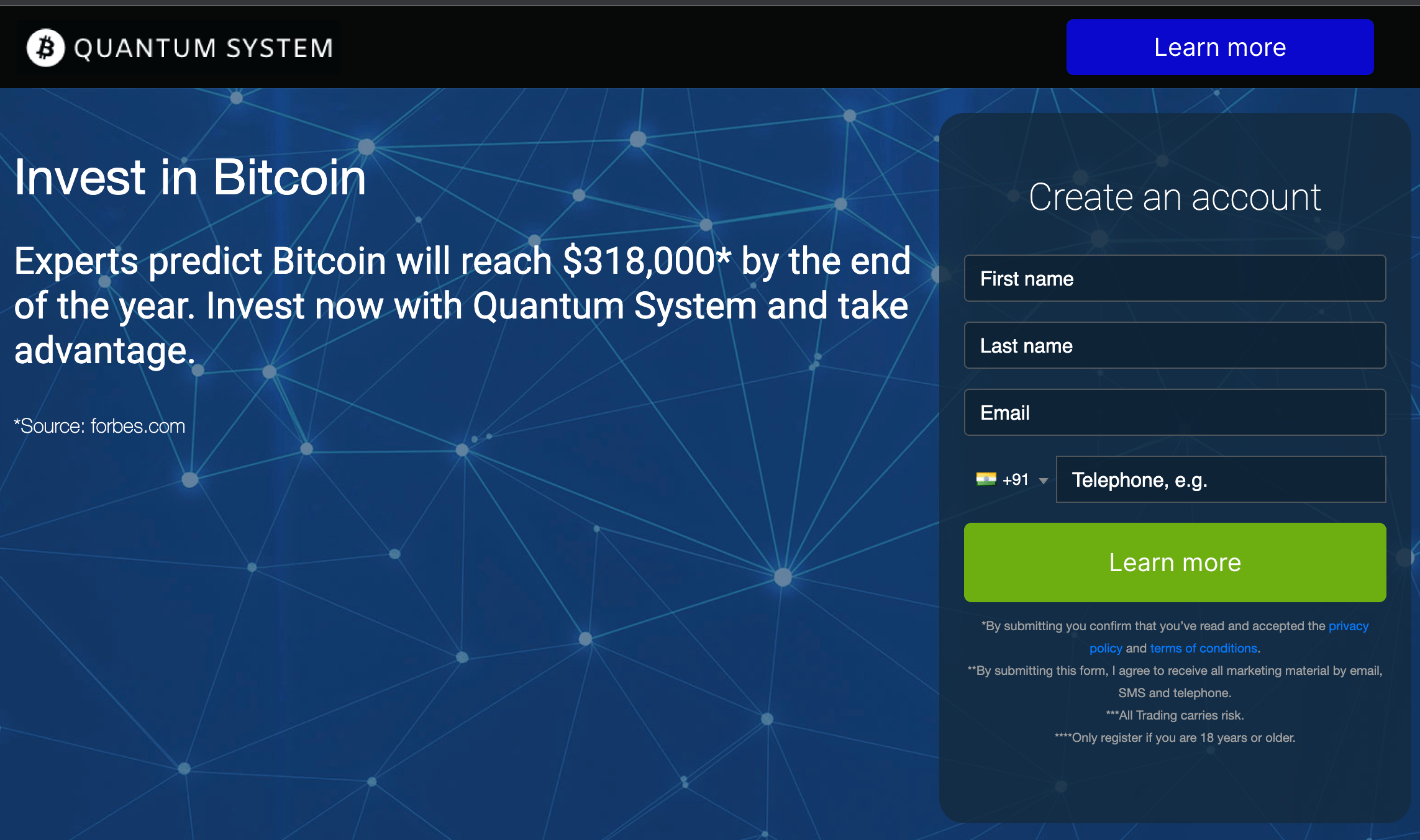 Disclaimer: The text below is an advertorial article that is not part of Cryptonews.com editorial content
Since the past couple of years, the cryptocurrency industry has skyrocketed in value, giving rise to the entry of multiple companies within the sector. One such company that has been gaining much traction for quite a while now is Quantum System. This review aims to uncover every available detail about Quantum System in order to verify its authenticity where possible.
Read on till the end to understand how to get started with the platform as well.
Quantum System Summary
The cryptocurrency industry has started to see a decent spike in prices since the start of 2023. This has naturally caused investors to consider entering the cryptocurrency market again and trying to make good profits by trading these assets. Quantum System claims to be an excellent example of the same, as per the website.
It calls itself a crypto trading platform that lets users buy or sell cryptocurrencies around the clock, for potential profits. But before you start considering it as an option, it is important to know in depth about the platform's features, costs, etc.
To help you with this, here is a table that discusses some of the notable features of Quantum System.
| | |
| --- | --- |
| Type of Trading | Cryptocurrencies |
| Success Rate | 80% (not verified) |
| Cryptocurrencies Available | BTC, ETH, BCH, LTC, XRP etc |
| Available on Mobile | No (but accessible via mobile browsers) |
| Withdrawal or Deposit Fees | None |
| Customer Support | Yes |
| Withdrawal Speed | Under 24 hours |
| Minimum Deposit | $250 |
Cryptocurrencies are unregulated. Trading with unregulated brokers will not qualify for investor protection.
What is Quantum System?
Quantum System claims to be a crypto trading platform that is apparently both powerful and intuitive to use. The website states that it's a crypto trading bot that is perfect for all types of users, including beginners and highly experienced traders. There have been several rumors surrounding the platform like several celebrities being associated with the platform. Naturally, it wouldn't make sense to believe rumors online, since they are often nothing but inaccurate claims.

As per the website, Quantum System has a highly efficient and quick trading product, that is packed with all kinds of features for the ease of users. It is a multi-asset platform too, which means that users can trade multiple cryptocurrencies on the platform without having to leap from one place to the other. According to Quantum System, the platform allows trading for cryptocurrencies like BTC, ETH, XRP, LTC etc.
Not much information is available about the operational part of the platform. This is disappointing since we also noticed several other important pieces of data missing from the website. There is also no clear mention of the creator of the platform, which may also be a reason to look at Quantum System with more scrutiny.
Due to the lack of information, it is important that each user does their due diligence to ensure that they do not get scammed or end up losing their funds.
Quantum System Pros and Cons
We came across several pros and cons while exploring the Quantum System platform. While they have been mentioned below, do note that all the information used is sourced from the website itself, which has failed to feature any proof regarding the same.
Pros
Web assistance available
Using the platform is Easy
Demo trading available
Multi-asset platform
Cons
Minimum deposit of €250.
The success rate indicated by the platform is 80%
Platform founders are anonymous
Cryptocurrencies are unregulated. Trading with unregulated brokers will not qualify for investor protection.
How does Quantum System Work?
Starting on trade on the Quantum System platform does not have any major prerequisites except one- a $250 minimum deposit. Users can simply register, deposit the mentioned amount and start gaining access to the platform. This, however, may be a disadvantage, since one cannot even explore the features before they set up their accounts and fund it with the $250 deposit.
Quantum System claims to boast an 80% success rate, which to some extent may not be as impressive, since there are several other alternatives that claim to provide better profits. However, there is no data to prove this 80% success rate claim as well, since no such information has been featured on the website.
The platform supposedly has supported integrations with other high-quality web-based trading platforms like MT4 or Meta Traders as well. There is a customer support service available, which too cannot be accessed without actually finishing the registration and initial deposit process.
It claims to settle withdrawals on a quick basis but features no dedicated mobile app. Players can still control their trades or take strategic decisions by using the platform from a mobile web browser itself.
Quantum System Key Features
There are claims of some features on Quantum System that could act as the main reasons for traders potentially choosing it as their trading avenue. While these may sound exciting, traders should know that none of them is actually verified by a third party yet.
Simple and quick registration
While employing a trading robot, registration is the first thing you need to do. Due to the complexity of the procedure and the volume of data you must submit to the platform in order to register an account, many users choose not to proceed with this stage. It's the opposite with Quantum System. You can open an account with only a few clicks and start generating money with the trading robot in under five minutes.
Multi-asset automated trading platform
There are two benefits of the Quantum System platform that may make it an appealing choice for many. Firstly, it is a multi-asset entity, which means that you trade several assets in one place, but at the same time, the platform is also an auto-trading platform, which means that you can carry out trading using the service provided by Quantum System.
Essentially it will become very easy to open or close trades, or even make out strategic decisions with ease when it comes to trading as a whole. The quality of this feature, however, cannot be vouched for, since there are no reviews or customer feedback to support their "trading platform being great" claim.
Demo trading
Right after registration and the initial deposit of at least $250, the robot advisor claims that users will gain access to a service called Demo trading. Here, they can test their ideas or strategies to practice and become better at taking positions when it comes to cryptocurrency trading.
Cryptocurrencies are unregulated. Trading with unregulated brokers will not qualify for investor protection.
Quantum System: Account Fees
While there is no solid proof to back this claim, Quantum System states that it charges no extra charges except for the deposit funds. This would mean no commissions, trading fees etc. To get a better understanding of what we just said, take a look at the table added below.
| | |
| --- | --- |
| Trading Fees | None |
| Account fees | None |
| Commission | None |
| Withdrawal Deposit Amount | None |
Minimum Deposit on Quantum System
As mentioned before, there is a minimum deposit amount that users need to make, which is a hefty sum. This amount is $250, and is the only way of gaining complete access to the platform, as per the website.
Quantum System Compatible Devices
After going through the platform's claims, here are some devices through which one can access the Quantum System platform.
Laptops and Desktop
Mobile (online browsing)
iPads and Tablets
Is Quantum System a Scam or Legit
We have established that Quantum System features some appealing use cases and features. However, the lack of proof to back a majority of its claims put the platform in a bad light. Some of its most important features and similar data too are simply stated by the website randomly.
Also, there aren't many user evaluations on well-known websites like Trustpilot for the platform. Before viewing the trading dashboard, a minimum deposit must be made. As a result, we don't know too much about Quantum System, which makes it difficult to judge their legitimacy.
Quantum System Customer Support
Quantum Support supposedly features a customer support service for its users. This is only accessible to those who have already registered and made the initial minimum deposit. According to the reviews and some online articles, the team can be reached through email or live chat.
How to begin trading with Quantum System
Registering on the Quantum System is fairly simple. Once you have completely read the terms and conditions and privacy policy available on the website and explored the platform completely, you can determine if you would like to trade on it. For those interested, this is the process to follow:
Step 1: Visit the Quantum System Website
Create a new account on the Quantum System website by adding your email ID, name, and phone number.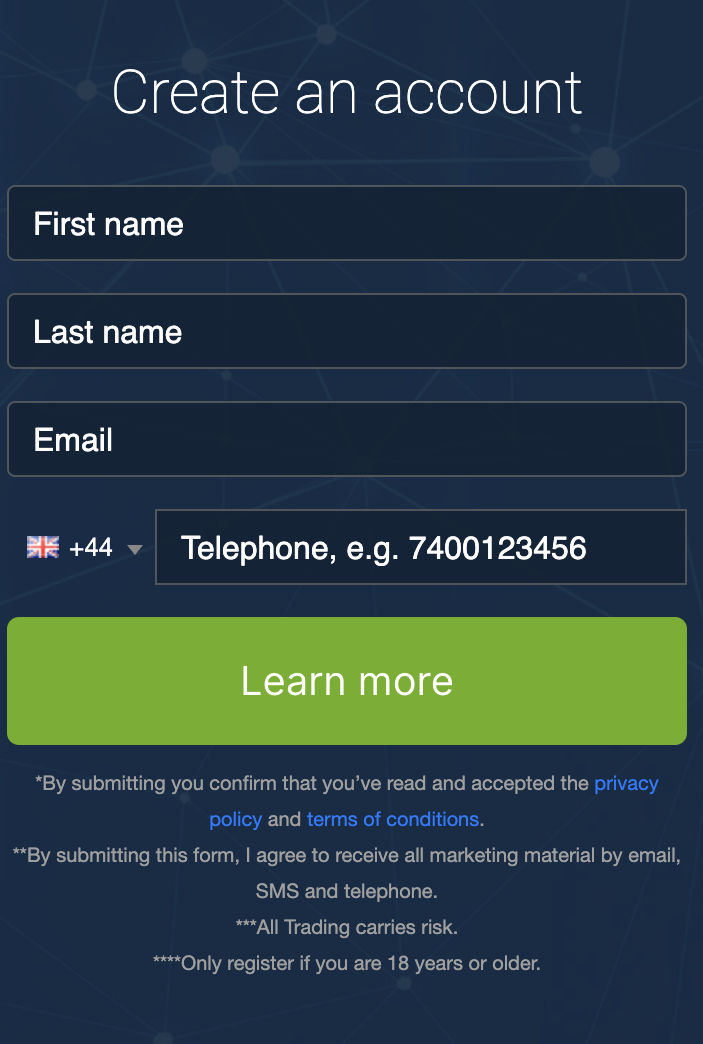 Step 2: Make the Minimum Deposit of $250
Deposit the required amount to be able to access the platform and use it for trading.
Step 3: Start Trading with Bitcoin Bank
Once the payment has been processed, you can start trading multiple cryptos with Quantum System.
Cryptocurrencies are unregulated. Trading with unregulated brokers will not qualify for investor protection.
How to Delete a Quantum System Account?
As per online sources, there is an option to delete the Quantum System account by selecting an option from the main menu. However, no further information has been made available for the same by the website yet. In order to actually get an account deleted, users may first need to get in touch with customer support.
Does Jeff Bezos Use Quantum System?
No, there is no data that proves that Jeff Bezos, the CEO of Amazon uses Quantum System or is affiliated with the platform in any way.
Does Elon Musk Endorse Quantum System?
There is no evidence that suggests that the Quantum System is endorsed by Elon Musk, despite his reputation as someone who has influenced financial markets in the past.
Does Martin Lewis Use Quantum System?
Martin Lewis was not found to have been associated with Quantum System in any way, as per our research.
Who created Quantum System?
The creator or group of creators behind Quantum System are yet to identify themselves. As of now, there is no mention of the team or core members who were involved in the making or running of the trading platform.
Quantum System Payment Methods
Here are some of the known available payment methods on Bitcoin Bank:
Credit cards
Debit cards
PayPal
The Verdict
This evaluation of the Quantum System trading platform has made an effort to cover all pertinent information. It might not be feasible to accurately render a judgement that could demonstrate the platform's authenticity due to a lack of an online presence and scarce information on the website. As a result, investors are urged to conduct their research before using the site.
Cryptocurrencies are unregulated. Trading with unregulated brokers will not qualify for investor protection.
Quantum System FAQs
Can I use the Quantum System platform without registering?
None of the features on Quantum System can be accessed without registering and depositing the minimum amount.
What is the minimum deposit amount on Quantum System?
The minimum deposit amount on Quantum System is $250. Depositing this amount is essential to gaining access to different trading features of the platform - at least according to what the site suggests.
Are celebrities affiliated with Quantum System?
While there have been rumors about celebrities being associated with the Quantum System platform, we found out that these may be completely false claims during our research as there is no evidence to support this claim.
---