NuggetRush Putting Dog Memes Dogecoin, Shiba Inu, and Floki Inu to Shame
Disclosure: Crypto is a high-risk asset class. This article is provided for informational purposes and does not constitute investment advice. By using this website, you agree to our terms and conditions. We may utilise affiliate links within our content, and receive commission.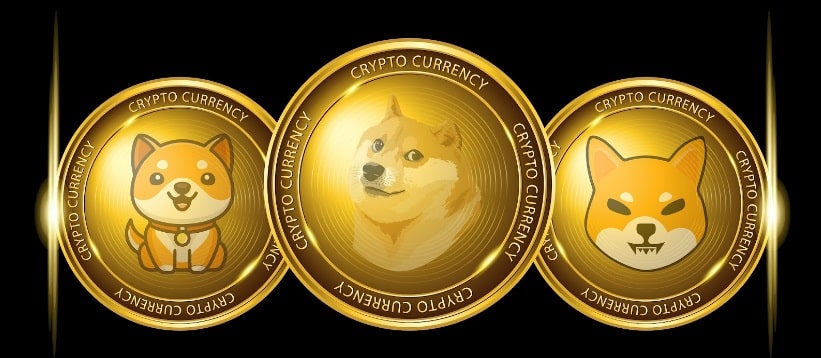 TLDR
The meme coin universe is expanding as a new contender, NuggetRush, takes a unique stance.
This new project is topping the charts and overtaking past meme coins, Dogecoin, Shiba Inu, and Floki Inu.
NuggetRush offers incredible features centered around gamification.
NuggetRush (NUGX) has taken center stage among the meme coins and is set to surpass big players like Dogecoin (DOGE), Shiba Inu (SHIB), and Floki Inu (FLOKI). These cryptocurrencies experienced a legendary rise on the decentralized cryptocurrency list, with DOGE, SHIB, and FLOKI drawing attention in the crypto space.
NuggetRush is revolutionizing the gameplay, offering unique utility, unlike other meme coins. This project explores the intersection between gaming and real-world activities.
The game provides a captivating experience for users on the platform. This article delves into these top meme coins, exploring the features with which the upcoming blockchain ICO, NuggetRush, is putting the dog meme coins to shame.
NuggetRush (NUGX): Merging Gaming and Real-World Impact

NuggetRush is not your ordinary meme coin; it's an extraordinary union of innovation and impact. This blockchain ICO is currently in its presale stage, adding even more excitement to its emergence on the meme coin list. Still in its first phase, the project has sold nearly 16 million tokens at an initial price of 0.01 USDT.
The uniqueness of NUGX doesn't stop there. Built on the robust Ethereum blockchain, it guarantees security and transparency. The project offers a captivating gaming experience, drawing players into an immersive world where they can mine real treasures.
Trending NFTs (non-fungible tokens) play a significant role in its GameFi model, doubling as game characters and having tangible value on the platform.
Act Today to Get Your NUGX

Only about 20% of the tokens remain until the conclusion of this presale phase, bringing NUGX's DeFi coin price closer to the proposed launch price of 0.020 USDT. Aside from this thrilling 100% potential increase, NuggetRush also introduces a staking mechanism where investors can claim up to 20% APY.
The project redefines the reality of play-to-earn while creating real-world impact from players' actions. It is a force for positive change, contributing to the betterment of artisanal miners in underdeveloped countries.
As the trending NFTs on this platform continue to offer exciting gaming opportunities, its unique features make it stand out among other meme coins.
Shiba Inu (SHIB): Unleashing the Power of Community

Shiba Inu has carved its niche as a meme coin with a dedicated following. Created in 2020, Shiba Inu was introduced as an experiment in decentralized, community-driven tokens. The dog-inspired meme project took inspiration from Dogecoin's design and quickly grew a huge following for its SHIB token.
Shiba Inu rapidly gained popularity, drawing enthusiastic investors to its high-risk, high-reward proposition. Its vibrant community continues to believe in its growth. Shiba Inu heightens this belief by introducing more features like its decentralized exchange, ShibaSwap, where the native token, SHIB, plays a significant role.
Dogecoin (DOGE): The Meme Coin Pioneer

Dogecoin has a colorful history, beginning as a playful meme that eventually became a cryptocurrency sensation. The token emerged in 2013 as a light-hearted spin on Bitcoin, featuring the iconic dog meme. While it began as a joke, the DOGE community embraced it enthusiastically, and the first meme coin was born.
Over the years, Dogecoin has achieved significant milestones that resonate with its pioneer status. The project also offers incredible utility, contributing to different initiatives and accelerating transactions. DOGE maintains a beloved stance among enthusiasts, remaining atop the charts.
Floki Inu (FLOKI): The Playful Crypto Pup

With its growing community and recent developments, Floki Inu has shown potential in the highly competitive meme coin arena.
Termed "the people's cryptocurrency" this token was born from the Shiba Inu community. It has displayed a fascinating journey from being an ordinary dog meme to a potential crypto powerhouse pulling a huge community of FLOKI fans.
The Floki Inu ecosystem provides many distinguishing features, especially Valhalla, its NFT metaverse. The project also introduces features like an NFT marketplace, an education platform, and decentralized finance products. FLOKI continues to gain popularity, exciting investors with its unique offerings.
Conclusion
NuggetRush emerges as a unique contender among meme coins, blending gaming and real-world impact to enhance community engagement. While Dogecoin, Shiba Inu, and Floki Inu have their places on the decentralized cryptocurrency list,
As the NUGX presale journey continues to record success, more investors are flocking to this project, seeking substantial returns. While the meme coins of the past had their moments, the future appears to shine brightly for NuggetRush and its DeFi coin price, which is set to take off.
NuggetRush's innovative approach stands out. With its immersive gameplay experience, impactful initiatives, and transparent community focus, it's redefining the concept of meme coins.
Visit NuggetRush Presale Website
---