North Korean Hackers Are Now After Individual Crypto Users Too
North Korea, the country with one of the most feared hacker army, is reportedly targeting individual crypto owners in order to steal their coins.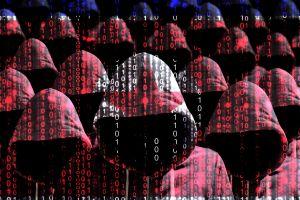 According to Simon Choi, a senior researcher at the South Korean antivirus company Hauri, North Korean hackers have previously targeted crypto exchanges, but now, as direct attacks against exchanges have become harder, they are after individual digital currency users, South China Morning Post reported.
Since April 2018, the South Korean cybersecurity firm Cuvepia detected over 30 cases where North Korean hackers allegedly targeted crypto users, the company's CEO, Kwon Seok-chul stated, according to the report. Kwon added that some cases might have gone undetected, so he estimates that the possible number of the hacks could be as high as 100.
According to the report, hackers send infected email attachments with malware, so they can take over control of a crypto user's device when the attachment is opened.
Most of the victims of the recent hacks were wealthy South Korean cryptocurrency users as hackers believe that they could steal "billions" from these targets, Choi said.
As mentioned, in the past, hackers were targeting crypto related institutions.
For example, earlier this year, North Korean hackers had reportedly attacked an unnamed South Korean cryptocurrency exchange. The attackers tried to breach the exchange four times, but every attempt was unsuccessful.
North Korea was also reportedly responsible for compromising 36,000 user accounts on the South Korean crypto exchange Bithumb and Coinis' USD 2 million raid in 2017.
Furthermore, according to the IT security firm McAfee, North Korean hackers were behind the attack on Turkey's financial industry and government organizations where the attackers exploited the vulnerabilities of Adobe Flash to inject malware to the victims' computers.
---