New Bitcoin Payment Solution to Emerge in Germany After BitPay's Exit
A new cryptocurrency payment solution is in the works in Germany after major crypto payment processor BitPay left this market earlier this year. (Updated on October 2: updates in bold).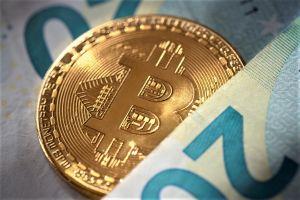 Salamantex, an Austrian payment service provider, and TEN31, a fintech arm of German bank WEG Bank, agreed to cooperate and now aim to start accepting applications from retailers interested in testing the solution by the end of this month, the Austrian company announced today.
"A sandbox model will be used for test purposes in a business yet to be named. Initial discussions with interested parties from the retail and hotel sector are already taking place," they said, adding that the sandbox model is already being examined by Federal Financial Supervisory Authority (BaFin).
The system is estimated to go live in in Q1 2020 at the latest, Matthias von Hauff, CEO of WEG Bank, told Cryptonews.com, adding that bitcoin and litecoin will be among several supported cryptocurrencies. Meanwhile, a spokesperson for Salamantex added that ether, dash, stellar, and XRP will also be supported.
Salamantex's payment system has been on the Austrian market since the end of 2018 and technically is not different from the solution in Germany.
"Currently we have about 100 point of acceptance (merchants) in Austria. We have further customers in Malta and Croatia," the spokesperson said.
According to the announcement, the system secures the exchange rate of the chosen cryptocurrency within a certain time frame and users of the system can decide whether they would like to keep the received cryptocurrencies or convert it into euros.
The company stressed that this solution to be distributed throughout the country in conjunction with the TEN31 framework regulated by banking law.
"Our company sees the growing spread of digital currencies as a great opportunity, as after a certain initial hype, an increasingly professional new class of investment instruments and payment services is now establishing itself here," the CEO was quoted as saying in the press release. (For example, last week, the second-largest stock exchange in Germany, Boerse Stuttgart, launched Boerse Stuttgart Digital Exchange, which is the Germany's first regulated trading venue for digital assets.)
According to the CEO, the company is also planning new announcements about new cryptocurrency related products in the coming weeks. The bank is working in implementing Open Asset Swap Interaction Scheme (OASIS) interface, developed by another shareholder of the bank, Nimiq. The interface provides blockchain compatible functionality to fiat current accounts without the need to use a stablecoin as intermediary step when converting between crypto and fiat.
WEG bank was acquired by TokenPay, a Swiss decentralized and self-verifying payment platform, and the Litecoin Foundation a year ago. Now, Salamantex is also one of the shareholders of the bank.
As reported in August, BitPay decided to exit Germany due to their "interpretation of local regulations and laws." A recently proposed regulatory change would require wallet providers to obtain operating licenses from BaFin. The regulator may also require exchanges in the country to apply for permits, and will look to crack down on unregulated platforms as of January 2020.
---