N Korea Making Surprise Crypto, Blockchain Moves
North Korea is seemingly making a concerted bid to enter the world of cryptocurrencies and blockchain technology.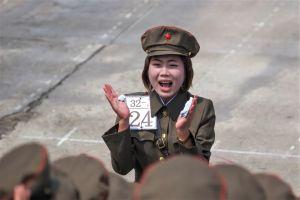 Per a report published by South Korea's government-owned Korea Development Bank (KDB), a policy bank that finances and manages major industrial projects in the South, Pyongyang is now exploring cryptocurrency mining, and wants to create an exchange platform.
The KDB says Chosun Expo, a North Korean IT company, has been given government permission to develop an exchange. Per the report, Pyongyang is interested in pursuing cryptocurrencies for a range of reasons, and has been drawn to cryptocurrencies as they can be "anonymous, hard-to-trace and easy-to-cash."
A number of South Korean media sources have stated that Pyongyang has also attempted to create a cryptocurrency mining center, with a concerted yet unsuccessful drive made in early summer this year.
However, the report claims that North Korean citizens are mostly in the dark about cryptocurrencies, citing interviews with defectors from the North, who claim cryptocurrency-related matters are not discussed north of the 38th Parallel.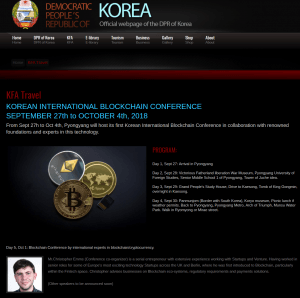 Meanwhile, Pyongyang is also set to host its first international blockchain conference in October this year, with "international experts" set to give talks over two days. The event will be called the Korean International Blockchain Conference.
Christopher Emms, the CEO of Malta-based blockchain company TokenKey, and an advisor to Shanghai-based SkyCoin, has been confirmed as a speaker, and recently stated on his LinkedIn account that a "full speaker list [for the event is] to be confirmed."
Per the Korean Friendship Association, a Spain-based body that organizes tours to the North, international attendees can buy a package that comprises a sightseeing at major North Korean sites and tickets to the two-day conference – although citizens of South Korea, Japan and Israel will not be permitted to join.
The South has previously accused the North of attacking Seoul-based exchanges, including market leader Bithumb, and experts claim Pyongyang has a "team of elite hackers" that specializes in raids on overseas exchanges.
---